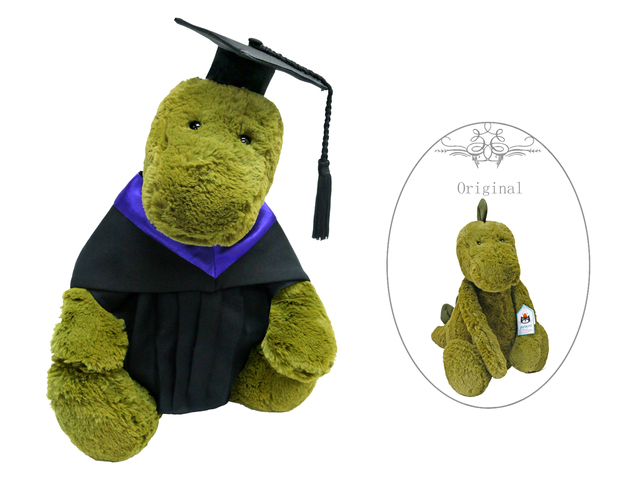 + reference product photo
All Product Photos (click to select)
JellyCat Graduation Doll - Dino
- SOLD OUT
- Out Of Stock
Product Code L36668809
Graduation JellyCat Dino sitting height is 33cm. The unit price is $480.
We have embroidery service (Add $80 service fee).
Want to have a graduation Dino, Dolls or Plush wearing your very own graduation gown? Just send us a photo of your graduation gown 7 working days ahead and we can make the same style for your special gift!
JellyCat Dino

-Out Of Stock

Graduation cap and gown

Add to Saved Items
Listed Catalog Pages & Stats