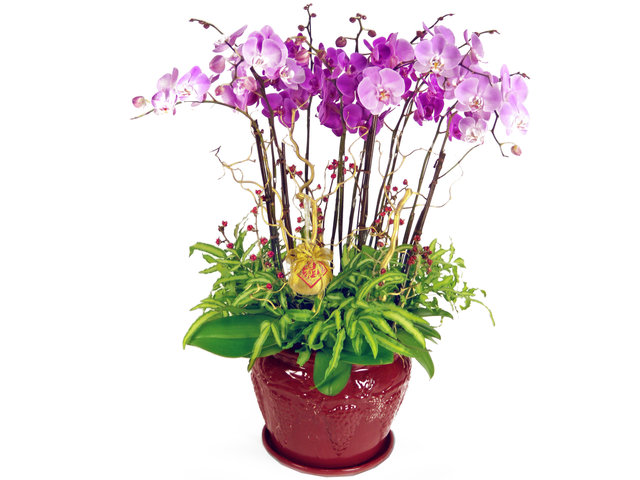 + reference product photo
All Product Photos (click to select)
Orchids for 12 - Super Large Orchid OZ16
Professional designers with European and Japanese touches, flowers supplied twice daily to guarantee the freshness, dedicated to creating the perfect arrangement for your special someone.
Arrangement of 8 stems of purple Dendrobium orchid and 4 stems of Lilac Dendrobium orchid, displayed in a stylish ceramic planter.
Please note that the orchid on photo is close to end of blooming cycle. Due to availability, we usually purchase younger orchids with less blossom can be placed for a normal/longer period. The Container may be different.

Add to Saved Items
This gift comes with message card board (public and afix on top) OR the exclusive British Metalic card booklet (private and in an envelop) (what's that?)
Listed Catalog Pages & Stats