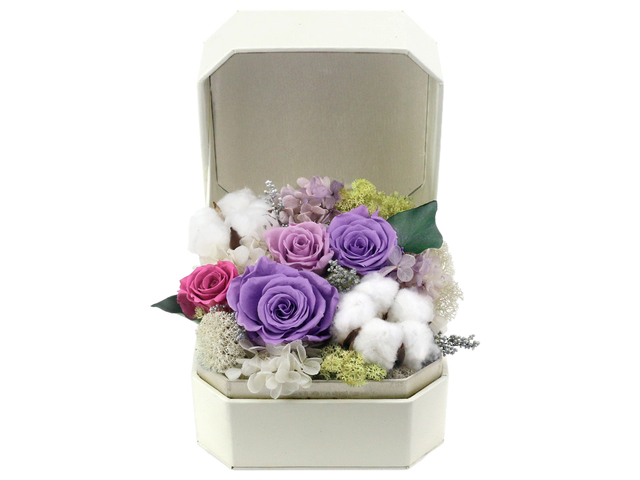 + reference product photo
All Product Photos (click to select)
Secret Garden Preserved Flower Box M31
Valentine's Day exclusive preserved flower gift. Creatively designed by our professional florists, this purple romance flower box is a great gift to bring back valuable memories full of love and passion. The preserved flower box consists of:
Japanese imported purple roses
Japanese imported red-purple small rose
Japanese imported purple gradient color Hydrangea
Imported Cotton
Moss
Ivy stem
Hexagon beige leather box
For international order :Please note this item delivery fee will be charge as Worldwide Light Parcel.

Add to Saved Items
This gift can be delivered to China and other countries by express international parcel service
This gift comes with the exlusive British Metalic card booklet (HK only) (what's that?)
Approx. Reference Dimension

Width: 15 cm x Height: 11 cm x Length: 15 cm (equals Width: 5 in. x Height: 4 in. x Length: 5 in.)
Listed Catalog Pages & Stats