| | | |
| --- | --- | --- |
| --- | About our Seasonal Stem Program | --- |
●
The Lucienne program is GGB's events and customized flower program, has been serving private, corporate and PR firm clients for 3 years. In March 2017 we are making Lucienne's team's offerings publicly available on a extremely seasonal, differs week-to-week basis. Many of the products on this Right-Now catalog are put on shelves only a couple hours upon receiving our latest import, impromptu design by our chief florists. If you need the cutting-edge and the most seasonal, look no further.
●
Weekly Fresh Imports From Aalsmeer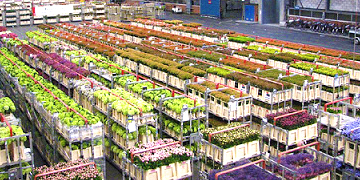 Long term Lucienne patrons and GGB clients can enjoy the latest import flower twice weekly imported from Netherland. With on-site staff stationed in Netherland, close to the Aalmeer flower auction market, we constantly scout the latest and best for you. Also working with many flower importers in HK on a daily basis, aiming to bring our clients elements of surprise and what nature offers to-the-minute.
●
Weekly / Flower Rental Subscription Plan
Our professional team of rental flower specialist can help you decorate your reception area, lobby, office, shop front, weekly / monthly / periodically replace with fresh flower, orchids, plants and silk flower. Please email us your requirement, specification, budget to us at service@givegift.com.hk, so we can provide you with the best proposals. >> more details


●