Gift exchange is an essential part of Christmas. The Christmas present needs to be practical yet delicate to be called the best Christmas gifts.
1. Christmas Gifts for Besties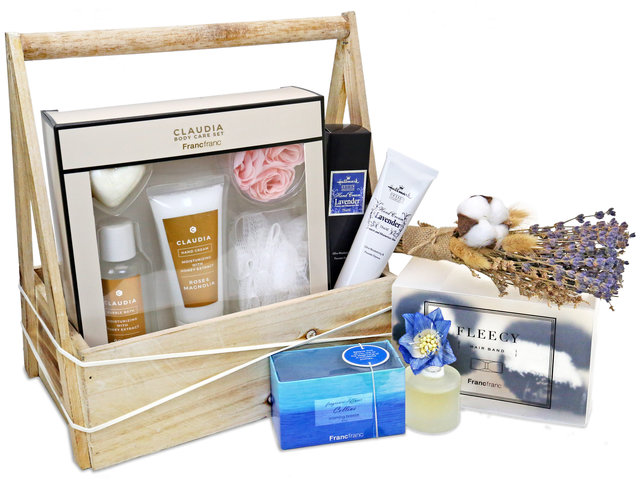 Skin Care Gift Basket
It seems that the topics between girls are always inseparable from skincare and beauty. Our skin is easy to get dry during the winter, so using the effective moisturizing and care is very important. It can't be better to give her a gift for taking care of her skin at Christmas. The body care set from Francfranc Claudia gives the body a full range of care while Hallmark Lavender hand cream focuses on moisturizing hands, Francfrancfranc's wool hair band can help to ease the stress of your head with its comfortable and soft texture, coupled with the GGB dried flower bouquet and wooden basket with handle to form this exquisite and practical Christmas gift.
2. Christmas Presents for Children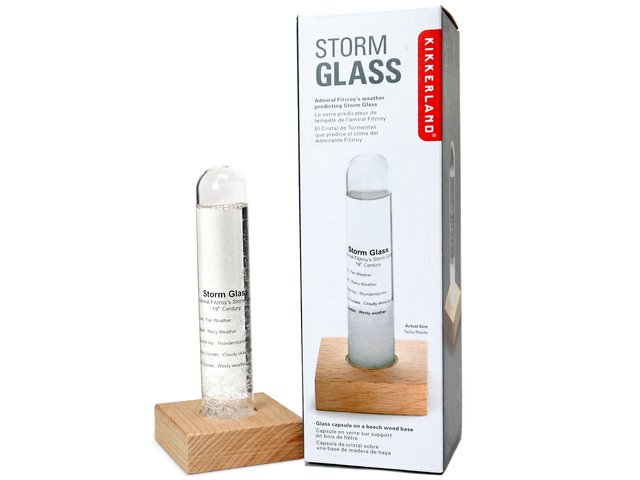 Kikkerland Storm Glass
Designs full of innovation and wisdom bring endless fun to users. Appropriate intelligence toys can enlighten children's clever minds; therefore, novel and interesting gifts can arouse children's curiosity and stimulate their creativity. The Kikkerland Storm Glass can be used to forecast five kinds of weather changes.
A small bottle can see thousands of changes in the weather, which is a new brainstorming experience for children.
3. Exchange Gifts Between Colleagues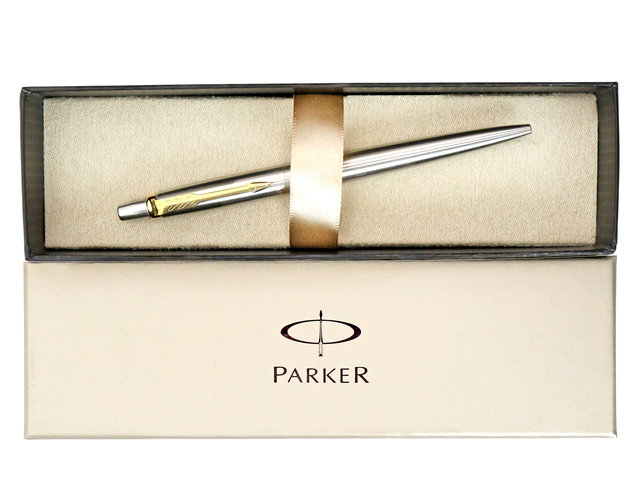 Parker- Jotter Stainless Steel GT Ball Pen
Colleagues are good teammates who help each other at work. In the up coming Christmas, why not exchange Christmas gifts with colleagues and share the joy of Christmas even to create a better office atmosphere. The pen is not only a must-have item for businessman in the workplace, but also a gift to express the affirmation of colleagues' work. At the same time, it also has the meaning of blessing and encouragement to hope that the colleagues can go further in their career.
4. Family's warm Christmas Night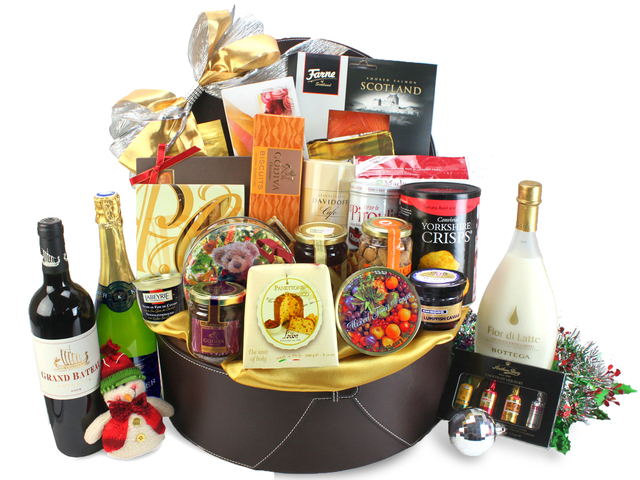 Deluxe Christmas Hamper N1
Christmas basket is the catalyst of atmosphere to the Christmas dinner as the family reunites is the most important thing of it, besides the necessary staple food, drink some red wine or sparkling can create a better dining atmosphere. With a variety of specialty snacks which definitely bring joy and harmonious to your family.
5. Classic Christmas Gift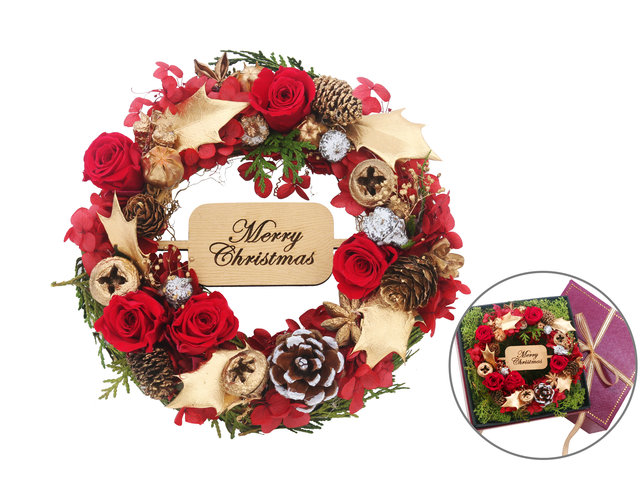 Christmas Preserved Flower Wreath Gift Box M37
Wreath adds a touch of color and beauty to the Christmas celebrations. This special seasonal decor has a beautiful symbolic meaning. It is also one of the indispensable decorations for westerners to celebrate Christmas. It is also very nice to give Christmas wreaths with various exquisite and charming shapes as gifts.
Handmade by our professional florist, this beautiful Christmas wreath has many imported preserved flower materials including: imported Kenya small roses, imported Japanese red Hydrangea, imported Japanese leaves and some natural dried nuts. This special Christmas gift includes our exclusive handmade wooden card saying Merry Christmas.
The long winter night seems to be warmed up because of the rich Christmas atmosphere and thoughtful Christmas gifts.
This is a Hong Kong GGB original '
Best Christmas Gifts Guide for Girls, Children, Families and Colleagues
' blogpost.