Not only are flowers vivacious, colourful and a delight to the senses, they're also extremely fascinating. These beautiful flowers are more than just home and garden decorations as they're a major contributor to our ecology with more than 400,000 different types of documented flowers in existence! If you find that fascinating, check some more of these other interesting flower facts.
Largest bloom - Rafflesia arnoldii
The Rafflesia arnoldii is a rare bloom found in Indonesia. It can weigh more than 6 kilograms and can stretch across to more than 90 centimetres! What makes this flower even more interesting is that it is a parasitic plant with no roots of its own as it attaches itself to another host plant to get its nutrients.
Smallest bloom – Watermeal
The spotless watermeal or Wolffia globos is the smallest flowering plant in the world. It's found all over the globe in stagnant water such as lakes, ponds and marshes. The weight of one of these flowers is equivalent to two grains of salt!
Most expensive bloom – Juliet Rose
The gorgeous rose is also know as the £3 million rose ($30 million HKD) because that was the final cost for all the hard work it took to cultivate it! David Austin spent 15 years cultivating this unique and circular rose. Juliet rose itself is now a popular wedding flower and sells for about £90 ($900 HKD).
Most expensive flower ever sold - Shenzhen Nongke Orchid
This pricey bloom was cultivated by a company in Shenzhen and it took 8 years to create. When it finally went to auction in 2005 it sold for $202,00 USD (1.5 million HKD)!
Not all flowers smell good – Corpse flower
Another flower native to Indonesia and a close contender for the largest bloom, the corpse flower looks stunningly beautiful. It is also a flowering plant with a cluster of blooms rather than the one single flower it appears to be. The flower itself also takes years and even decades to bloom. However when it blooms it releases a smell that is comparable to a decomposing body. Yuck!
Hydrangeas – Their colour is determined by the soil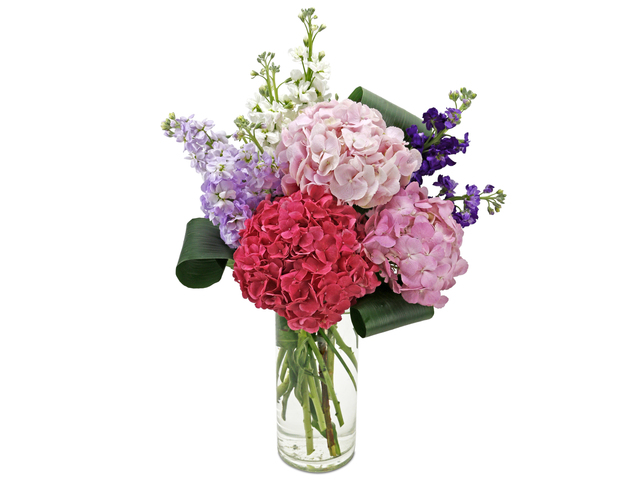 Colourful hydrangeas in a vase. Available for purchase and delivery!
Hydrangeas come in a variety of colours, from white, green, pink, blue and purple. The variances in these colour, with the exception of the white ones, is based on the pH levels of their soil. If the soil is acidic the blooms will be blue, a little less and they'll be pink. You can see how masterfully a florist must work with the soil in order to get the exquisite differences in colours.
Tulip bulbs were a food source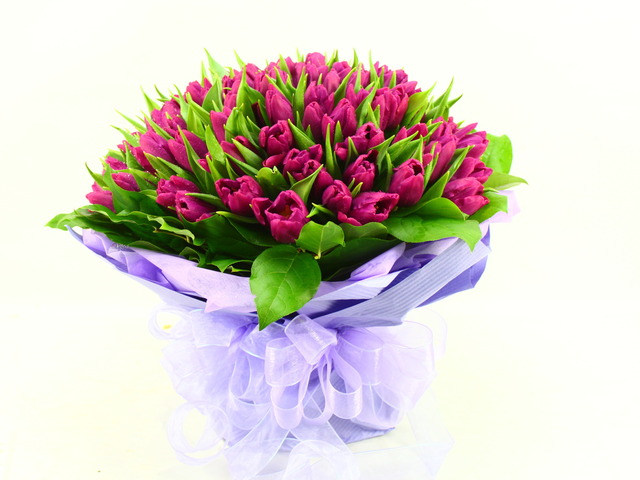 99 delightful tulips in a decorative bouquet. Available for purchase and delivery!
Tulip bulbs were once eaten as a food source during the Dutch famine in WWII when the northern regions become isolated from the rest of Europe. Due to the war, farmers had not yet planted their tulips and decided to start selling and eating the bulbs out of desperation. The bulbs eaten during this time likely did not taste very good and they would have been dry and not very fresh but it saved many from dying of starvation.
Roses are related to fruit and almonds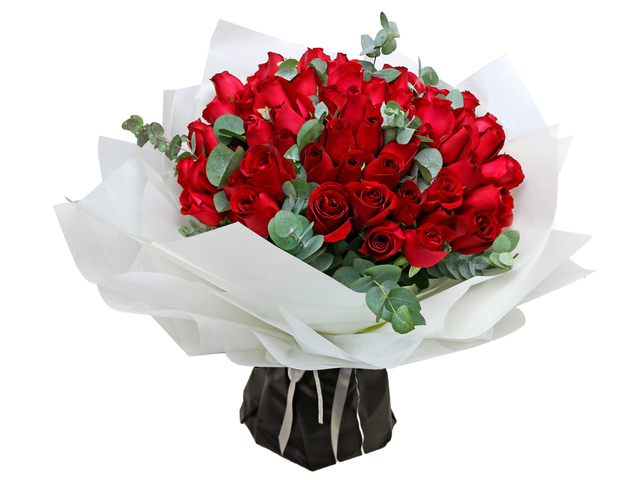 A French-inspired bouquet of roses. Available for purchase and delivery!
Rose are a part of the Rosaceae family which also includes many herbs, edible fruits, almonds and ornamental trees and shrubs.
Gerber daisies can help you sleep
Pink and white Gerber daisies in a vase. Available for purchase and delivery!
Gerber daisies have an innate ability to increase oxygen levels within their proximity along with some great air purifying properties. These properties have been said to help with sleep disorders like apnea, so go ahead and place a bloom in your bedroom or next to your bed for a great night's sleep.
Broccoli, cauliflower, and artichoke – They're flowers
Yup, that's right these tasty veggies are actually flowers! We actually eat these greens before they flower.
This is a Hong Kong GGB original '
Fun Flower Facts I Bet You Didn't Know
' blogpost.