I believe that everyone is very familiar with the cantaloupe in our daily life as we can see it in the supermarkets and fruit shops easily. It's also loved by the public because of its sweet and refreshing taste. But you might not know that among all the cantaloupes, there is a special kind that is super juicy and tasty. However, its name is surprisingly simple- Greenhouse Melon. Although the size of greenhouse melon is smaller than the cantaloupe, it has higher quality inside out. Hong Kong's favorite gift shop Give Gift Boutique will take the example of Korean greenhouse melon to explain the mystery of greenhouse melon to you.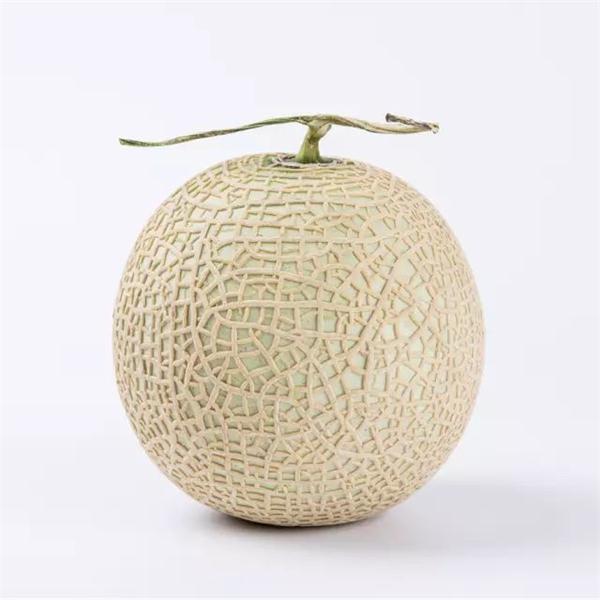 Q: Where is the place of origin for the greenhouse melon? How did it develop?
A: Greenhouse melon was originated from the Middle East and Africa. In the 15th century, it was introduced to Europe and gained its popularity in Asia. From the 1980s, Korea has been cultivating the imported greenhouse melons; among them, the melons grown in Gokseong, Korea have the best reputation and the highest quality. Why? Because the geographical conditions of Gokseong basin are particularly suitable for melons' development- plenty of sunshine, big temperature difference between day and night, organic soil and sufficient water provision. With such excellent cultivation conditions, the melons grown in this area are excellent. However at the beginning, people were not aware of the concept of greenhouses cultivation, so the scale of melon growing was relatively smaller compared to other daily fruits. Since 2004, the overseas countries and regional markets like Japan and Taiwan have been opened, so the plantation scale of melons have increased due to the high demand from these places. In the past, when greenhouse cultivation technology is not yet fully mature, these delicious foods could only be enjoyed in summer. In recent years, due to the growing maturity of greenhouse cultivation techniques, people are able to enjoy the sweet and delicious greenhouse melons all year round.
Q: What's the difference between green house melon and cantaloupe?
A: The ordinary cantaloupe usually has a long oval or olive shape; and the greenhouse melon has a round shape. It has a T-shaped green vine on top and its surface is rougher than cantaloupe with gray-yellow color wire mesh. Generally speaking, the flesh color of cantaloupe is orange yellow, while the flesh color of greenhouse melon is yellow mix green. The flesh of greenhouse melon is especially smooth, sweet and juicy. The average sweetness of cantaloupe is generally around 15 degrees while greenhouse melon can reach 17 degrees. Because the cultivation method of greenhouse melons is very special, only one fruit will be kept in a vine and the rest will be cut off so as to keep the nutrition and sweetness in one fruit. The greenhouse melon is not only fresh and delicious, but also good for your health. It is rich in protein, dietary fiber and vitamin ABC. And the vitamin in greenhouse melon is six times more than that of the apples. It's amazing!
Q: How to choose a high quality greenhouse melon?
A: Hong Kong Give Gift Boutique recommends you to choose the melon with obvious crack on its skin and the one with the T-shape stem as it means juicy and crunchy. Pick one melon and smell it, if you smell aromatic scent, it proves that the quality of the greenhouse melon is good. When you eat the greenhouse melon, you may choose to cut the skin or keep it.
If you are not sure where to buy the high quality greenhouse melons, or you want to send greenhouse melons as gifts to others; Hong Kong's favorite gift shop Give Gift Boutique have some fresh fruit hampers to you. We have various gift ideas for different occasions; you may select all kinds of fruit, wine and chocolate yourself and we combine a gift basket for you. It is absolutely a brilliant idea to create your own special gift hamper!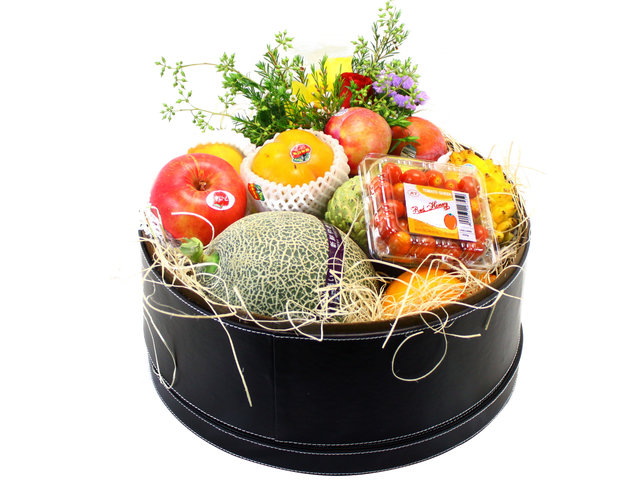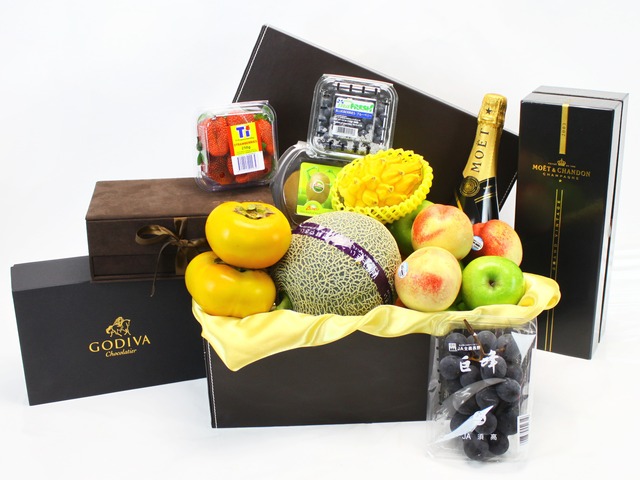 If you want to know more information about fruit baskets, please visit Hong Kong Give Gift Boutique fruit hamper website.
This is a Hong Kong GGB original '
Greenhouse melon, Taste first-rate
' blogpost.