Last time we introduced to you the traditional mooncake flavors part 1; can they meet your mid-autumn gifting requirements? For those who are trendy and fashion-forward, are there any innovated moon cake flavors to recommend? Absolutely! The following recommendations are sure to satisfy your need.
Creamy Custard Mooncake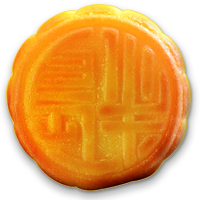 With traditional mooncake appearance and western style creamy custard filling, this west meets east combination creamy custard mooncake has become the representative of the popular moon cake in recent years. Due to the production requirements, too much stuffing can be hard to bake. Therefore, the common creamy custard moon cakes are in mini size, small but cute and come with mellow and soft texture. In order to meet the public requirements, the Creamy Custard Mooncake has been developed into the Lava Custard Mooncake which is a perfect combination of tradition and fashion style and is favored by many young people. Creamy Custard Mooncake and Lava Custard Mooncake are the best mid-autumn festival gift to send to family, friends and colleagues to express your heartfelt feelings.
Innovated mooncake
In addition to the traditional flavor moon cakes, many kinds of creative moon cakes are developed and sold in the last couple years; these include the fruit moon cake, birds nest moon cake and green tea moon cake, etc. However, we are not going to discuss them one by one, but the most iconic type is the snow skin mooncake that needs to be refrigerated at low temperatures. Icy mooncake, which had its high sales volume a few years ago, has become the top-pick MAF gift choice nowadays. In the making of the snowy moon cake, no baking process is needed so no oil will be applied to the skin which gives people a feeling of healthy eating; also, the fillings of this type of moon cake has more diversity, for example, you can add cheese, Matcha red bean, durian, chilled mango sago cream with pomelo, chocolate and so on to the moon cake. So to speak, sending the snowy moon cakes is the best MAF gift for young people. On the other hand, the Ice cream mooncake released by the world-famous brand Häagen Dazs has its festive limited edition with different theme each year as well as delicate packaging to attract customers. Because the moon cake filling is their featured ice cream, the delicious taste and silky texture no doubt draw children's attention and loved by them. We believe sending innovated moon cakes to young people like your young nephew, niece or other children is the best gift they can get on Mid-autumn festival.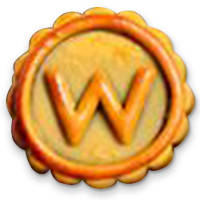 In such hot weather, it is enjoyable to have a piece of refrigerated moon cake. Although Give Gift Boutique hamper shop Mid-Autumn Festival gift list only has Hotel Peninsula Mooncakes, Maxim's Mooncakes, Kee Wah Mooncakes and W Hotel Mooncakes for sale, you may add other special mooncakes into the gift baskets including the snow skin moon cakes that are not easy to transport. How to do it? Quite easy actually, just send the mooncake coupons to our gift workshop and we will pack them with your MAF gift box. Of course, when you place your mid-autumn gift hamper order in GGB online flower shop, you need to write your specific requirements in the order form like "package with own mooncake coupons" and send them to us 4 to 6 days prior to the delivery date to our Mong Kok workshop with the order confirmation number attached, then we will enclose the mooncake coupons to your Mid-autumn fruit basket and deliver to the recipient. If you prefer an easy, simple and convenient way to send Mid-Autumn Festival gifts this year, our Give Gift Boutique online flower and gift shop is your choice.
This is a Hong Kong GGB original '
Hong Kong moon cake flavor recommendation – tips for sending the traditional popular moon cake gifts Part 2
' blogpost.