Hong Kong Give Gift Boutique has been working hard to provide all sorts of gifts to customers such as flower bouquet, fruit basket and food hampers. Our wild range gift delivery areas include local Hong Kong, oversea and mainland China. Because of our deep love for Hong Kong, we based our shop here, so we can receive the first-hand information about genuine Hong Kong element gifts and share with our customers. If you have ever received our gifts, you will notice we have many Hong Kong feature gifts among our gift hampers, Jenny Bakery Cookies is one of them.
Jenny Bakery Cookies shop was found by Malaysian Chinese Jenny. At the beginning, it was just Jenny's hobby to make cookies. In 2005, she opened her first cookie shop in Stanley, Hong Kong using her own name as the brand "Jenny Bakery". Because of the love she had for teddy bear collections, Jenny packed her cookies in a cute teddy bear biscuit tin. From then on, Jenny cookie was nicknamed "smart bear biscuits". The frequent buyers of Jenny cookie might find the bear patterns on each tin are different every time, this is not a mistake though. In fact, it's one of the special features of Jenny Bakery cookies.
"Jenny Bakery" cookie has barely done any advertising promotions. It gained its good reputation in Hong Kong and overseas by creating unique flavors and satisfying products. Visitors from Mainland China, Japan, South Korea and Singapore like to buy some Jenny cookies as souvenirs after their Hong Kong trip. Sometimes it's very difficult to get even one packet because of the long queue outside the shop.
"Jenny Bakery" cookies are loved by HK locals and tourists. The winning factor is not just the lovely teddy bear packaging, but also its rich butter aroma as well as the soft and crispy texture. As we know, shared joy is a double joy; this is the same in good food sharing. Give Gift Boutique has many gift baskets with "Jenny Bakery" classic four flavor cookies; so you can send your friends classic Hong Kong gifts any time and anywhere.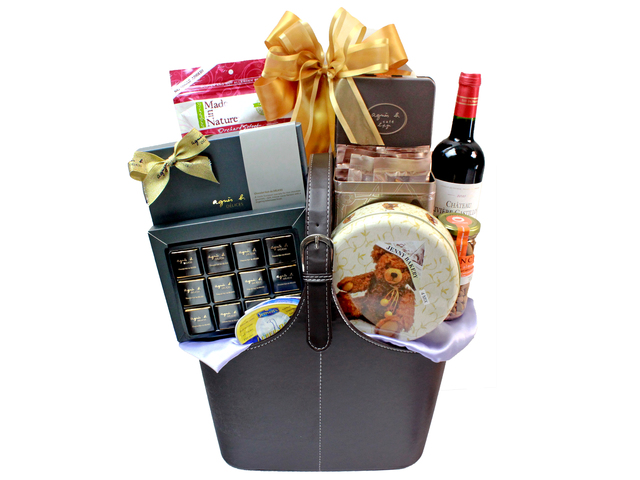 If you have purchased a fruit basket or bouquet and still want to order a box of Jenny Bakery Cookies, you only need to add extra HK$90 and can enjoy this special add-on gift.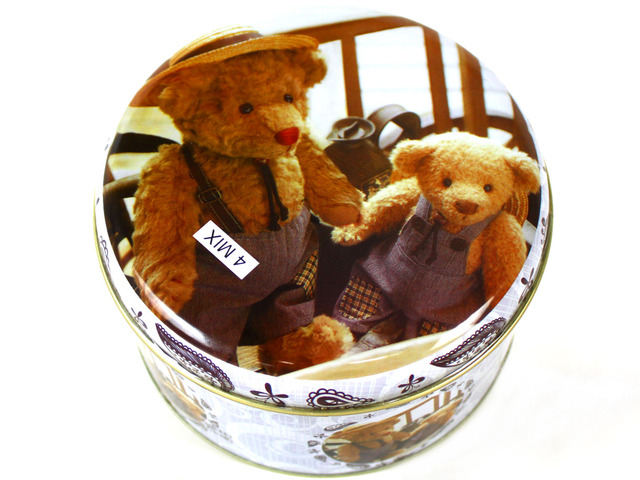 This is a Hong Kong GGB original '
HongKong gifts special - Jenny Bakery
' blogpost.