Engaged? Congratulations! Spring is here with summer just around the corner meaning that wedding season has begun. As the big day approaches, you'll have your colour scheme, style or theme picked out, as well as your dress, venue and guest list, now it's time to pick out your flowers! From bouquets, centerpieces, décor and more, Give Gift Boutique Hong Kong flower shop has all flower spring and summer flower accessories you'll need to add that special touch to your wedding.
Whether for the ceremony or the reception, it's important to have stunning flowers adorning the space or room. This eye-grabbing flower décor contains a colourful arrangement of roses and daisies, perfect for spring and summer, all centered by a contrasting frame that brings out the flower's vibrancy. This arrangement would be suitable for an entrance way, aisle, or photo area.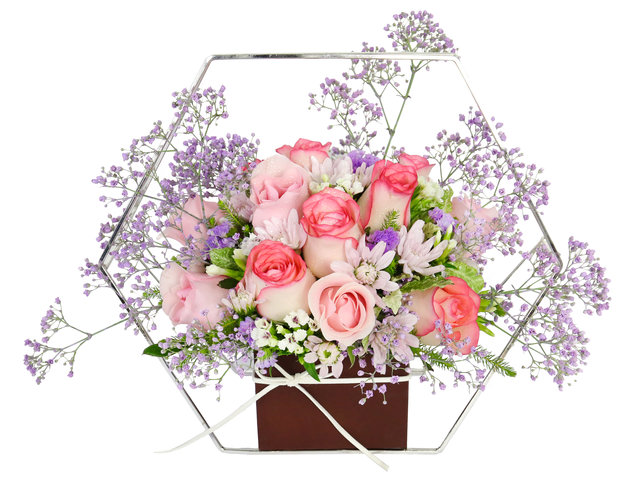 For the traditional white gown ceremony, this elegant white vase of decorative flowers would look amazing in the ceremony area near the bride and groom or decorating an aisle. This arrangement contains white lilies, roses, and orchids.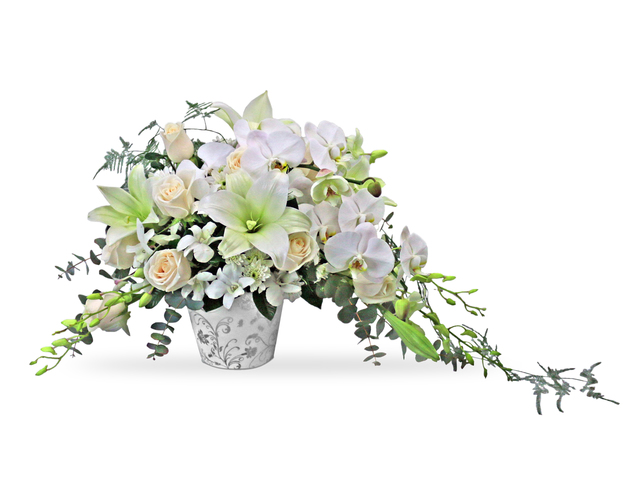 This stunning wedding flower bouquet is the perfect bridal accompaniment for a spring or summer wedding. Cultivated by a senior florist, this bouquet is made up of white lilies and eustoma with a touch of purple and accompanying greens to bring it all together.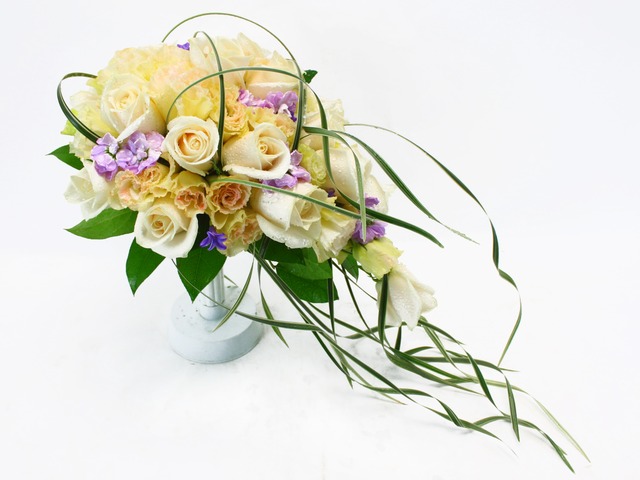 For an arrangement that makes as much of an entrance as the newly wedded couple, this wedding flower stand is a must have for reception entrances. This arrangement of silk flowers is also a perfect keepsake for the wedding day as this arrangement will last as long as your love and memories of the day.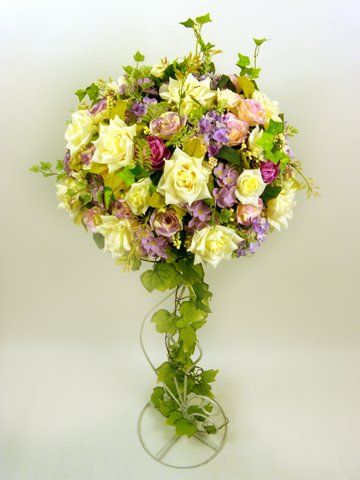 Guests and photos are an important part of the wedding day so why not add some flowers for fun photo moment for your guests. The beautiful frame of silk flowers is a wonderful touch of colour and greenery that will frame your guests smiling faces and well wishes for a lifetime of memories.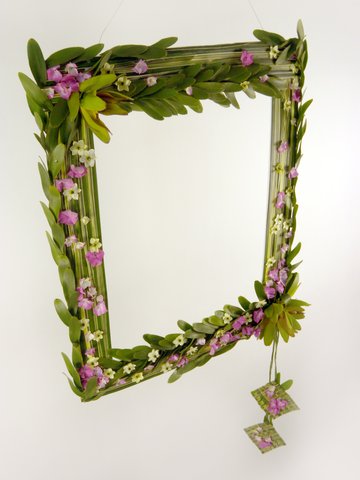 This is an exceptional centerpiece flower arrangement. It contains fresh roses in spring and pastel colours in a high-class glass container. An arrangement like this will be sure to capture the attention of your guests and make for some Instagram worthy photos.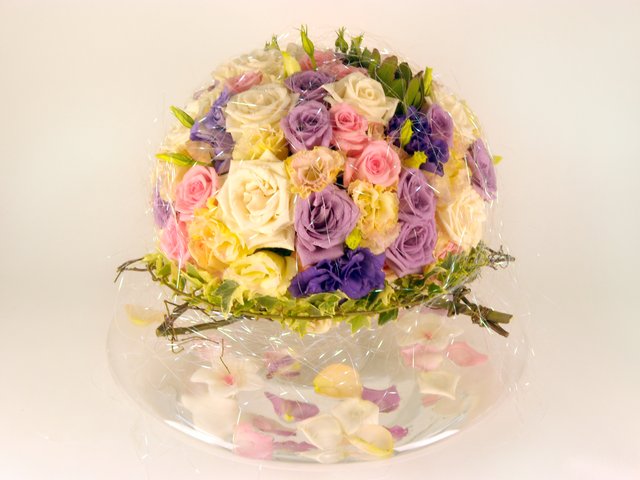 This stunning spring flower décor is another great arrangement for a wedding. This spring arrangement includes roses, hyacinth, Queen Anne's lace, Thai red orchid and matching greens in a unique metal basket with a circular frame. This piece would look good in a guest area or near the wedding cake to add that extra bit of summery flare.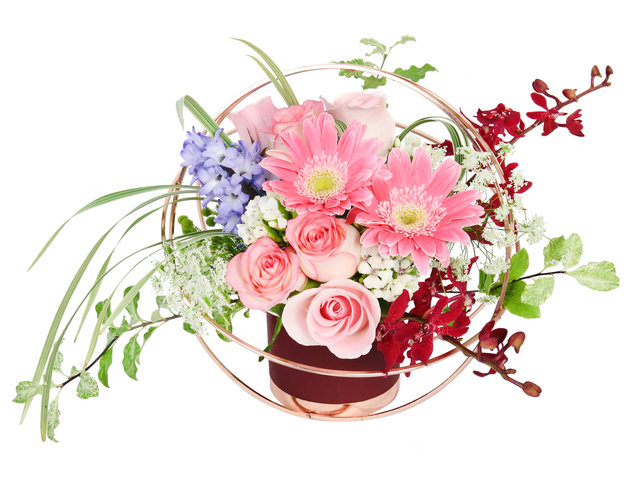 Peonies are a popular flower at Chinese weddings for their lush colour and auspicious meaning, making this beautiful bouquet of five Holland imported peonies, matching flowers and greens it the perfect bridal bouquet.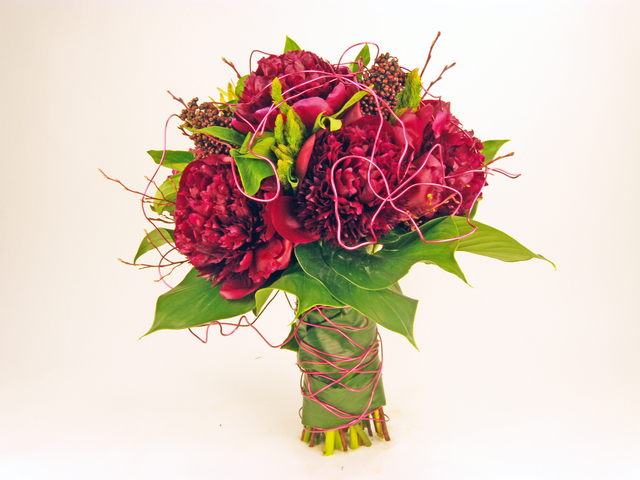 Give Gift Boutique Hong Kong also does custom wedding arrangements and consultations. Come share your wedding ideas with our expert florists to help your wedding dreams come true!
This is a Hong Kong GGB original '
Spring and Summer Wedding Flower Arrangements
' blogpost.