What are preserved flowers? Are they real flowers?
Preserved flowers, also known as "everlasting flower".
Chinese Name: 永生花
Japanese Name: プリザーブドフラワー
Preserved flowers originated in France in the 90s and later became popular in Japan.
Preserved flowers are 100% natural flowers. They are made with a unique process of dehydration, decolorization, coloring, and drying to retain their original softness, shape, and luster. They look natural and fresh.
Click here to view eternal flower products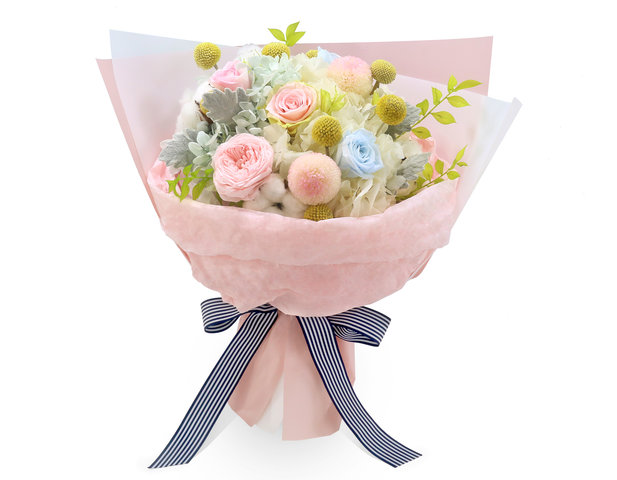 What's the difference between preserved flowers and dried flowers?
Dried flowers can simply be understood as "dry plants". The dehydrated petals and leaves are harden with wrinkles and faded color, thus reveal the retro style. The making method of dried flowers is also quite simple, for example, the air-drying method and flower drying crystals. The preserved flowers can last for about a year.
Compared with the dried flowers, the biggest advantage of preserved flowers is that they retain the "watery tenderness" and look almost the same as fresh flowers but can appear more attractive than them. The production process of preserved flowers is very complicated and requires professional skills, yet there is no limit to the choice of flower colors. Besides, making preserved flowers is also an invention patent. If the flowers are properly preserved, they can last for up to three to five years or more.
Related: How to create pretty dried flowers?
What kinds of flowers are used to make preserved flowers?
There are a wide range of flowers that can be used to make preserved flowers. The most common and popular flowers are roses, hydrangea, jasmine, small orchids, carnations, various types of foliage and so on.
Why are preserved flowers more expensive than fresh flowers?
Only the best seasonal flowers are selected for preservation.
In the "preservation" process, only healthy and harmless cosmetic-grade chemicals are used, which are relatively expensive to produce.
In fact, this is a high-tech "eternal" process, turning the fleeting beauty into eternal art.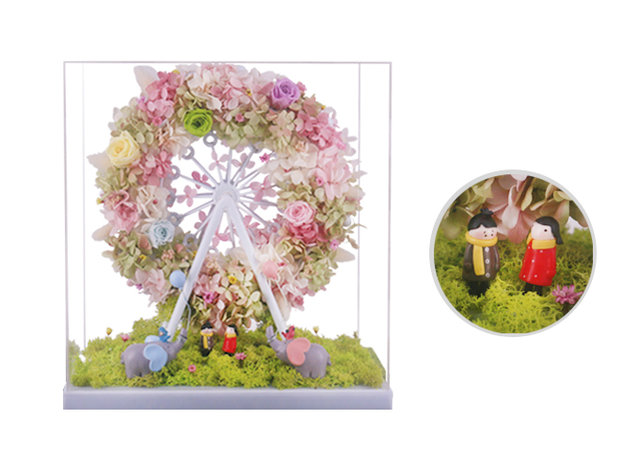 What are the advantages of preserved flowers over fresh bouquets and dried flowers?
Shelf Life: Fresh Bouquet lasts about 7 days, which is easy to wither and decay; Dried Flowers about 1 year, petals and branches and leaves easy to harden off; Preserved Flowers about 3~5 years or longer, color and texture is consistent.
Theme customization: professional florists design and make gifts according to you need, the preserved flowers can be preserved flower bouquet, preserved flower box, preserved flower photo frame, and other different packaging forms. What's more, it can also be customized for various holidays, birthdays and anniversaries.
Go Green: "flowers that never wither" means that at least you don't have to replace many bouquets in a short period of time, and you don't have to feel guilty about wasting a bunch of flowers because they're withered and have to be discarded. Buying or giving an eternal flower gift can have as long as a few years of viewing period, making a bertter use of nature's resources.
Convenient Transportation: Preserved flowers are usually packed in a sturdy container with sealed or semi-sealed packaging. They are very easy to transport, as are long-distance or global delivery.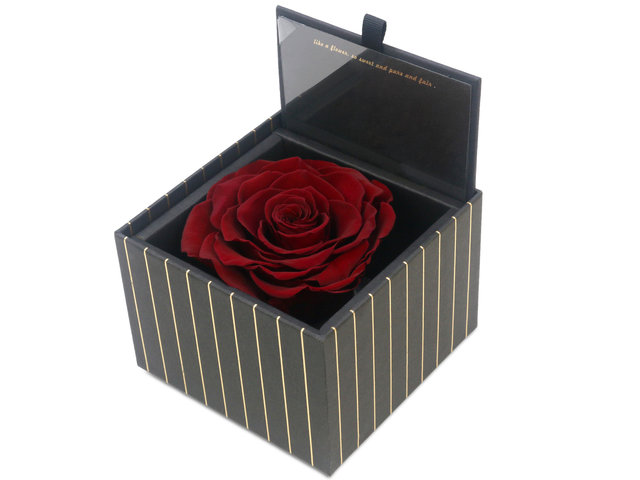 How to care for preserved flowers?
Preserved flowers don't need any extra care. Just keep them out of direct sunlight and avoid getting wet as wet conditions will shorten flower's life. Preserving in containers like glass vase or glass display shelf can reduce the influence of humidity.
If you want to clean them, avoid touching the flower surfaces directly with your hands and gently wipe them with a tissue or small brush is fine.
How long can preserved flowers last? How should I preserve it? What is the best environment for preserved flowers?
Well-preserved everlasting flowers do not have an exact shelf life. Generally speaking, everlasting flowers can be kept for 3-5 years.
The appearance of the preserved flower depends on the environmental conditions, the higher the humidity, the shorter the life, sealed container is more suitable for the preservation of the preserved flower.
The best environment for preserved flowers: Humidity of 40%-70%; Temperature of 4℃-30℃.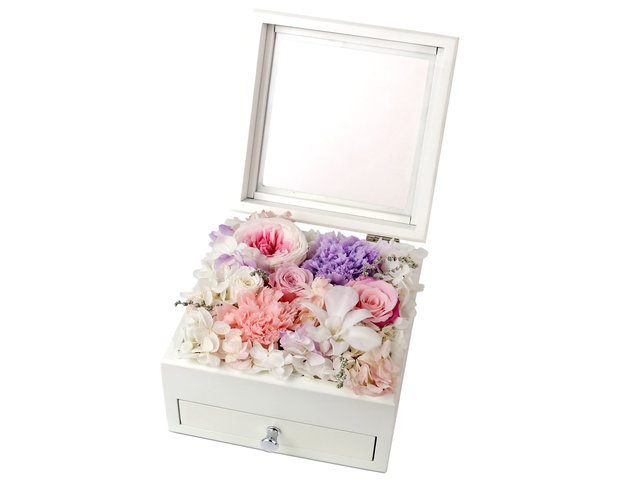 Should I choose a fresh bouquet or preserved flowers for my girlfriend?
Whether it is a flower bouquet or a preserved flower gift, giving flowers to girls is a thoughtful and proper move.
Sending rose bouquet is a traditional practice and has long been favored by ladies. On the other hand, by applying brand-new processing technology, preserved flowers can demonstrate their most beautiful moment for a long period of time. You don't have to show them special care, yet can enjoy the beauty of fresh flowers alike. If your girlfriend is sensitive to pollen, please don't hesitate get one of the preserved flowers gift for her.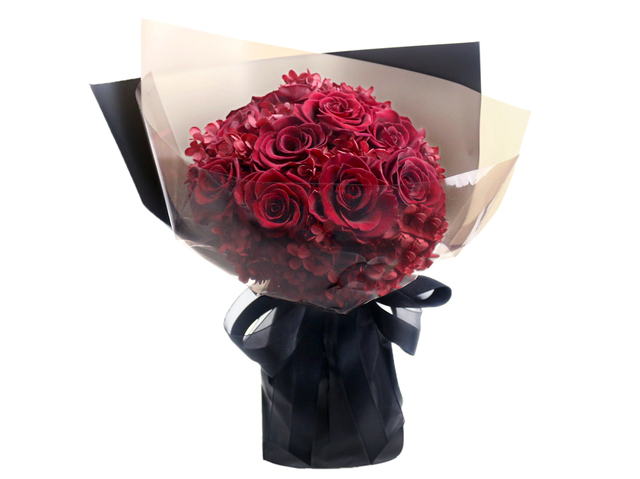 From recipients, occasions and holidays to flowers, color, and style! How to choose the best preserved flowers gifts?
Girlfriend, wife
Occasions and Holidays: Birthday gifts, Anniversary gifts, Engagement gifts, Valentine's day gifts...
Flowers: all kinds of Rose (such as Austin rose, Ecuador rose, Kenya Rose), hydrangea, Lily...
Color: Red, Pink, White, Gradient, Blue, Purple…
Style: Romantic, Dreamy, Elegant, Fresh and so on.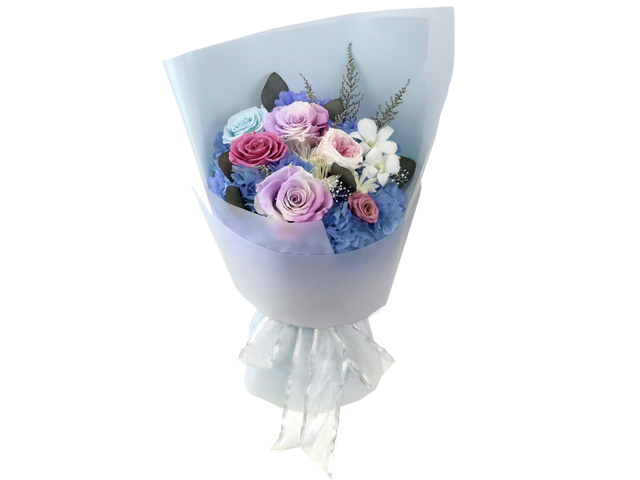 Mother/Mom
Occasions and Holidays: Mother's Day Gifts, Birthday Gifts, Women's Day Gifts ...
Flowers: Carnation, Orchid, Rose, Lily, Hydrangea, Calla Lily...
Color: Orange, Pink, Purple, Yellow…
Style: Elegant, dignified and decent.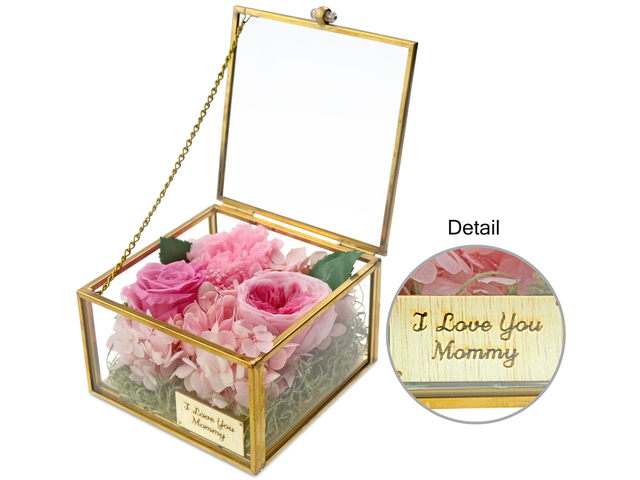 Besties,Ladies
Occasions and Holidays: Birthday Gifts, Graduation Gifts, Apology Gifts ...
Flowers: Rose, Lily, Forget-me-not, Hydrangea, Lavender, Jasmine ...
Color: White, Green, Yellow, Pink, Gradient, Purple, Rainbow ...
Style: Natural, Fresh, Lovely, Funny
Boyfriend,Husband
Occasions & Holidays: Birthday Gifts, Valentine's Day Gifts, Anniversary Gifts ...
Flowers: Roses, Hydrangeas, Dried Nuts, Dried Fruits, Cotton, all kinds of foliage ...
Color: Brown, Blue, Black, Purple
Style: simple industrial style, natural rural style, mysterious, tough and elegant.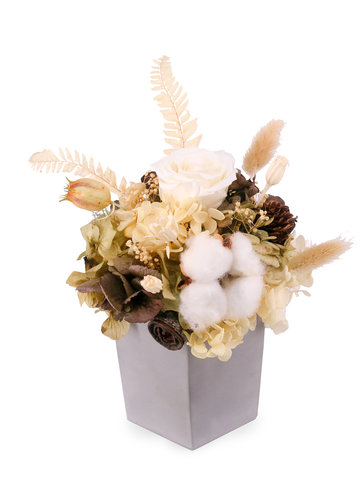 For more Preserved flowers, please visit the Hong Kong florist Give Gift Boutique.
This is a Hong Kong GGB original '
What is Preserved Flower? What is the difference between Preserved Flower and Fresh Flowers and Dried Flowers? Preserved Flower Care, Shelf Life, Price Range!
' blogpost.