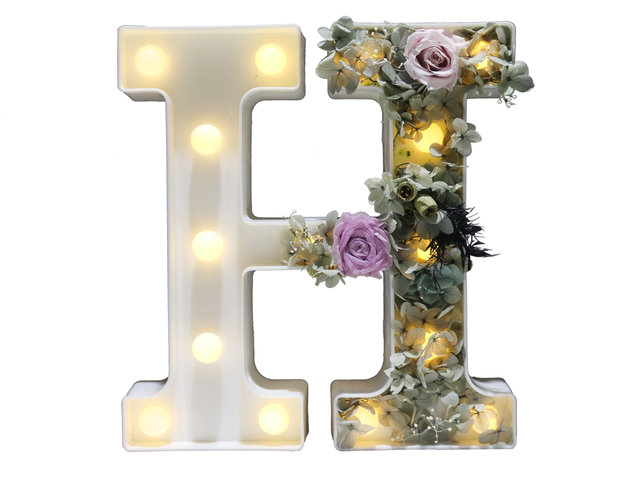 + reference product photo
All Product Photos (click to select)
Preserved Flower Alphabet Letter Floral Number Light ($650/Any 3pcs)
This is a new collection of preserved flower gift. Give Gift Boutique recently launches its first preserved flower alphabet letter floral number light decoration. The flowers are never-wither, and you can DIY names, anniversary dates as well as other personalized designs with the letters and numbers. The floral accessory is light weight and functional, it can be used to: prepare a surprise wedding proposal, decorate interior walls, wedding banquet reception setting, birthday party décor and sweet flower letter arrangement for table, etc. 2 AA batteries required,order any 3 pieces for $430.
Please order one week in advance. Styles include 26 alphabet letters, number 0-9, symbol & and heart shape.
Width: 18-23 cm, Height: 22 cm. The width of each letter varies.

Add to Saved Items
This gift comes with the exlusive British Metalic card booklet (HK only) (what's that?)
Approx. Reference Dimension

Width: 20 cm x Height: 22 cm (equals Width: 7 in. x Height: 8 in.)
Listed Catalog Pages & Stats