Hydrangeas really are something special as their large and colourful blooms make them impossible not to love. It's not just their appearance that makes them special either as hydrangeas have a few other magical properties that make them a favourite among florists, flower shops, flower lovers, and gardeners alike. Here are 12 interesting facts about hydrangeas courtesy of Hong Kong's favourite florists, Give Gift Boutique Hong Kong.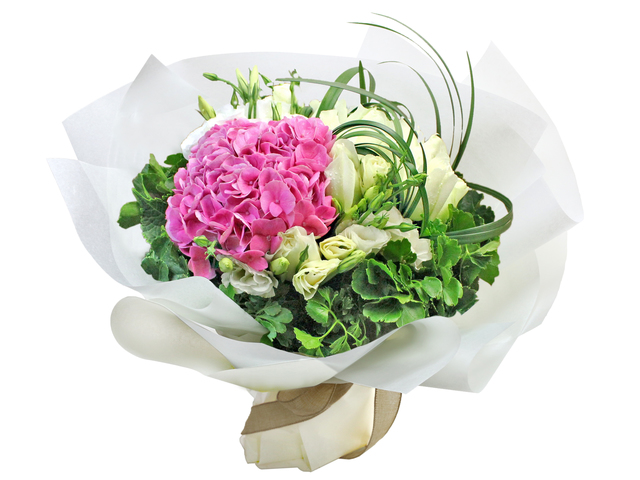 Violet pink hydrangea flower bouquet
1. Their name has a literal meaning
Hydrangeas are thirsty flowers that require a lot of water. Their name derives from the Greek words "hydro" meaning water and "angos" meaning jar or vessel, which explains why hydrangeas need to be kept moist at all times.
2. Hydrangeas have their own appreciation day
Yup, hydrangea lovers adore this flower so much that they have their own special appreciation day on the 5th of January of every year.
3. Wide-variety of species
Hydrangeas have around 70-75 different species within its genus.
4. They require special care
Hydrangeas are technically a flowering shrub and need to be pruned every year or they may not flower in the following year.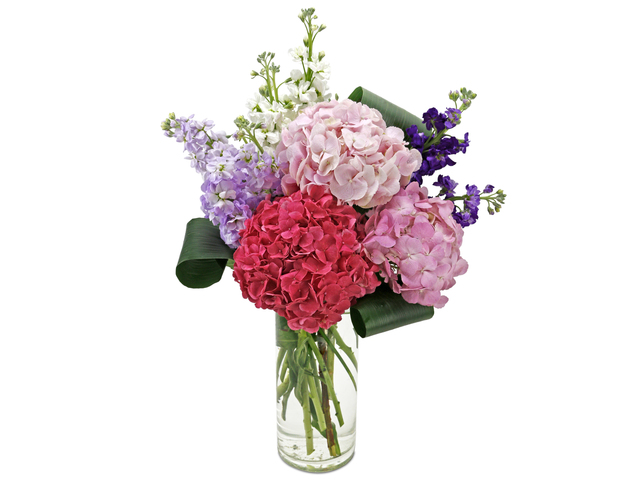 3 different colour varieties of hydrangea in a decorative flower vase.
5. They grow in different shapes
Hydrangeas have three different flower shapes; mophead blooms are the most popular and the most common in flower shops with their pom pom shape. Lacecap hydrangeas grow in small clusters with little blooms that are accompanied by larger blooms. Panicle hydrangeas grow into a cone shape.
6. They're toxic!
Hydrangea petals and leaves are highly toxic to people and pets as they contain cyanogenic glycosides, which will release cyanide when ingested. Hydrangea's roots, however are supposed to be a good antioxidant.
7. They have a long growing season
Hydrangeas grow from early spring to late autumn.
8. They grow all around the globe
While native to Japan, hydrangeas grow from Asia all the way over to the Americas.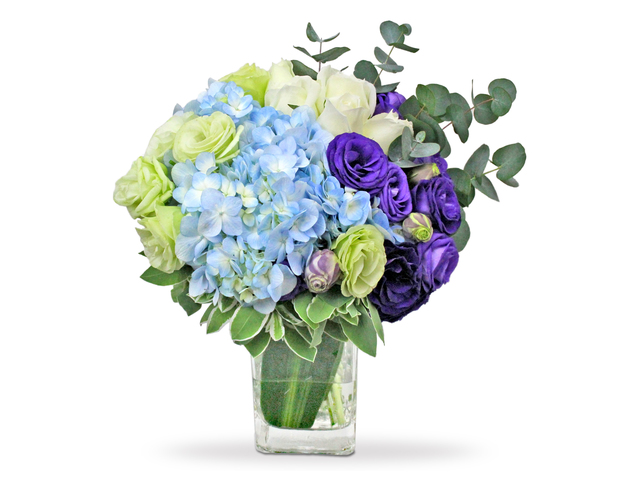 Blue hydrangea flower vase with assorted flowers.
9. They preserve well
Dried hydrangeas remain just as luscious and beautiful as fresh blooms and retain their colours well.
10. Their soil pH determines their color
The more acidic the soil, the bluer the bloom while a more alkaline soil will create pinker flowers. Except white hydrangeas, they don't have the capacity to change colour. The colour-changing hydrangeas will turn green as they age with the bright colours resuming with newer blooms.
11. They need to placed in water ASAP after being cut
Hydrangeas can wilt rapidly once cut. You can help to prevent wilting by placing them in water immediately after snipping, then recut the stems and soak them in cup of boiling water for 30 seconds before placing them in a vase.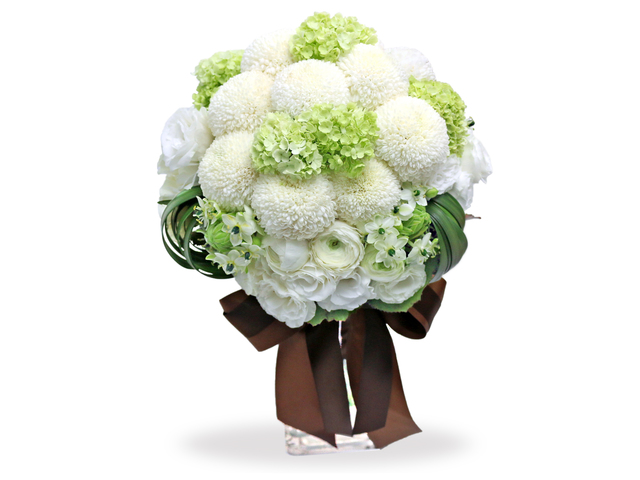 Jade green hydrangeas in a flower vase with other assorted flowers.
12. They have a variety of symbolic meanings
There is some debate over meaning of hydrangeas. In Victorian times, they meant vanity and boastfulness because of their large round and abundant blooms that produced little seeds. In modern times they represent gratefulness, understanding, grace, and beauty. They are also the flower for 4th wedding anniversaries as they symbolise appreciation and heartfelt emotion. In Japan, however, they have their own set of meanings based on a legend. It was said that a Japanese emperor gave hydrangeas to the family of a woman he loved to make up for neglecting her over his business endeavours to show how much he cared for her. In Japan, hydrangeas are associated with heartfelt emotion and gratitude, especially pink hydrangeas which resemble a beating heart.
This is a Hong Kong GGB original '
Flower Facts: The Magic Flower – All About Hydrangeas
' blogpost.