If you're an expat living in Hong Kong, chances are you have a lot of family and friends that live in different countries. If you're not travelling over the Christmas holidays it can be hard to find that special gift for the loved ones and family members you miss, especially if you're a last minute shopper! Trying to get parcels to the post office in time can be a hassle, thankfully Give Gift Boutique Hong Kong has some online gift baskets and preserved flower arrangements that are perfect for any long haul trip that are shipped fast and hassle-free.
Best Christmas Gift for Men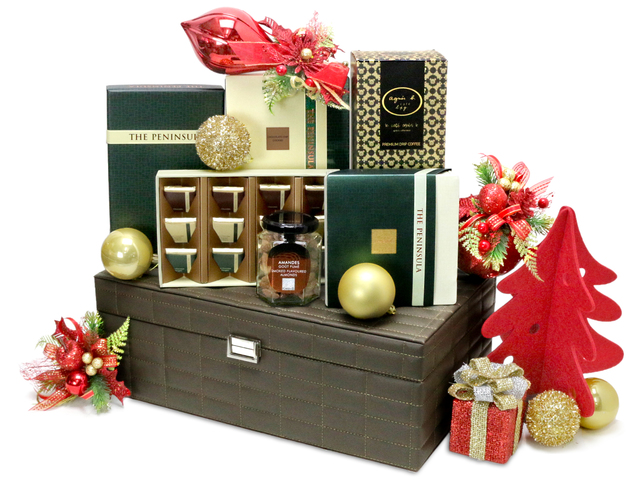 This large hamper contains seven items inside a handsome leather box. Items include unique gifts from the Hong Kong Peninsula Hotel, as well as some Agnes B chocolates and Christmas décor that will please any brother, cousin, nephew, uncle or significant other.
Best Christmas Gift for Her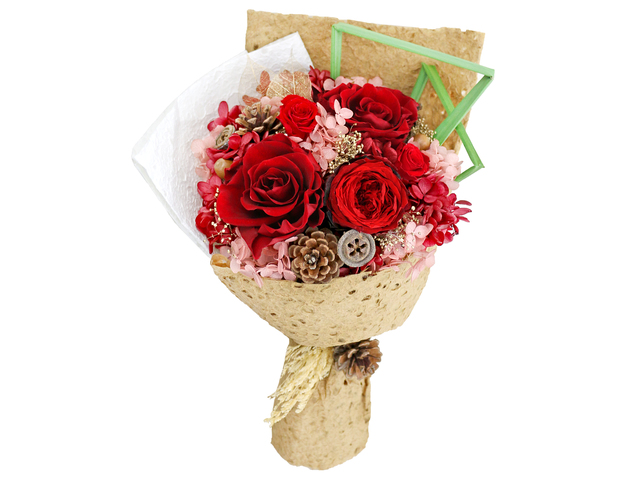 Christmas flowers or a Christmas basket? How about both! This elegant and festive bouquet of preserved flowers is the perfect seasonal gift for her that is a safe item to send long-haul in the mail. The flowers are a gift that keeps on giving as they can be enjoyed year after year.
Along with the flowers, she will be thrilled with this eight item Christmas basket complete with all sorts of goodies from Hong Kong.
Best Christmas Gift for Babies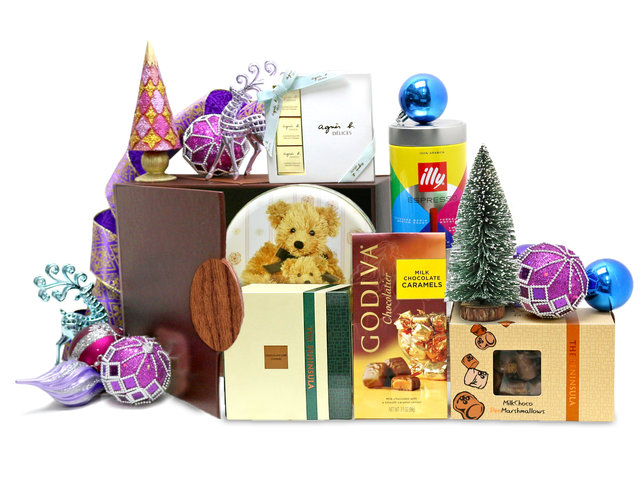 For friends or family who have a new baby, this adorable baby basket hamper will put a smile on the parent's and baby's face. With a stuffed teddy to snuggle up to and Burt's Bees organic apparel and products, you'll become a favoured member of the family no matter how far away you live.
Best Christmas Gift for Parents or Grandparents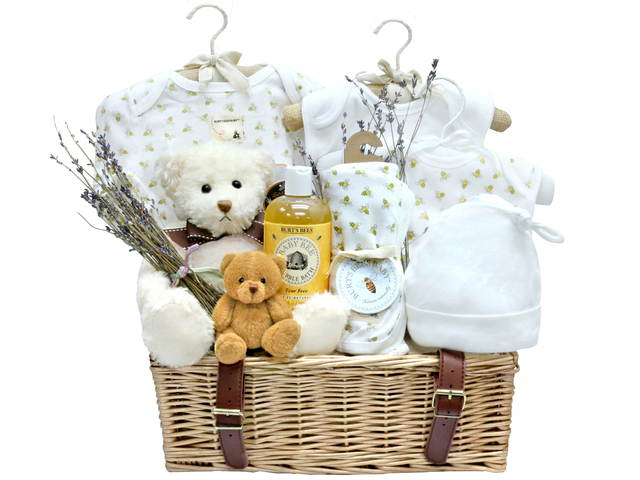 Christmas is the best time of year to spoil the people who mean the most to us and to express our gratitude and who better to give thanks to than the people who helped raise us. Show your parents and grandparents you care, even from abroad, with this stellar food gift basket containing cookies, tea and coffee, then top it off with this beautiful preserved Christmas flower box that will bring joy and memories to them every Christmas.
Best Christmas Gift for Friends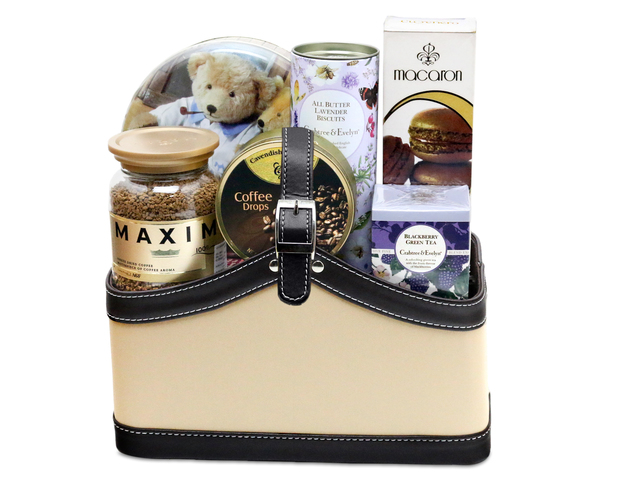 Show off how great of a place Hong Kong is to all your friends abroad with the showcase basket featuring delicacies from the legendary Peninsula hotel. This food hamper contains six delicious items including the scrumptious and notable egg rolls, tea, and walnut cookies.
Give Gift Boutique Hong Kong has been providing online gift basket delivery, international gift delivery and floral arrangements in Hong Kong, Macau, Guangzhou and around the globe for businesses and families since 2008. For pricing, delivery information, orders, and requests please contact us!
This is a Hong Kong GGB original '
Best Christmas Baskets and Flower Arrangements to Send Internationally
' blogpost.