Most of the time, sending gifts is the most direct way to express your feelings. However, when it comes to send gifts on special occasions such as anniversary gifts, baby gift baskets, birthday gifts or graduation gifts, etc, it's often confusing to know what the most special gift will be, especially for men.
Hong Kong local gift shop Give Gift Boutique would like to recommend to you the following two stylish chocolate gifts. They look like real cigars which makes them fun gifts to the recipients. These unique chocolate gifts are especially suitable for men as Father's Day gifts or wedding anniversary gifts; they can also be gifts to friends as birthday gifts to take selifies with. What's more, the chocolate gifts can be a reward to you to enjoy.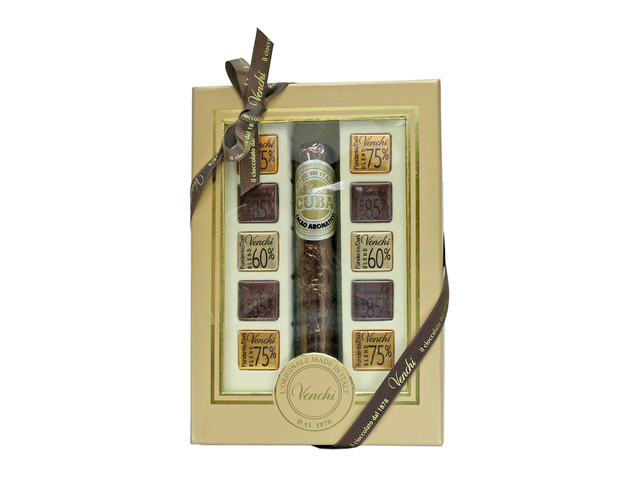 Venchi Chocolate Cigar Gift Box is from Italy, a brand founded in 1878. Venchi has been committed to the research and development of Italian chocolates for many years, they insist on using only natural ingredients to make the chocolate gifts so as to maintain the freshness and quality; they also create many well-known Italian chocolate recipes. Take the Venchi chocolate cigar gift for example, each cigar-like chocolate is 7.5 inches long with a beautiful gift box; it can sometimes be mistaken as a real cigar. This chocolate gift is good for self-rewarding or as an interesting gift to friends.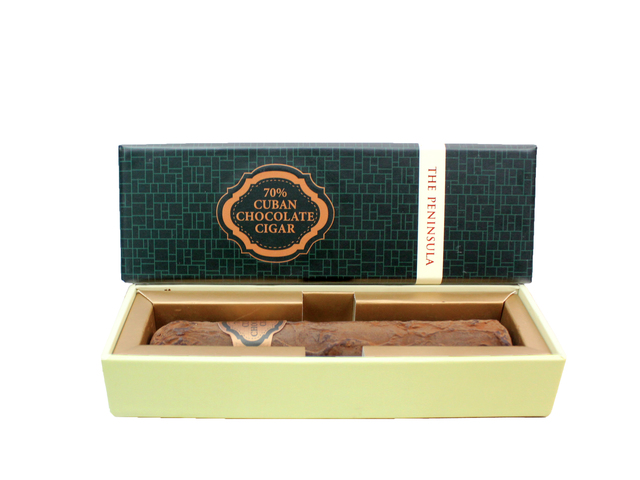 Another chocolate gift is HK Peninsula Hotel 70% Cuban Chocolate Cigar, which was handmade by the masters from Peninsula Hotel's chocolate store. Every artistic piece takes several days to manufacture-definitely the top one chocolate gift to give.
You can now choose these two unique chocolate cigar gifts from Give Gift Boutique online store as add-on gift items. They are not sold individually, but they can be purchased with non-accessory gifts such as flower bouquets, fruit basket, gift hampers, and etc - a good taste gift to friends or self-rewarding.
This is a Hong Kong GGB original '
Chocolate Cigar
' blogpost.