New year, new look, and new trends! Whether you're looking for some floral decoration for your home or office, wedding or bridal flower inspiration, or any business or party event it's good to stay in touch with the upcoming trends for the year. From fresh to loud, subtle to soft, here are the colour trends that will be making waves in flower shops this year.
Soft Neutrals Bouquet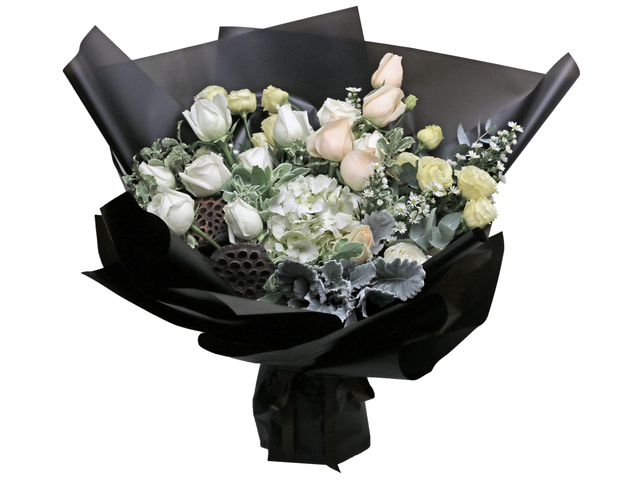 From soft colour palates to neutral and warming shades, these colours are going to becoming more prominent in 2020. With so many people shifting towards becoming environmentally friendly, earthy and neutral tones are starting to see a rise in popularity in terms of décor as people look to embody more natural and simplistic tones into their styles and décor. This neutral flower bouquet contains white roses and accompanying greens with pale rose pink roses, lotus, and champagne eustomas.
Psychedelics Flowers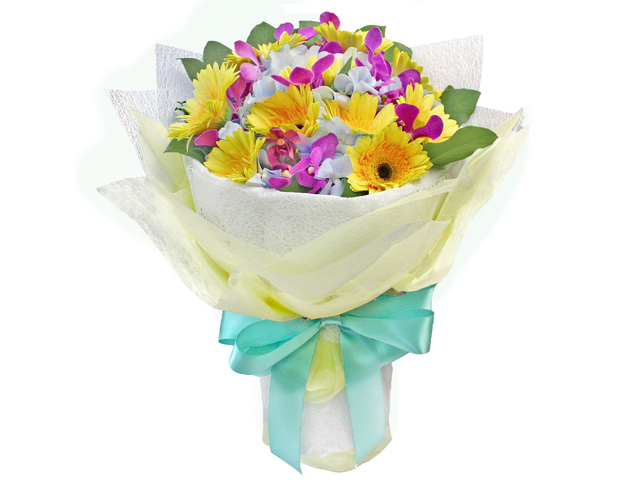 The colours of the 70s are making a comeback in 2020! Popping pinks, yellows, oranges, and purples with paler complimentary colours to help them stand out, are a loud and vibrant way to make a statement in your next floral arrangement. This swinging flower bouquet contains stunning yellow Gerber daises, purple mokoras, and pale blue hydrangeas with matching greens.
Jewel Tones Floral Gifts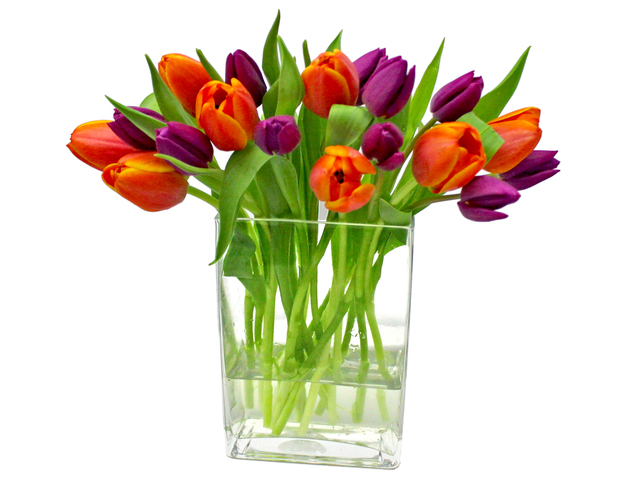 Keeping in the same loud and bright fashion, jewel coloured flowers are hitting the stage this year and will be popular shades in bridal flowers, romantic flower bouquets, and more in 2020. These playful hues add a splash of colour to any space, like these lovely purple and orange jewel coloured tulips a decorative vase. Their outstanding colours and simple flower arrangement make them eye-catching, pleasing, and delightful no matter where you place them.
Same Shade Flower Arrangement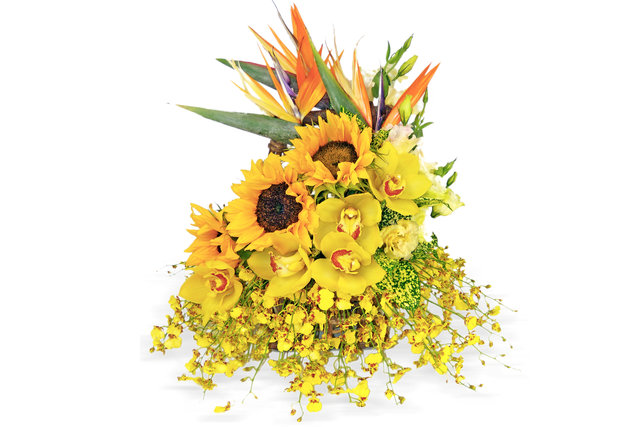 Have a favourite colour that you like to see in your flower arrangements and décor? Well 2020 will be your year as there has been an increase in flower arrangements that have similar shades and hues. If you love yellow, this large decorative flower arrangement of sunshine shaded sunflowers, cymbidium and dendrobium orchids, with champagne coloured lisianthus, and tropical coloured birds of paradise blooms are what you need in your home or office this year.
Forest Colours Bouquet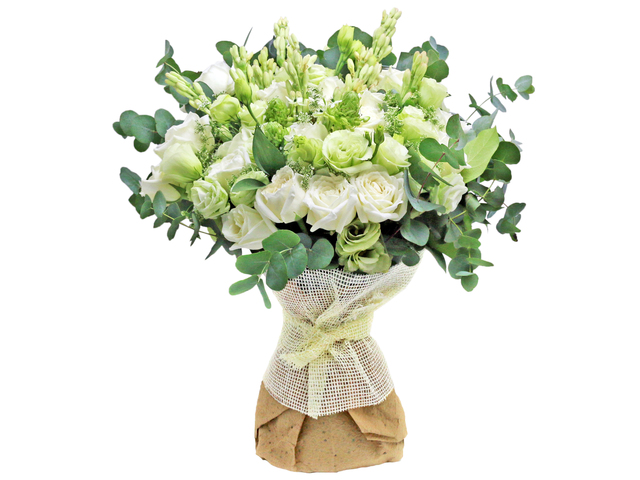 There is an increased interest in natural and forest-like colours due to many peoples increased awareness and interest in preserving our environment. Welcoming forest shades of multi-coloured greens and contrasting whites and browns is a great way to feel connected to the earth and welcome nature into your home. This large flower bouquet embodies the forest theme with its white roses and green hydrangeas, ammi majus, eustomas, and Ornithogalum.
Beige Tones Flower Gifts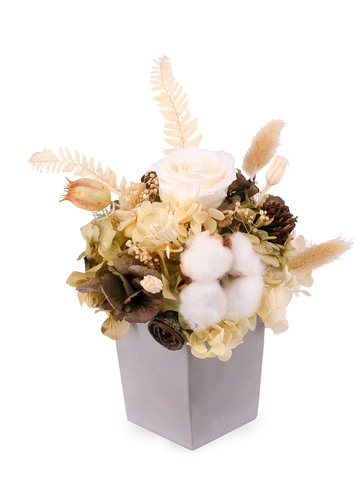 The Colour Marketing Group has indicated that the 'Seed of Life' colour, which is beige in tone, will be the most prominent and important colour in marketing for the Asia area. So if you're in business stick to beige, yellow, and neutral tones for your business flower arrangements, décor, and gifts this year. This small vase of preserved flowers displays beige tones that are in line with the 'Seed of Life' colour with its dried hydrangea and cotton bud flowers, as well as other complimentary dried flowers.
This is a Hong Kong GGB original '
Colour Trends for Flowers in 2020
' blogpost.