Africa, what is your first impression on it? Is it an extremely hot country or a place with lots of wild animals? No matter what your answer is, I guess you will never link it to a romantic place. This world is always full of surprises. In such a remote and mysterious place like Kenya, Africa, there is a kind of very romantic flower-Kenya mini rose. When it comes to all sorts of holidays and celebrations, rose is the first choice of flower gifts, when the men don't know what gifts to get for their beloved ones. The flower language of Kenya mini Rose is sensation and declaration of love; when the ladies received the declaration of love you sent to her, they definitely felt very touched in their heart.
People may sometimes wonder how roses can grow in such a hot place like Africa, but this wrong impression is in fact a stereotype. The hot regions of Africa are mainly in the countries around north Sahara; but in the south and east of Sahara the weather is very suitable for people to live. Kenya is located in the eastern part of Africa, which is also at the equator, its temperature is basically stable at around 15-25 degrees throughout the year. Roses love the sunlight and rich well-drained soil, Kenya's climate and soil make it an ideal place for rose growing.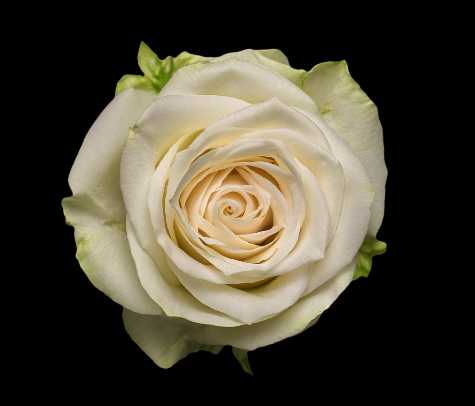 In Kenya, all roses are planted in the greenhouse, which is the most crucial step in ensuring the quality of roses. If the roses are exposed to direct sunlight after raining, they will be left with some black spots on the petals, and that affect the beauty of the flowers and the quality.
In terms of transportation, the local farmers and rose distributors pack the cut flowers and deliver them to the rest of the world by air immediately in order to ensure freshness of the roses. Therefore, it's also important for you to look after the roses and keep them fresh after unwrapping the rose gifts.
The key point of Kenyan rose caring is to avoid strong and direct sunlight as well as strong wind and anything with vinyl content. First, cut off some rotten leaves of the roses; then cut the stems of the roses with scissors to 45 degrees; third, take a vase and mix cut flower food powder and water together. The water level should be immersed in the root at 12-18cm. It is suggested to change the water once in 3-4 days and cut off some stems to extend the life of roses.
In terms of price, Kenya roses are a bit more expensive than other roses, mainly because the cost of growing them is higher and the quality is better. Therefore, it's normal to have different price roses.
The Kenya mini rose is exquisitely charming with the natural pale pink. It is so lovely that it reminds ladies at all ages of their youth. So where can you buy these beautiful Kenya mini roses? Hong Kong Give Gift Boutique recommends you this Min Kenya Rose Flower Box. In addition to the roses, we add other delicate flowers to the gift box, for example, carnation; berzelia lanuginose; hyacinth, etc. Various floral materials make the flower gift box more attractive. It is a nice gift to send to friends, wives or girlfriends.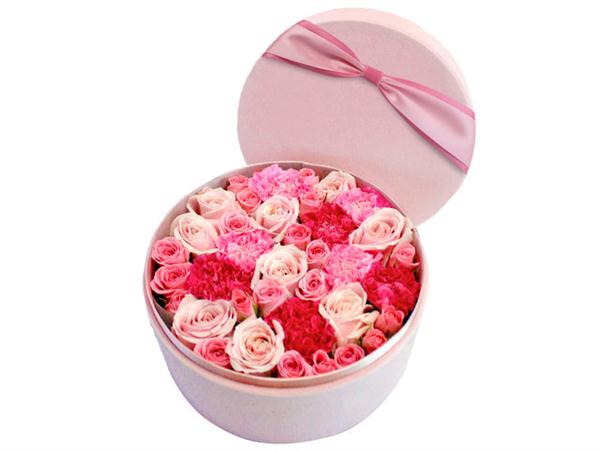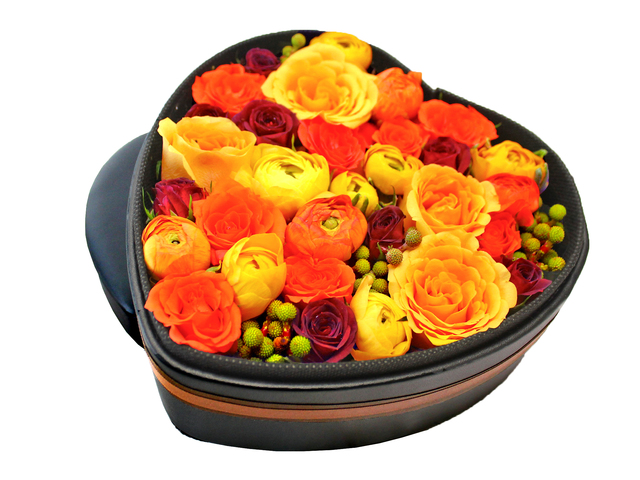 If you want to know more about different flower gifts, please visit Hong Kong Give Gift Boutique flower website.Fresh Flower Bouquets Catalog.
This is a Hong Kong GGB original '
Dedicate to her who loves you- Kenya Mini Rose
' blogpost.