Ahhhh summer, one of the very best seasons for extravagant and colourful flowers. What better way to decorate your home, yard, balcony, windowsill, summer wedding, office or desk than with seasonal summer flowers in bloom. Give Gift Boutique, Hong Kong's florist shop specialists, have pulled together some of the most vibrant seasonal summer flowers by their colours that are sure to suit any summer vibe, event, or mood.
Yellow - Sunflower
The sunny yellow sunflower; nothing quite exudes summer or the colour yellow the way a sunflower can. This large yellow flower is native to North America and blooms late in the summer. The sunflower lights up any flower bouquet or vase with it is large bloom and shape.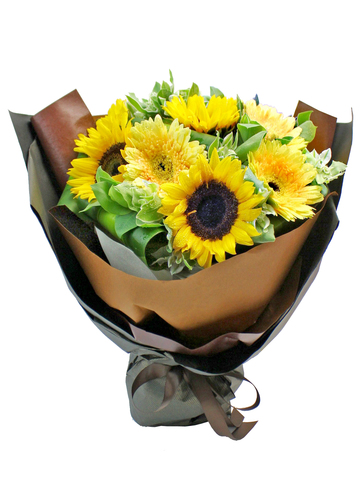 A sunny bouquet of yellow Gerber daisies and sunflowers.
Orange - Roses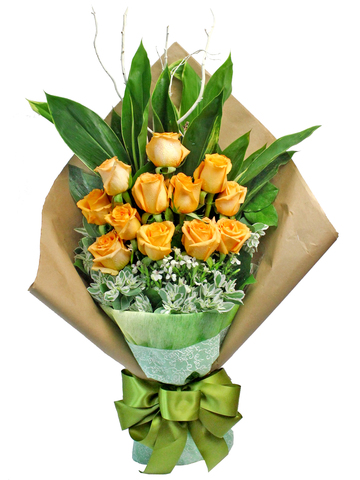 A dozen bright orange roses.
Roses are often planted in the spring and will begin to bloom in summer and into the fall. Often known for their red colour, they also come in a wide variety of beautiful colours, shades, and tones. One of the lesser known or appreciated rose colours is orange. The summery shade of an orange rose is reminiscent of sunsets, beaches, and cold citrusy summer beverages.
Related: Rose Guide: 10 Rose Colours and Their Meanings
Red - Gladiolus
A Chinese New Year inspired flower arrangement with red gladioli
Gladiolus is another gorgeous flower that blooms in the early summer. Like the rose, they can also come in a variety of colours but the stark red bloom is one of its most intense and brilliant of its colour varieties. Gladiolus' derive their name from the Latin word for sword due to their long stalks and sharp buds.
Green - Hydrangeas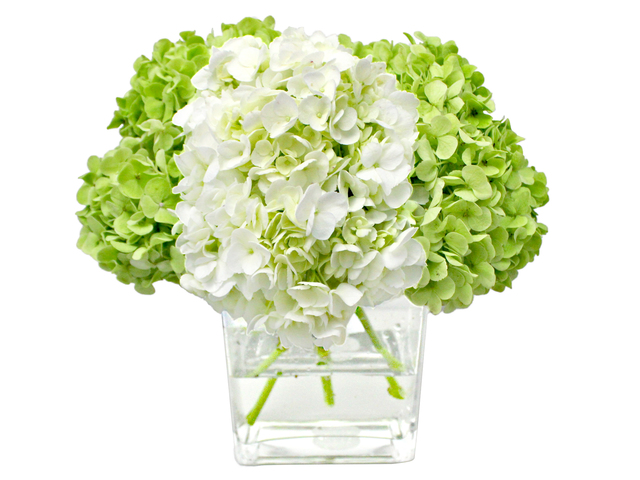 A vase of green and white hydrangeas.
One of the best things about summer is that if you look outside you'll endless amounts of green. Green grass, green trees, green leaves and more. Summer is the time of abundance and the large bloom of the hydrangea, especially the lush green ones, remind us of this, especially since hydrangeas grow best at the beginning of summer.
Pink – Daisies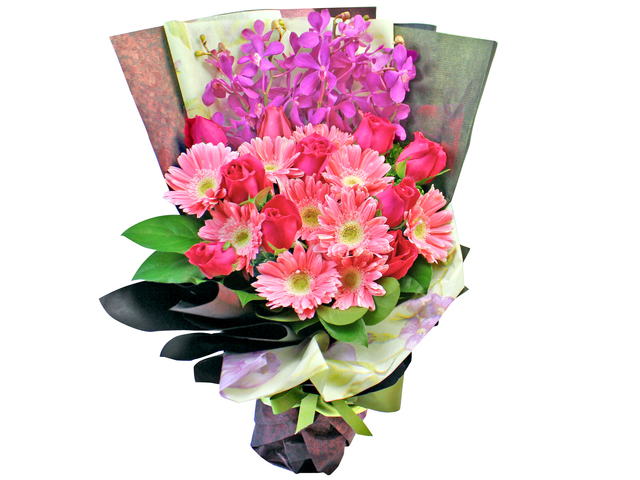 A very summery flower bouquet with pink Gerber daisies, red roses, purple mokora orchids and accompanying greens.
Daisies make up a large family of flowers, with many of them growing voraciously during the summer. Like the Shasta daisy and the daisy-like aster. Daisies often grow later in the summer with an array of colours but nothing pops quite like a pink daisy in summer. Daisies have a cheerful appearance and a way of standing out in a field or a flower bouquet making them the perfect summer flower for surprise flower deliveries.
White - Calla Lilies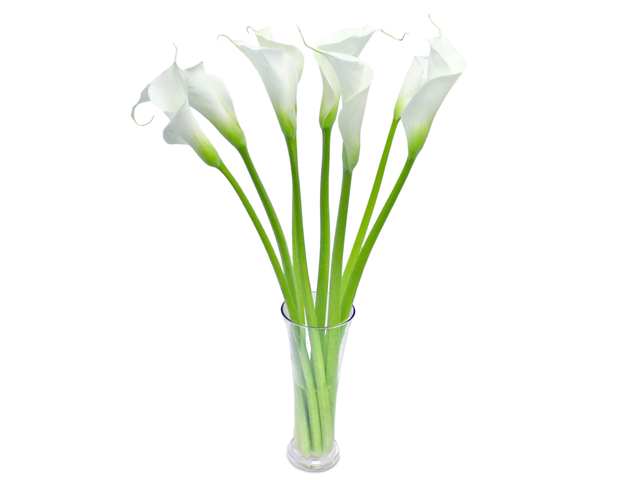 A simple and elegant vase of calla lilies.
Lilies are another summer flower staple as they grow right around the peak of summer time. Calla lilies however are unique, even within the exuberant array of other lily-flower types, due to their simple and cylindrical shape. The white calla lily embodies the elegance and simplicity of summer and look wonderful in summer wedding flower arrangements and flower bouquets.
Purple – Vanda Orchid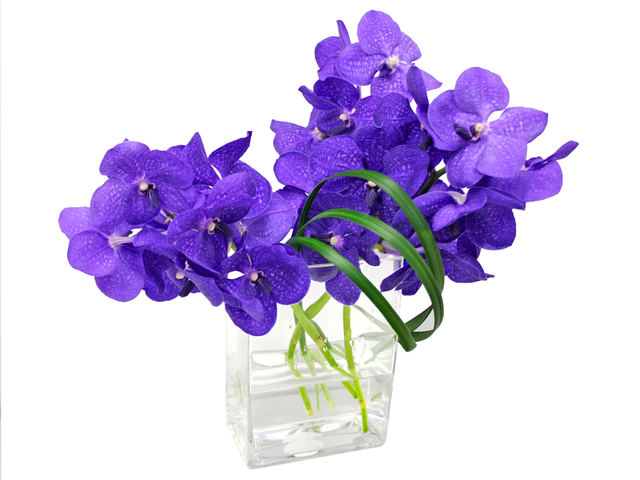 A vase of vibrant purple vanda orchids.
Orchids love the sun so it's not a surprise that they're summer flower. They're a native species in parts of tropical Asia and bloom from June to September. The Vanda orchid, or Singapore orchid, is known for its brilliant colours and has one of the most vibrant shades of purple in the natural world.
Blue – Delphinium
A bouquet of white and blue delphinium.
Delphiniums come in one of the most wonderous shades of blue and help to welcome in the summer season by blooming near its start. These perennials are native to the Northern Hemisphere as well as in the high mountains of Africa. Their long stalks and numerous blooms add a wonderful dynamic to summer wedding bouquets for that touch of something blue.
This is a Hong Kong GGB original '
Florist's Top Summer Flowers With Brilliant Colours
' blogpost.