Flowers can make anyone's day better, especially when they're fresh, colourful and carefully arranged by an expert florist. Flowers are suitable for literally any situation or environment. They can brighten a person's mood, add a touch of class and professionalism, show appreciation or bring a pop of colour and fun to any environment. Flower bouquets, flowers boxes, surprise delivery flowers, flowers in vases, I mean, who doesn't like flowers?! Flowers are the gift you just can't go wrong with. Here at Give Gift Boutique Hong Kong we have countless and imaginative ideas that will help you plan your next flower delivery.
Hospital
Hospitals in Hong Kong are notoriously busy and fast paced. Whether you know a hard working staff member or know someone who has been admitted into a hospital, flowers are an appropriate way to show someone that you're thinking about them, congratulate them, or to thank them for their hard work. Baskets and flower vases work best for deliveries as they can easily be adorned on a desk or night stand.
Get Well Flowers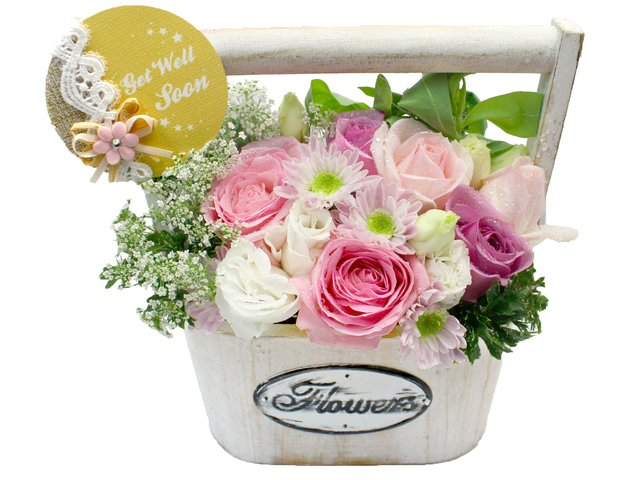 These pink and purple roses come with matching greens come in an adorable basket. This basket is an easy to move gift making it perfect for hospital side tables. Our baskets, hampers, and flowers can also come with additional card and balloon add-ons.
New Baby Flowers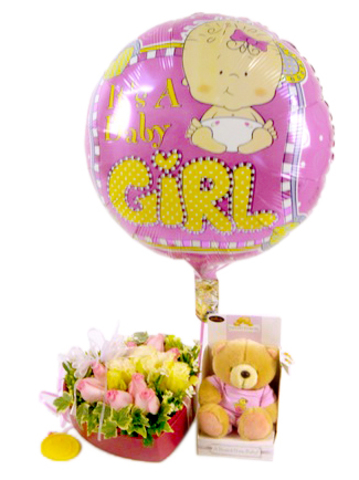 Compliment the new parent's pride and joy with this delightful heart-shaped flower bouquet. It also comes with Hallmark-brand teddy with matching gender or unisex balloon making it a perfect addition for a celebrated family photo.
Thank You Flowers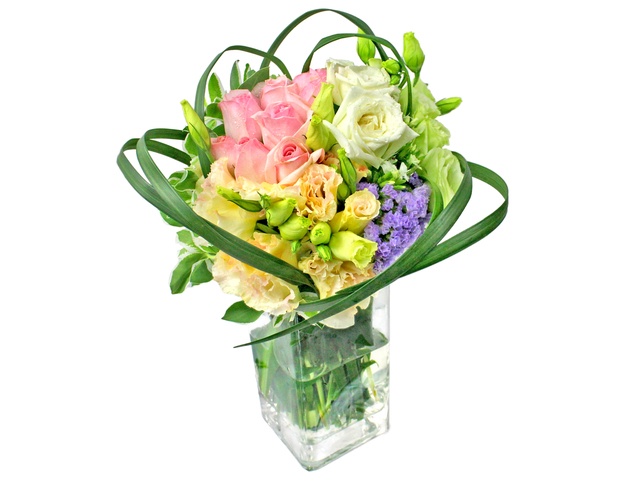 This flower vase comes with pink and whites roses, eustoma, and forget-me-nots to mark and take notice of an unforgettable hospital staff member who has made a difference.
Law Firm or Bank
A law firm or bank have a professional atmosphere so if you are going to send flowers to a person in this industry the flowers should also reflect that. Say a co-worker receives a new promotion, successfully cinches a new case or business opportunity, flowers are the perfect way to recognize their efforts.
Congratulatory Flowers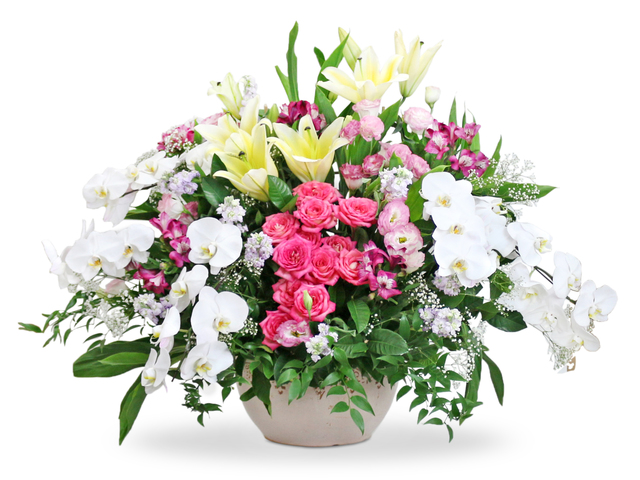 This large, bright and colourful arrangement of flowers is both beautiful and professional and a great way to congratulate a co-worker, new business partner or other celebratory business adventures.
Office
Many people, especially here in Hong Kong, work in some sort of office. This setting makes it easy to surprise someone on their birthday with flowers or to let that new romantic interest know that you're thinking about them. Flowers should be small enough to fit on a persons desk but vibrant enough to attract the attention of everyone at the office. Additionally, flowers can also be used to thank staff members, such as on Administrative Professional's Appreciation Day which lands on Wednesday on the last week of April every year.
Birthday Flowers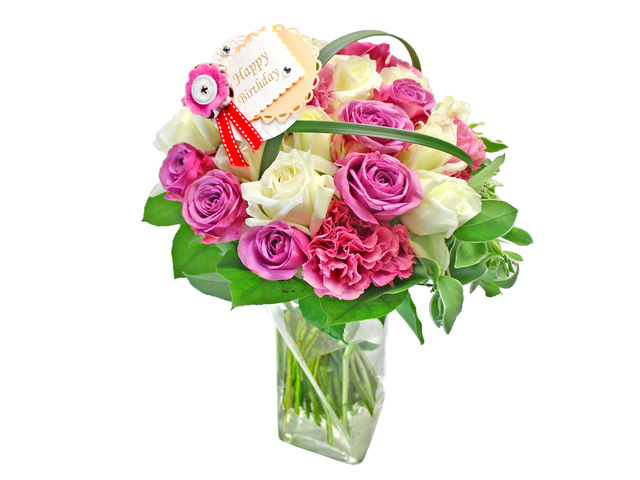 This cute and professional birthday vase bouquet comes with pink and white roses, eustoma, and matching greens making an appropriate gift for a co-worker, boss, or friend.
Romantic Flowers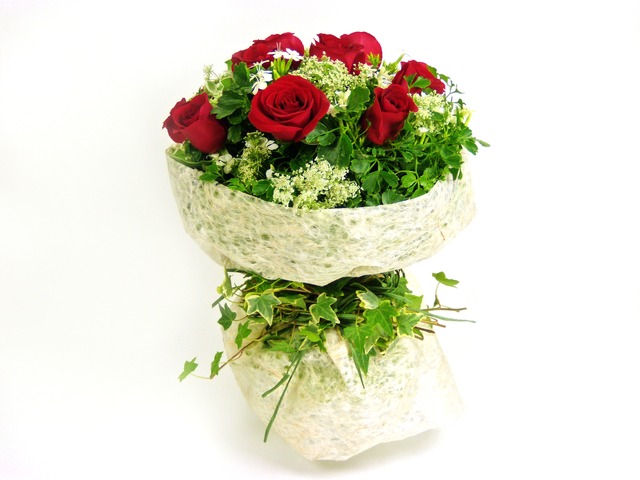 Woo and wow your loved one with the gorgeous bouquet of 12 red roses that can be upgraded to hold 18. Additional card messages can be attached to add that personal touch.
Administrative Professional's Appreciation Flowers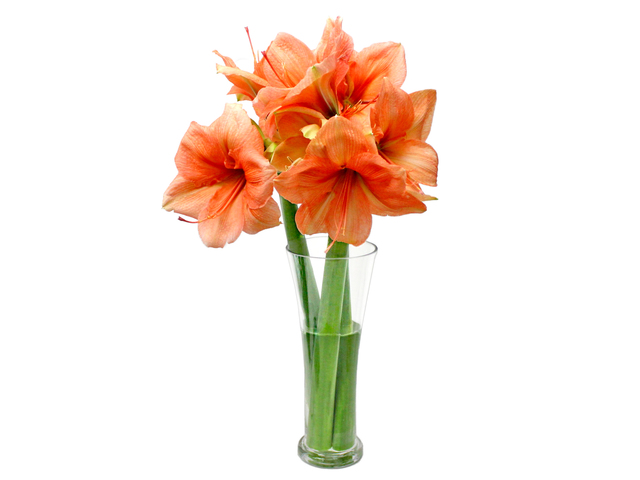 Show your secretary and administrative staff how much you appreciate them with this elegant vase of amaryllis. This small arrangement is beautiful enough to show deep appreciate but also economical enough that it can be purchased for numerous administrative staff members.
School
Schools are the perfect environment for flowers. Children love flowers and teachers do too! What better way to thank and show appreciation to your child's teacher than with flowers. You child may have many teachers and so its best to find something small and thought that you can give them personally or one bigger arrangement to thank all the staff members. Additionally, flowers are must for any new graduate! From Kindergarten to University graduations, flower arrangements make the perfect congratulatory gift for the happy grad.
Appreciation Flowers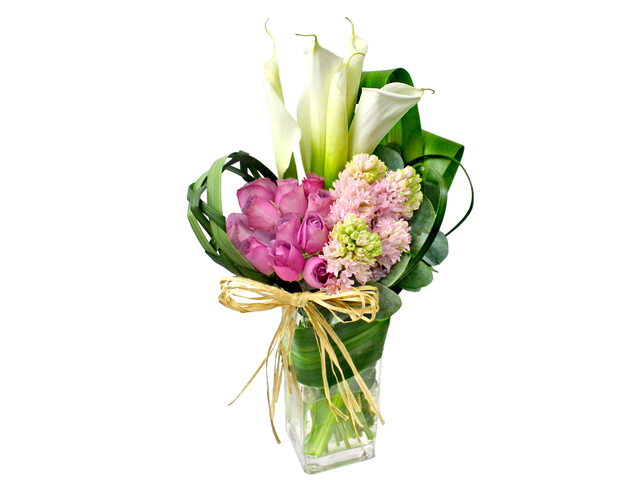 This vase of calla lilies, purple roses, and hyacirithus make a great gift to adorn a classroom or school reception area.
New Graduate Flowers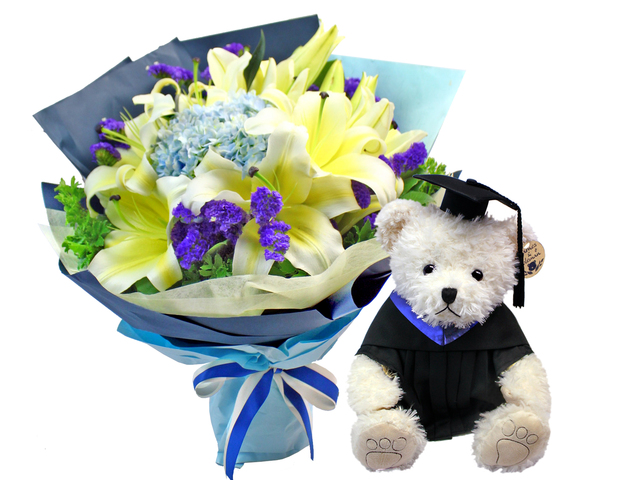 Graduation is an exciting and memorable time so be sure to commemorate the moment with this impressive arrangement of lilies, hydrangeas, myosotis sylvatica and matching teddy. It's also a perfect accompaniment to have for a graduation ceremony or photos.
Need a few more ideas? In a rush? No problem! Give Gift Boutique can help you find the perfect arrangement and have your flowers delivered with rush or next-day delivery.
This is a Hong Kong GGB original '
Flower Delivery for Every Occasion
' blogpost.