With the upcoming new year, it's a chance for many of us to set new goals, start anew, and look forward to another year. Flowers have long be associated with different celebratory events in our lives as they represent a sense of gratitude and renewal. What better way to welcome in a new year than with flower décor for your home and office. From fresh bright and popping colours to subtle and comforting flower tones, create your new year's ambiance, gift, or flower décor with Give Gift Boutique Hong Kong Florist.
Related: Winter Flowers to Warm the Home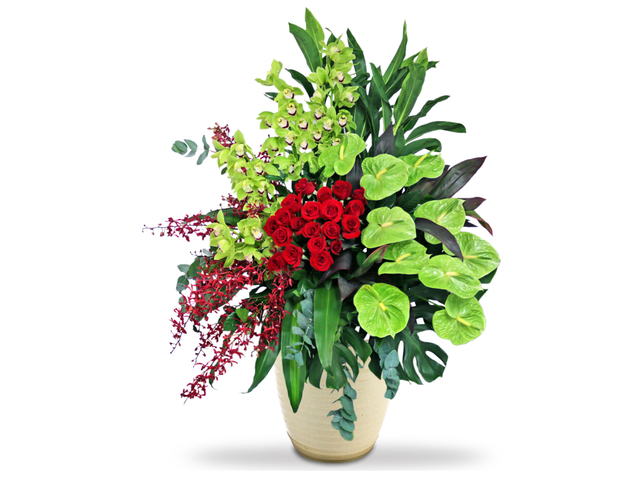 Opening a business in the new year? Then this flower arrangement is for you. This large flower vase comes with decorative green cymbidium, red roses, red orchid, green anthurium, and matching greens. This eye catching arrangement will bring success and attention to your new business for a prosperous new year.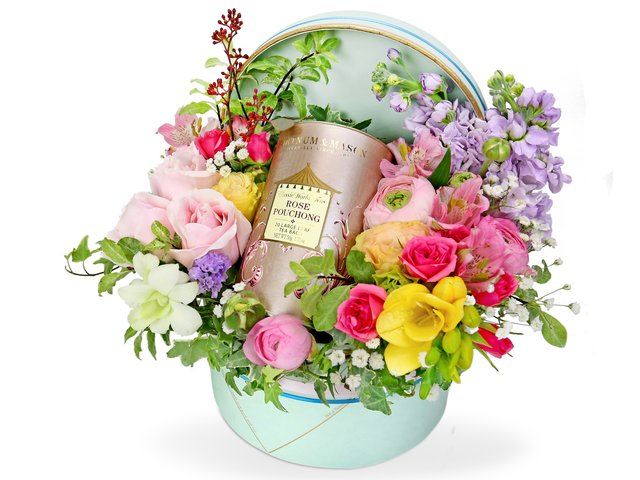 Forget the bubblies, this flower and tea arrangement has more than enough pop to get your new year started right. This colourful gift box comes with a Fortnum & Mason tea and tin that's wrapped around arrangement of complimentary flowers. Make someone's year by sending this flower and gift box directly to their door or office with Give Gift Boutique's delivery service.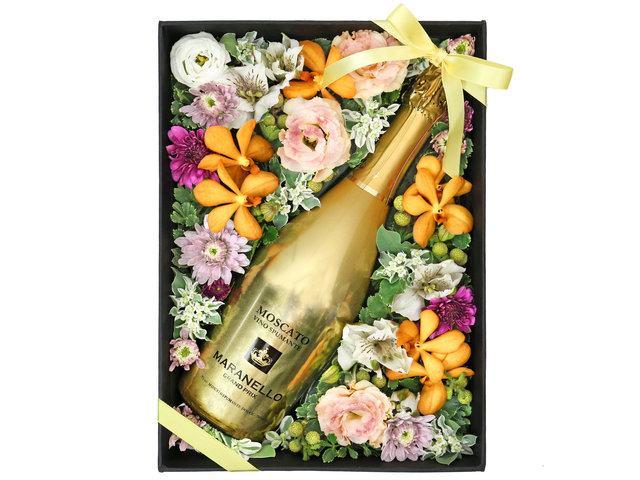 Sparking wine and flowers, if this isn't new years, then I don't know what is. Celebrate the new year with this stellar combination of Moscato and box of assorted flowers. It's a great gift to bring to a new year's dinner when you're not sure if you should bring wine or flowers (just bring both)!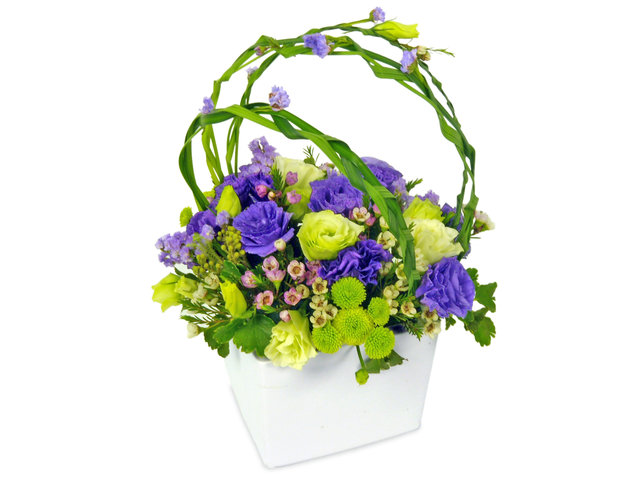 This quaint ceramic cube of flowers is a subtle way to add a touch of spring and life to your home for the new year. With a mix of Japanese and European design, the purple and green lisianthus add a touch of freshness and rejuvenation to any space.
Want to celebrate the new year with a bang? This is the flower arrangement you need. This inspiring arrangement is a great way to make space for the new year and new energies. From tall white orchids to deep blue hyacinths and pale roses this decorative flower arrangement will make a statement in any home or office.
Related: What are the Differences between Western New Year and Chinese New Year?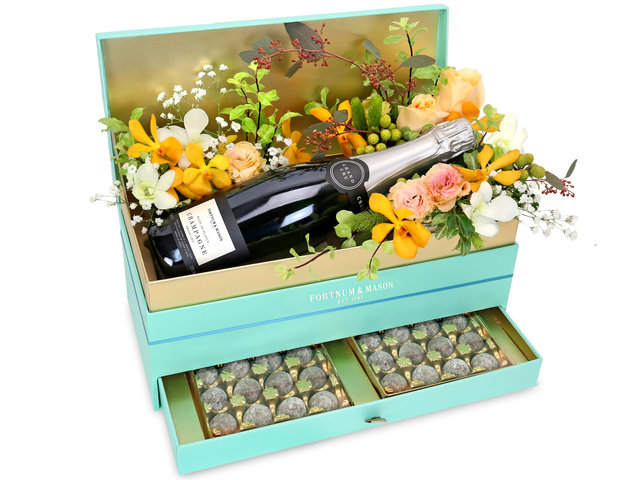 Whether it's a new year's dinner, date, or event, this gift and flower box combination is one you can't go wrong with. An exquisite bottle of champagne surrounded by vibrant flowers and greens which is then topped off with Fortnum & Mason chocolates. A gift of this quality is sure to bring good vibes to last all year.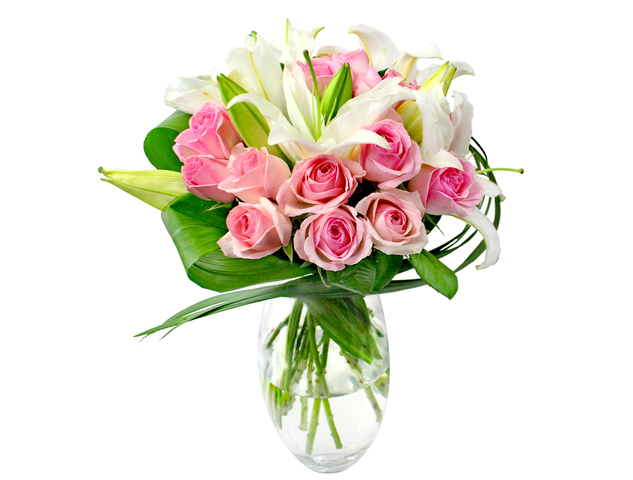 Simple, fresh, classic, and lovely, that's what this flower arrangement is all about and if that's your new year's vibe then waste no time adorning this arrangement in your home. Complete with pink roses and white Casablanca lilies in a clear decorative vase, this classic bouquet is one you're going to want to for yourself as you welcome in the new year.
Happy New Year from all of us Give Gift Boutique Hong Kong Gift Shop!
This is a Hong Kong GGB original '
Flowers to Welcome in the New Year
' blogpost.