Truffle is a fungus with special odor, which is rich in protein, contains various amino acids, vitamins and micronutrients, and has great nutritional and health value. Because truffles are extremely demanding on the growing environment, so the production is rare and they cannot be artificially cultivated which lead to the high price of truffle gifts. How to eat truffles? Although truffle itself has no special taste, they are characterized by their own rich scent which can stimulate the aroma of different ingredients and can greatly enrich the taste of fresh food. As a result, truffles are always served as side dishes. Truffles, together with caviar and foie gras, are regarded as "The Three Delicacies in The World."
Truffles are considered to be premium ingredients in cooking, among which French black truffles and Italian white truffles are best known. Italian white truffle is one of the most expensive truffles and is called "white gold". It is expensive and suitable as raw food. The French black truffle is named "black diamond", and the taste is not as strong as the white truffle. It's better to be peeled and sliced to add into the dish to add special aroma. If you don't want to waste the precious black truffles, you may use the removed skin of black truffle to make truffle olive oil.
Although truffles are expensive, with people's new gifting ideas and the modern technology of refining and extraction, truffle gifts are easier to be purchased from the gift shops. One of them is the trendy online gift shop Hong Kong Give Gift Boutique. You can find different truffle gift sets and beautiful truffle gift baskets online available for you, the foodies and the culinary experts.
The truffle set basket and Collitali truffle set have different packaging designs but with the same high-quality gifts to meet your various gift-giving needs. If you are interested to get one of these truffle gifts, please visit our GGB website to learn more about the diamonds in the kitchen.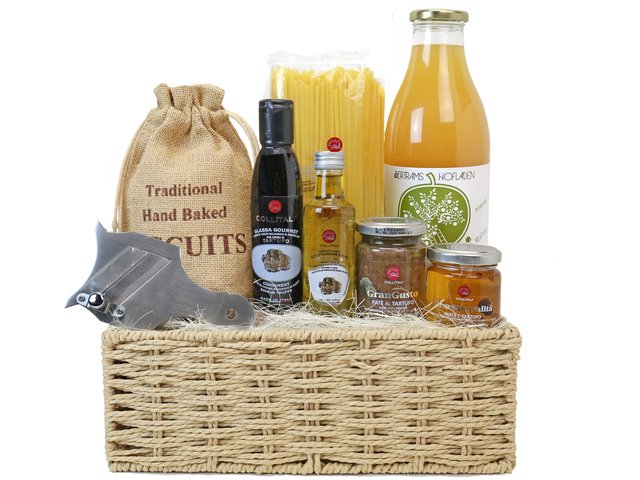 Collitali All Truffle Kit Hamper C1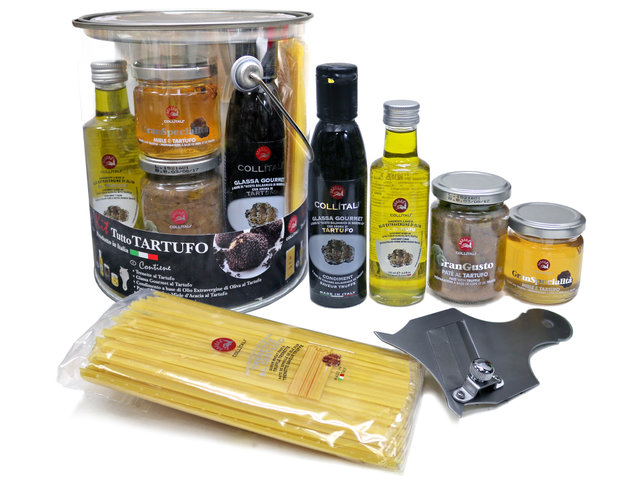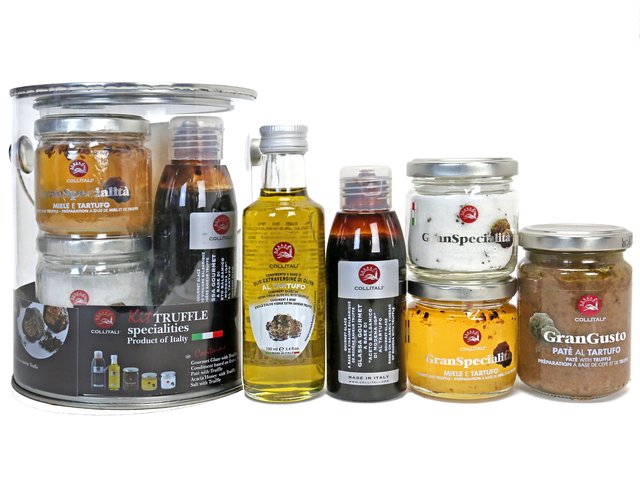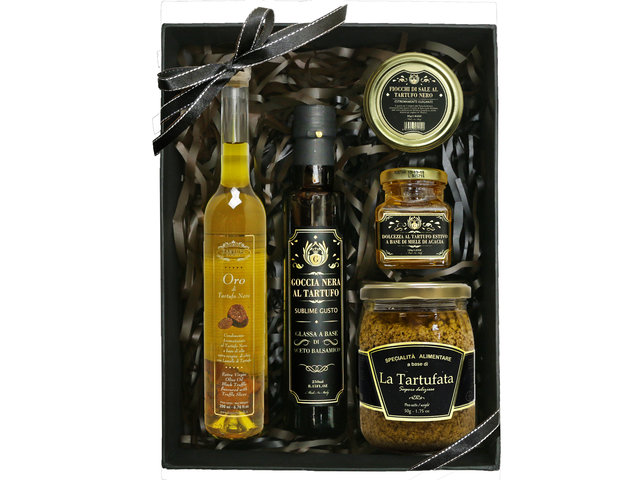 Truffles - Diamonds in the Kitchen
' blogpost.