When people talk about Christmas, the first thing appear in their mind must be the Father Christmas,Santa Claus!

When I was a child, I saw Father Christmas in green suit, but he disappeared gradually and most of them become in red instead. And we can't see the green one nowadays. Recently, I found that the Father Christmas in green should be the original one... Because in the western culture, men in green is the embodiment of nature gift, wearing a green suit and hat, giving people gifts in snows represents the western people who are looking forward to a good new life next year and feel grateful this year. Then the Coca-Cola Company decided to make a commercial advertisement for Christmas. In order to match the product, the cola, the designer changed the color of Father Christmas' green coat into red, that's how the man in red was born.

But when I think about the reason why Father Christmas is so popular is because he always gives gifts to people!
Wherever there are gifts, there is happiness. And the festival advocates people to exchange gifts and best wishes with friends or family.

How does X's mas come?
In Greek "Ch" is "χ", looks similar to "X" in English. So X'mas is the written abbreviation of Christmas.
The day before Christmas, 24th Dec is the Christmas EVE, and the day after Christmas, 26th Dec is called "Boxing Day".


Christmas is a very important festival like New Year in China. On that day, people will gather together with their family, but people in Hong Kong usually spend their day with friends or love ones in the cold night, Lively songs, fancy dinner, deliberate love-gift for your precious friends will bring a dash of romance to this festival.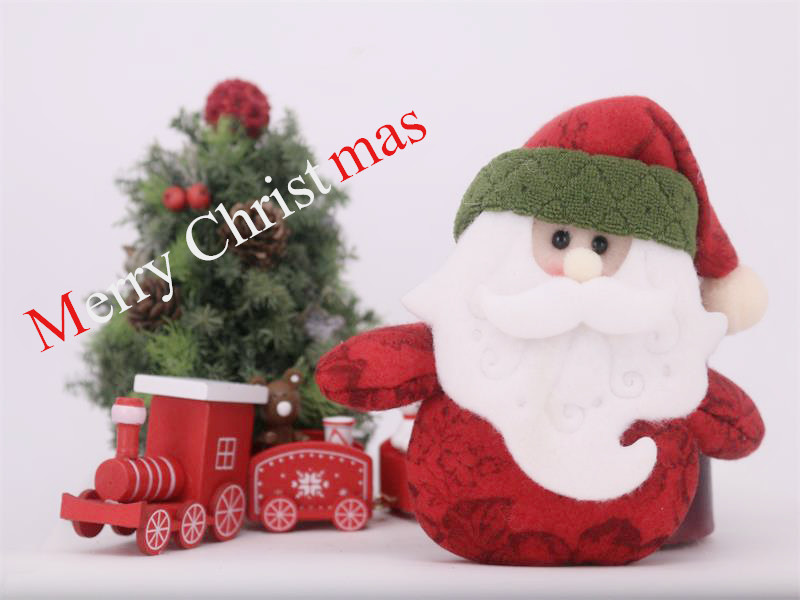 GiveGift Boutique meet you at Christmas.

The all new 2017 Christmas Gift Hampers has been released and accepting orders! 20 more new gifts will be released before the end of November. GGB delivered over 4000 Christmas presents with very positive feedbacks in 2016; we look forward to serving current and new customers alike. (Recommend ordering early, before bookings are full).


We have over hundreds of Christmas hampers with wine, food, snacks and premium preserved flower. They are very suitable for friends, family gathering and as gifts to business partners. Also, a special Christmas greeting card is attached to each hamper.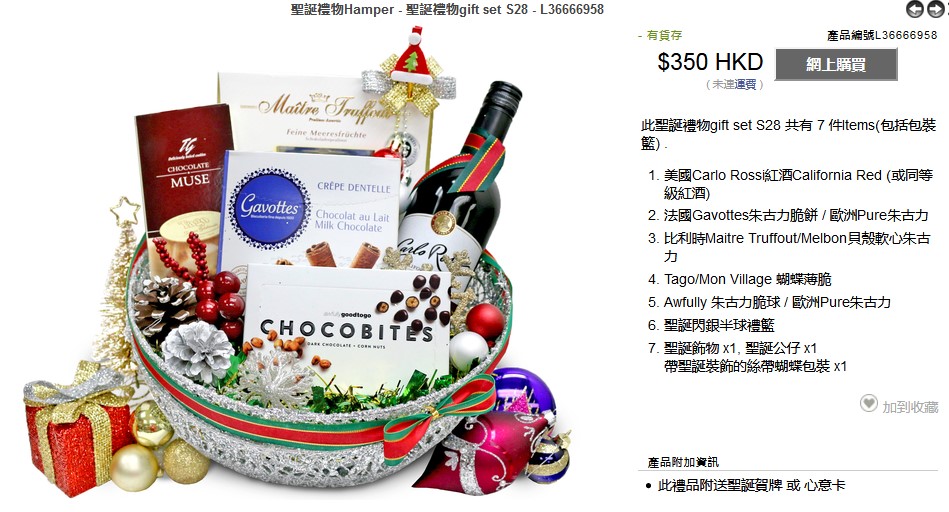 And we have mainland China and worldwide gift delivery services, allowing you to send the best eastern / western goods from HK to your clients and beloved ones around the world. Delivery fee $100 - $450HKD


Besides the wine and food hampers, the new Premium Preserved Flower gifts have been released too.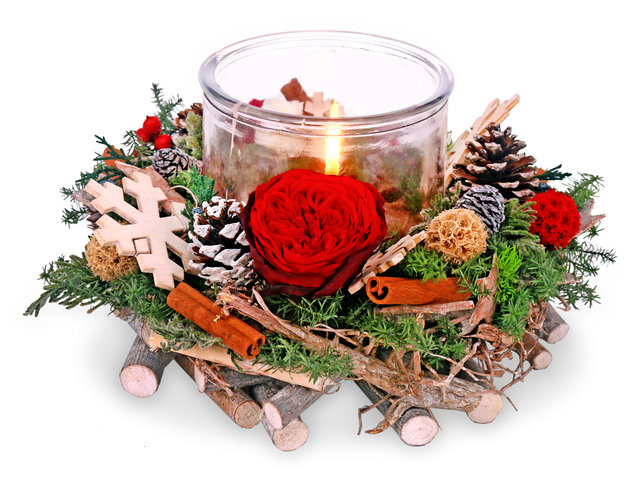 European style Christmas preserved flower wreath candleholder. Designed and made by our professional florist, this special candleholder with imported preserved flowers can be used for indoor decoration to add extra festive delight. The aromatic candle in the high quality glass holder is ready to light up your day with the warmest love.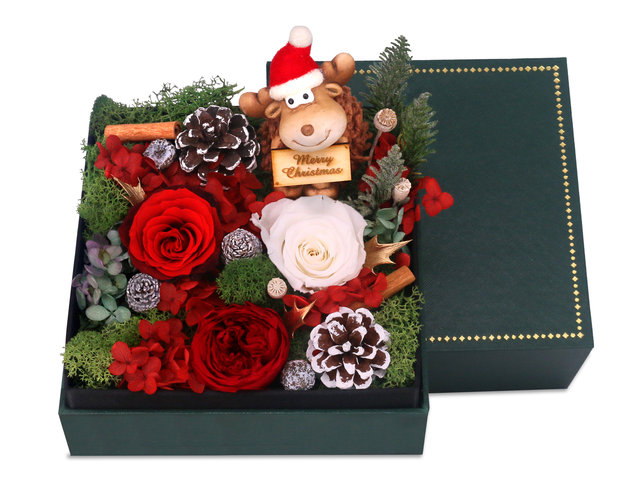 This unique preserved flower gift is full of Christmas delight. The ceramic Christmas deer holds the wooden greeting board saying Merry Christmas to everyone-a perfect gift for anyone who enjoys this festival.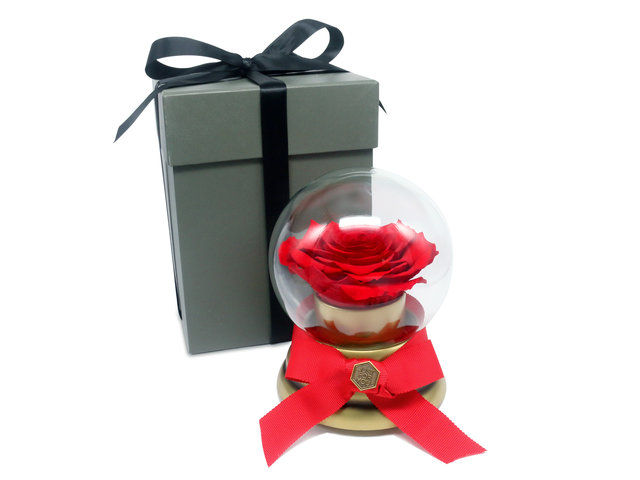 Professional florist handmade ball shape preserved flower music box. Classical piano Canon musical box with the 360 degree rotating Ecuador imported giant red rose, this is indeed the JUST FOR YOU preserved flower gift for your beloved ones. All the preserved flowers can last for one year or more depending on the preservation.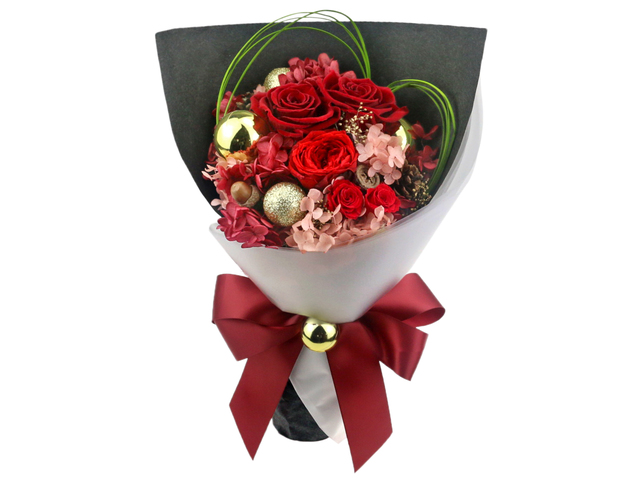 Rich red tones of roses with small delicate flowers to add the finishing touch for this festival bouquet to bring you joy and warmth in winter. The preserved flower materials including imported Ecuador roses, Japanese David Austin roses, Japanese small red roses, Japanese gradient pink Hydrangea,imported smoke bush, Eucalyptus nut and golden decorative ball.

More Xmas gift ideas from Give.Gift.Boutique
Pick up your favorite gifts for your friends to have a wonderful Christmas! Best wishes to everyone! ;)
This is a Hong Kong GGB original '
GiveGift Boutique meet you at Christmas
' blogpost.