Once again comes the annual graduation season, as usual, you might be invited to the commencements of friends or relatives. As a lovely friend or family member, we probably don't want to attend the graduation ceremony without bringing any graduation gifts. So what gifts should we prepare to express our best wishes? Give Gift Boutique flower shop can solve the problem for you.
As the master flower shop which has been operating for more than ten years, Give Gift Boutique florist is experienced in floral arrangements. You only need to visit our online shop and place a flower gift order, the graduation present will be delivered to universities and colleges. Besides advanced ordering, we also accept rush orders. If you place orders before 11am, we can deliver your order on the same day!
Many people would prefer bouquet of flowers as a graduation gift. Now we would like to recommend this bouquet for you: Graduation Flower Bouquet Sun Flower 2.Sun flower, the flower of light, means chasing the sun and symbolizes the life of health, happiness, energy and keeping positive and optimistic mind. Sending this flower bouquet to the graduates can express our warmest wishes. What's more, the price is reasonable, so it's the perfect gift for your classmates and friends.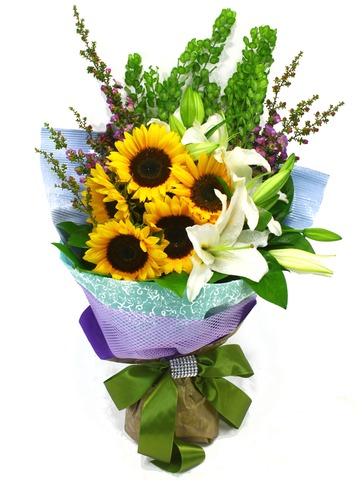 But if you want the graduation gifts with a longer shelf life, you could choose this refreshing preserved flower bouquet. It is made of real flowers with special processing methods and can last for 1 to 3 years depending on the storage condition. Therefore, it is more expensive than fresh flower bouquets.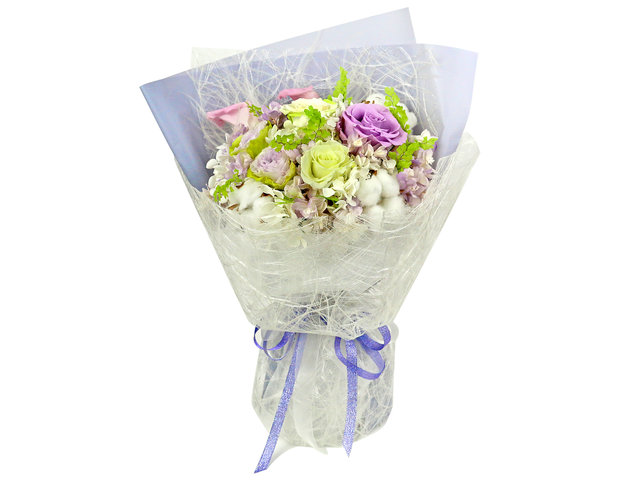 And if you want a special and unique graduation gift, you may consider this Barnes & Coleman Graduation Classic White Teddy Bear with embroidered letters.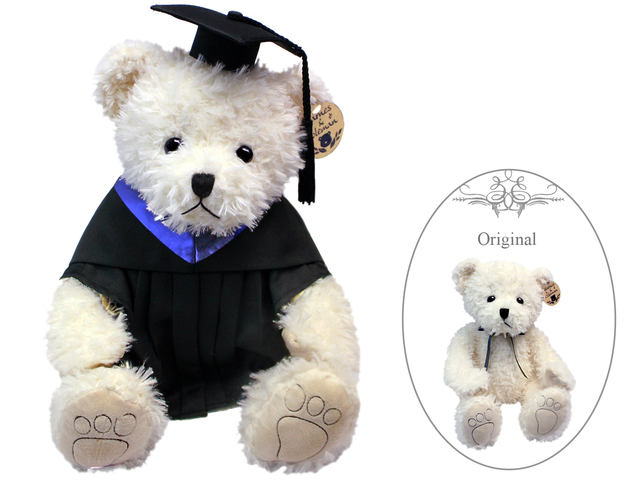 There are dozens of graduation bears for you to choose. You can not only add a rolled up graduation certificate to them, but also a graduation gown of different collar colors with personalized embroidery names, universities and graduation years can be added to the bears. Sending a unique and custom graduation gift is most special for boys and girls, moreover, it is affordable.
Do you have anything special in mind from the above graduation gifts? If so, please visit HK flowers shop-Give Gift Boutique and order your favorite graduation bouquet gifts.
This is a Hong Kong GGB original '
Graduation season, it's time to prepare a special graduation gift to your best friends.
' blogpost.