Every new born baby is precious in parents eyes and they will give the best to their babies. When your close friends or family members have their own babies, you will certainly want to send them your love and best wishes. But what gifts can express your love while useful to the baby/parents at the same time? Don't worry, Hong Kong's favorite gift shop Give. Gift. Boutique has something nice for you- the famous premium baby gift brand: Hallmark Babies from the United States.
Hallmark was founded in the United States in 1910, it aimed to develop creative and high quality gifts that will convey the message of caring and to add some fun to people's lives. Also, Hallmark hopes to build up a platform for communication with the gifts to express love and appreciation.
Since 2004, Hallmark has expanded its business to baby clothes and children clothes with the concept of "Care for him and give him the best". Hallmark babies provide high quality and comfortable infant clothes/baby clothes to parents, conveying the message of "Love, Care and Touch". This is also the message we want to convey for you when you send gifts from Give Gift Boutique. We recommend Baby Hampers 3A5 for you. This baby gift box is in wooden simplicity style containing various Hallmark Babies gifts like baby bodysuit, baby cap, baby mitt and baby bootee-a thoughtful and caring gift set to new born babies.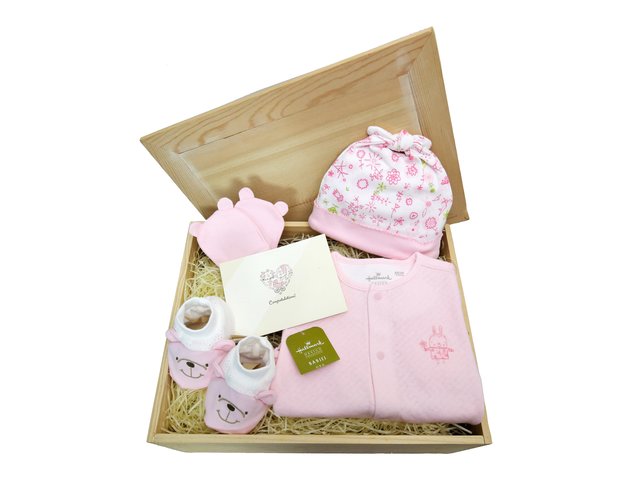 In addition to that, Give Gift Boutique gift shop has another premium baby gift hamper to recommend to you. This Hallmark Baby Deluxe Hamper 03 has a wide range of Hallmark Babies gift items with beautiful floral decorations, it is rich in color and makes the baby gift basket more joyful.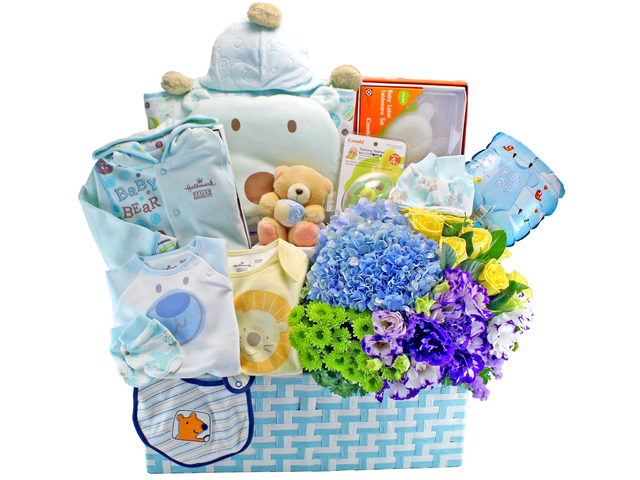 If you want to view more baby gift hampers, please visit the Give Gift Boutique Baby Essentials page.

This is a Hong Kong GGB original '
Hallmark Babies Gift Basket
' blogpost.