It's been said that hands are our second face when it comes to ageing. When people meet us, our face is the first thing that leaves them the impression. But when it comes to further communication between two people, shaking hands is an essential part in building the friendship. Therefore, we need to pay more attention to the care of our hands.
Hong Kong's favorite gift shop Give. Gift. Boutique releases a new collection of hand care gifts for our customers. We believe that there is always a suitable gift for you, your friends or your mother.
Skin Care & relax gift Set S7. This stylish gift with girly pink color is attractive to any ladies and gives the recipients endless joy. The pretty gift set includes L'occitane En Provence Pivoine Flora Hand Cream, Francfranc Colline Room Fragrance and a bunch of bouquet in a delicate gift box. It is not just a gift for skin care, but also an enjoyment of beauty.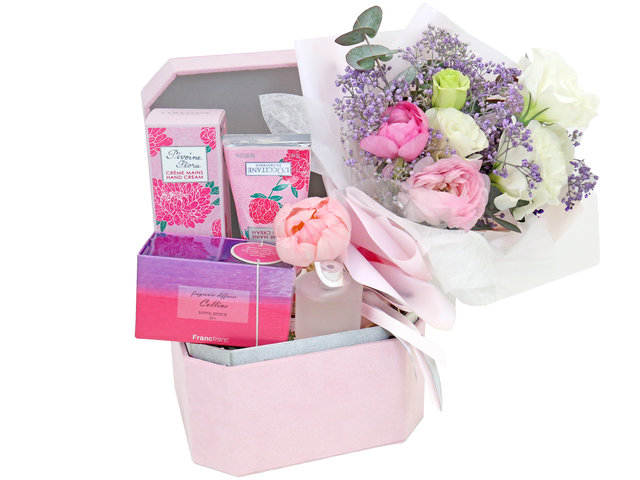 Combo gift set 0123A1. This unique floral gift box contains many pretty fresh flowers and 3 other gifts, they are: Spain Sangria Lolea Sparkling Wine, Godiva chocolate truffles/Pretzels and L'occitane En Provence Roses eb Reines Hand & Nail Cream. This combo gift set makes gifting as simple as you can imagine.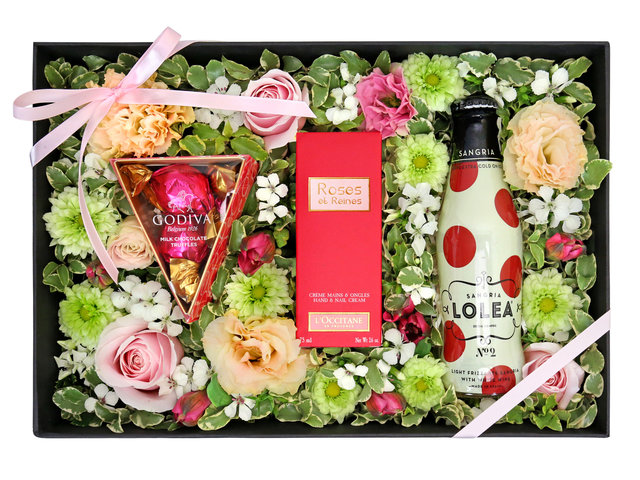 Give Gift Boutique has plenty of skin care/hand care gift sets as add-on items for you to add to the flower baskets, gourmet food gift hampers or relaxation gift sets, which makes your gifts more special to the specific gift receivers. For more details, please visit our website and place your order, we will contact you as soon as possible.
This is a Hong Kong GGB original '
Hold your hands with love
' blogpost.