Most of the large flower baskets we normally see on the street are colorful, but they lack a sense of fashion and style. As good friends, we do have many chances to send flower basket gifts to others in our daily lives, such as a friend's new shop grand opening or another friend's performance. Different from other flower shops which sell only traditional Chinese flower baskets, HK Give Gift Boutique has exclusive design flower baskets for various occasions; these include the French style, English style, Italian style and Japanese style gift baskets.
Part Ⅰ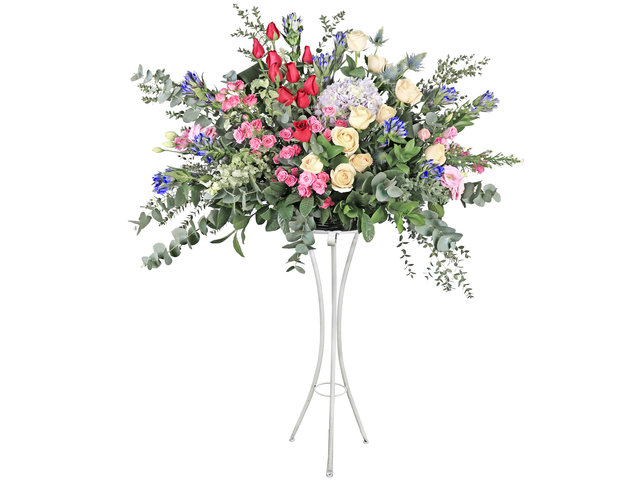 This flower stand is made of
Deep pink rose
Small pink rose
Hydrangea
Matching greens
The entire French style florist stand GB15 feels like a standing flower bouquet,
Different from the ordinary wooden tripod, this white base showcases more romantic French style.
PartⅡ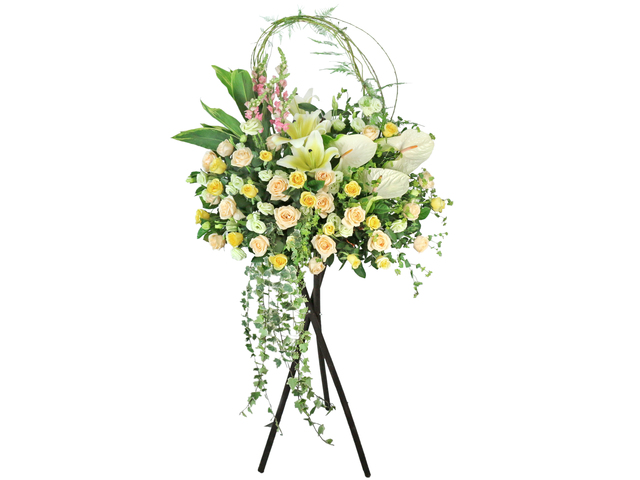 This opening florist Basket ET18 is made of:
White/Green Anthurium
Pink Stock
Champagne rose
Yellow rose
Yellow lilies
Matching greens
The perfect match of the variety of fresh flowers makes you feel that you are in a labyrinth flower garden in an English manor.
PartⅢ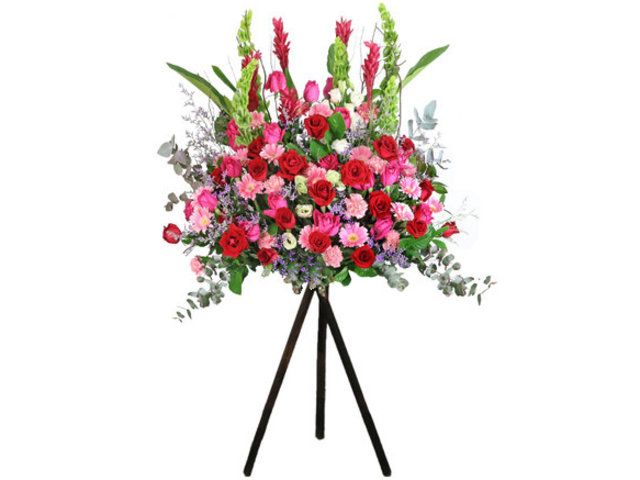 This Italy florist arrangement is made of
Deep Pink Rose
Pink Carnation
Gerbera
Eustoma
Matching greens
Compared to the French and English flower baskets, this Italian flower basket adds a touch of Italian style enthusiasm.
Part Ⅳ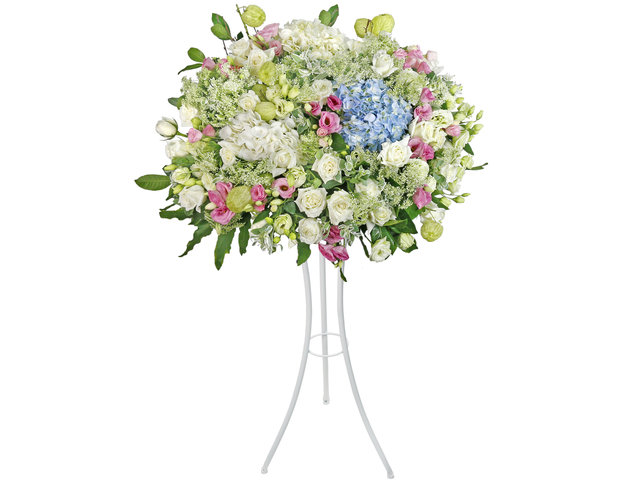 Designed by experienced florists, this grand opening Japan style florist stand AB23 is made of:
White & Blue Hydrangea
Ammi majus
Green Eustoma
White rose
Green Gomphocarpus
Small branches
Matching greens
It is not only suitable for giving gifts, but also for interior decoration.
The minimalist tone expresses a quiet and elegant feeling.
We have introduced to you our four unique flower basket gifts from GGB, but if you want to know more information about sending gift baskets, please visit GGB florist Grand Opening / Congratulatory Flower Stands website page.
This is a Hong Kong GGB original '
French Style| English Style | Italian Style| Japan Style| The Stylish Grand Opening Congratulatory Flower Baskets
' blogpost.