During Mid-Autumn Festival season, grapefruits and star fruits are popular seasonal fruits to celebrate the holiday; on the other hand, more and more people tend to purchase Japanese imported fruits instead. Why are these Japanese fruits loved by so many people? What's so special about them? Give Gift Boutique flower shop will introduce three of the most popular imported fruits for you.
Japanese Peaches
The Japanese peach season is at its peak from mid-July. Due to its unique geographical environment of big temperature difference and sufficient sunshine, Japanese peaches have an ideal environment for the growth. Therefore, the peaches produced in Japan are juicy and have firm flesh. The Brix value for each peach is around 12-14 degree with tender texture and sweet flavor.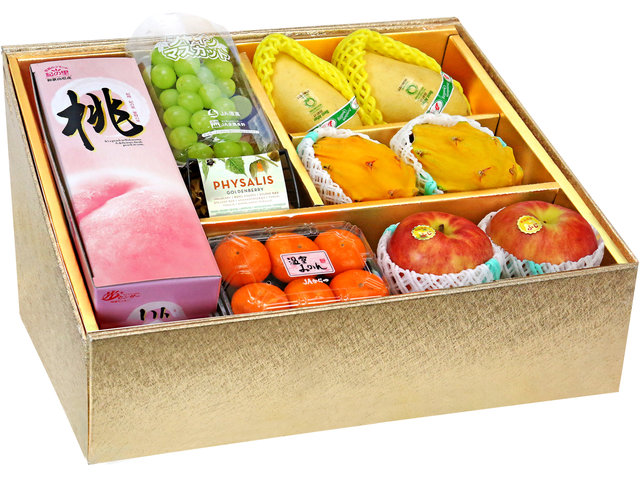 Mid Autumn Panorama Fruits Gift Box M38, including a gift box of Japanese peaches and other imported fruits sold at an affordable price. It's a perfect MAF gift to send to your friends and families.
Japanese Kyoho Grapes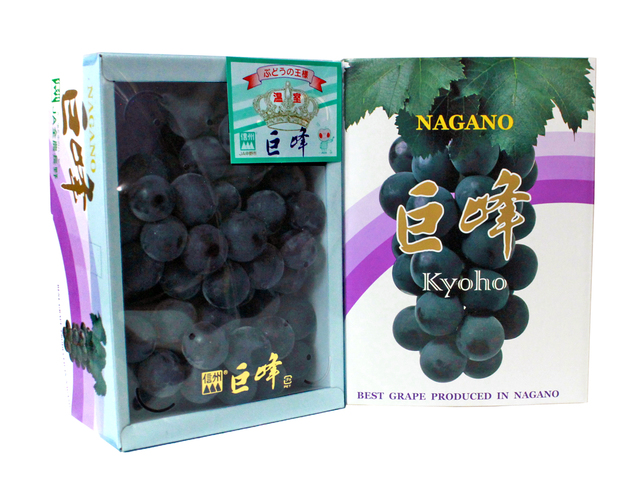 Each year from late August to Mid-September is the best time for the growth of high quality grapes, especially for Japanese Kyoho grapes. During this season with longer daylight length, the Kyoho grapes are able to absorb enough sunlight and accumulate high volume of sugar. The darker the grapes, the sweeter the taste. Moreover, its pulp is plumper than red grapes. After peeling off the outer skin, we could smell strong aroma of wine, together with the sweet fragrance of the grape and unique texture, it is the perfection combination for you to enjoy.
Japanese Shine Grape and Japanese Shine Muscat Grape
In recent years, Japanese Shine Grape is getting more and more popular among people in Hong Kong. Comparing with the common green grapes, the light green Japanese Shine Grape is mellower and looks more like a ball, its sweetness level is around 18 degrees. In addition, if you eat the sweet flesh with the crispy skin, you don't taste bitterness, rather, you taste light floral fragrance.
If Japanese Shine Grape is called aristocrat, then Japanese Shine Muscat Grape can be the prince. Why? Because of its difficult planting method, low productivity and high price. For each tree, farmers will only keep the best bunch of grapes from every vine and remove other low quality ones. In this case, the best bunch of grapes can absorb the most nutrition from the vine. Other than that, farmers use the method of sampling inspection from time to time to check the sweetness of the grapes, and only those reach the sweet standard will be picked. Thus, Japanese Shine Muscat Grapes are sweeter in flavor and brighter in color than Japanese Shine Grapes and Japanese Kyoho grapes.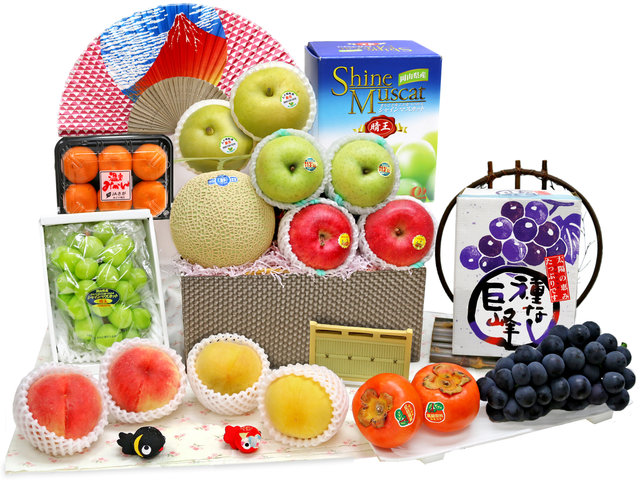 If you want to try these three kinds of fruits altogether at one time, Japanese deluxe mid autumn fruit basket Z11 can meet your requirement and there are various choices of hampers with beautiful packages too. Mid-Autumn Festival is coming, you only need to order Mid-Autumn festival fruit hampers from Give Gift Boutique online flower shop and we will deliver to your doorstep. Order now with your friends and families to enjoy mid autumn moon cakes and fruit baskets together.
This is a Hong Kong GGB original '
Mid-Autumn fruit baskets--the most popular imported fruit hamper recommendation.
' blogpost.