It is said that honey is beneficial to our health because it contains nutrients and is rich in antioxidants; it is also delicious with natural sweet taste. Therefore, honey is popular not only in Hong Kong but also around the world. Generally speaking, the traditional bee farms are far away from cities and people, but in 1999, a company in London made a change and brought the beekeeping business back to the city. That's how the London Honey Company was born.
When I first saw this box of London Honeycomb, I was attracted by its nice packaging. When I opened the box, a bigger surprise was awaiting me- a whole pure honeycomb. This is the first honeycomb in its most natural state I have ever seen.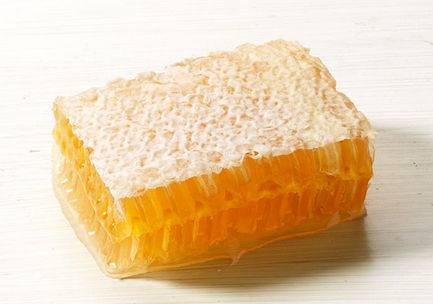 This pure raw honey comes straight from the beehives on London rooftops and in wild urban corners; with the crystal clear syrups covered on top of it, you can taste the even more delicious honeycomb.
The orange packaging one is the honeycomb with citrus notes; and the blue packaging one is the British summer honeycomb from summer flora. They are both nicely packed and delicious- a premium sweet gift to your beloved ones.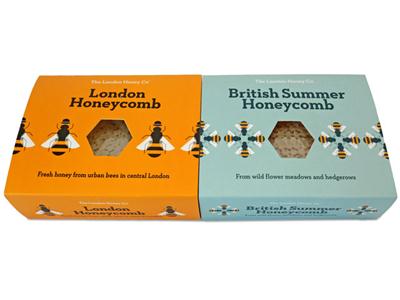 The natural pure honey was introduced from the wild flower ranch in the Salisbury plain into London city. Each box of honeycomb is hand cut to order and the whole honeycomb can be eaten.
The flavor and texture of pure honeycomb are different from the normal honey syrups we have. If you take a piece of beeswax and eat together with the honey, you will feel the interesting taste of the sweet mixture of silky honey and chewy beeswax. The pure honeycomb is not as sweet as the common honey with strong flora aroma, so the whole comb can be eaten all alone without feeling too sweet.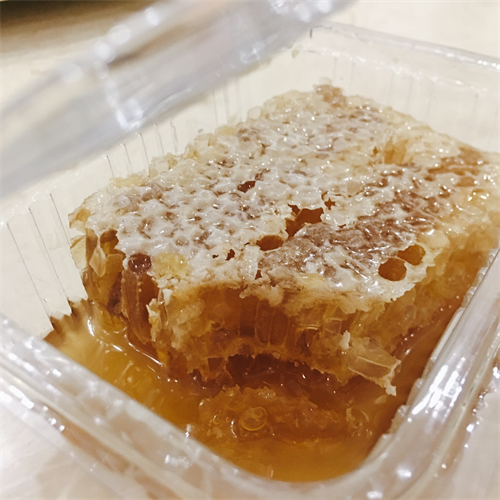 This kind of sweetness reminds me of Winnie the Pooh honey pot. The honeycomb is tasty on bread or biscuit, especially refreshing for summer.
Hong Kong Give Gift Boutique florist & gift shop imported this pure and natural honeycomb gift directly from London. This healthy gift can combine with other dietary supplement gifts, fruit baskets and flower bouquets to create a unique healthy gift. It is suitable for any gift recipients as healthy food gift basket or get-well-soon gifts.
Orders can be placed directly from the Internet, online payment is quick and easy, special delivery within 12 hours.
This is a Hong Kong GGB original '
A bite of honey that comes from London
' blogpost.