From birthdays, weddings, graduations, or just because you've got a craving for a sweet treat, there are more than enough scrumptious choices to choose from when it comes to cake, chocolates, pastries, and desserts here in Hong Kong. If you're having trouble choosing, Give Gift Boutique Hong Kong has rounded up some of the most popular places to get your sweet tooth fix. What's more? Gift Give Boutique Hong Kong Florist has a great selection of these brands that you can order or add-on to your next delivery right now.
Hotel Peninsula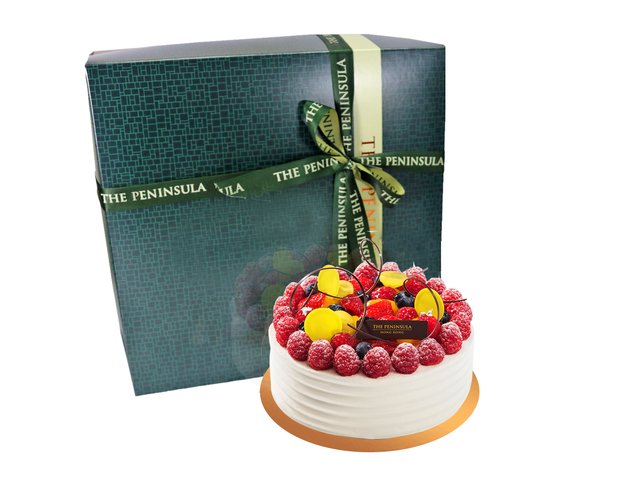 The Peninsula Hotel has had a presence in Hong Kong since 1928. The legendary hotel takes its expertise to its Peninsula Boutique where it specialises in making gourmet cakes, chocolates, and pastries in both Western and Chinese styles. Takes this delectable sponge cake, made with freshly whipped cream and seasonal fruits.
MAISON XXII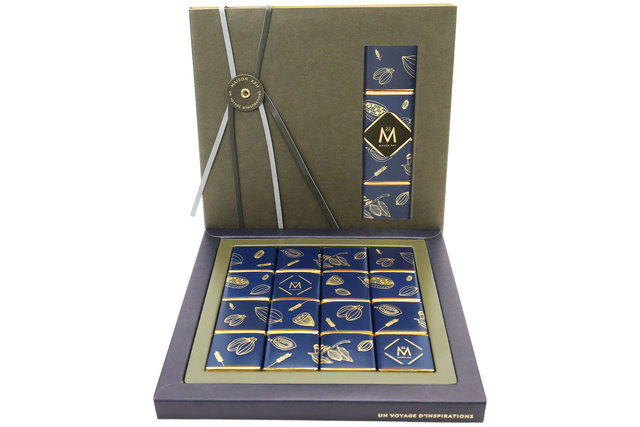 Following in a European tradition, MAISON XXII creates exceptional chocolates and confectionary right here in Hong Kong. This assorted 12-piece box of chocolates is the perfect sampler of MAISON XXII's work and can be added on to any order placed with Give Gift Boutique Hong Kong.
Cova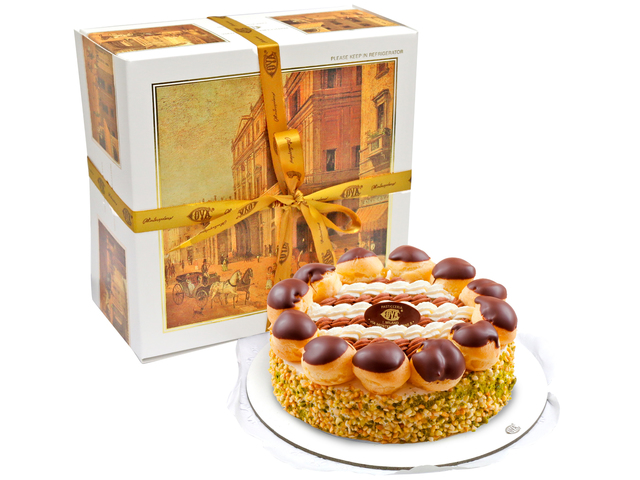 Originating in Italy in 1817, Cova inaugurated its first shop in Hong Kong in 1993. Cova Pasticceria specialises in the art Italian cakes and pastries. This exceptional looking (and tasting) chocolate sponge cake comes with pastry cream and is decorated with Cova's creampuffs.
agnes b.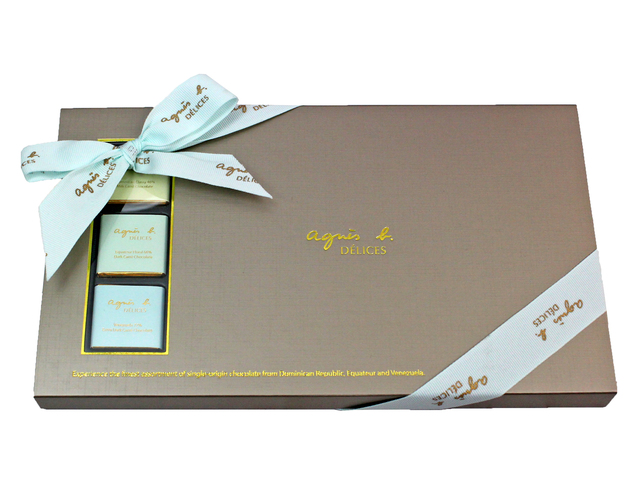 Agnes b. cakes and pastries is an international chain inspired by the clothing designer. Agnes expanded into cakes and cafes from fashion, as a few of her passions in life are coffee, flowers, and chocolate. A master chocolatier selects the best cocoa to create some of the best French chocolates. This assorted box of chocolates from agnes b. showcases their specialty and expertise. Add this box to your next flower delivery to add that extra wow-factor to your gift.
Saint Honore Cake Shop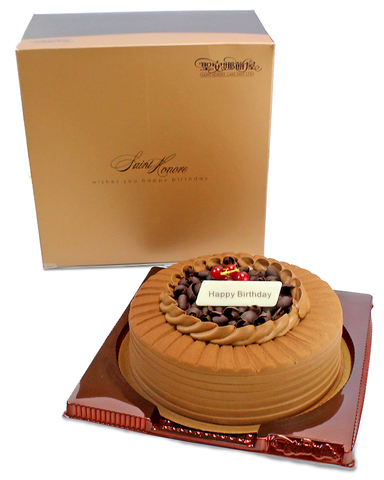 Saint Honore is a cake chain that first opened in Hong Kong in 1972 and have long established themselves as exceptional bakery chain with a wide-variety of delicious cakes to choose from no matter what the occasion. This Belgium chocolate banana cake is a great selection for a birthday and can be ordered and delivered to your door with Give Gift Boutique Hong Kong.
Patisserie Tony Wong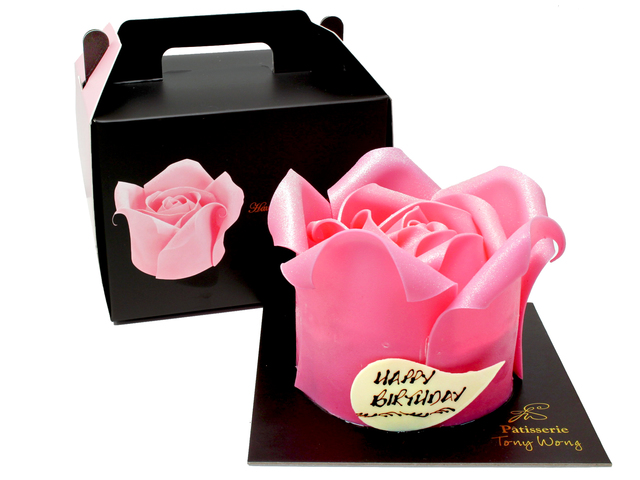 Tony Wong Patisserie is a multiple award-winning pastry and cake shop that specialises in unique, creative, and delicious creations. Take this remarkable rose-shaped, vanilla sponge cake that's made with white chocolate petals, raspberry mousse, strawberry cream, and an almond crust. Perfect for a birthday or romantic endeavour, order yours today from Give Gift Boutique Hong Kong.
Royal Plaza Hotel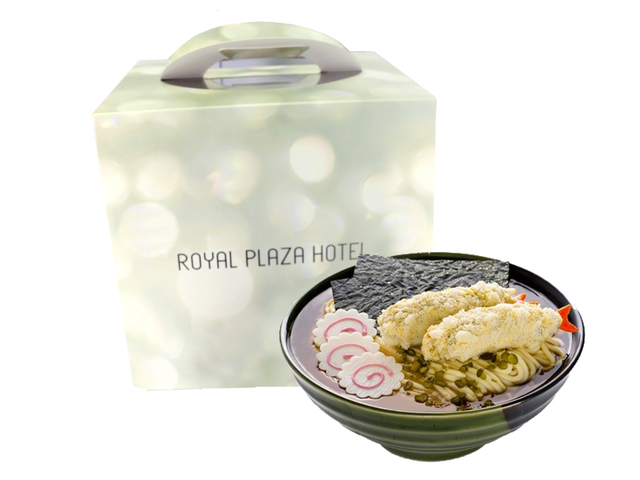 The Royal Plaza Hotel has a wonderful cake shop full of some award-winning and exceptionally artistic and aesthetically-pleasing cakes, especially cakes that resemble other dishes of food. Is it a bowl of ramen? Nope, it's a mango custard cake with hazelnut chocolate tempura on top! It almost looks too good to eat…. Almost.
Arome Bakery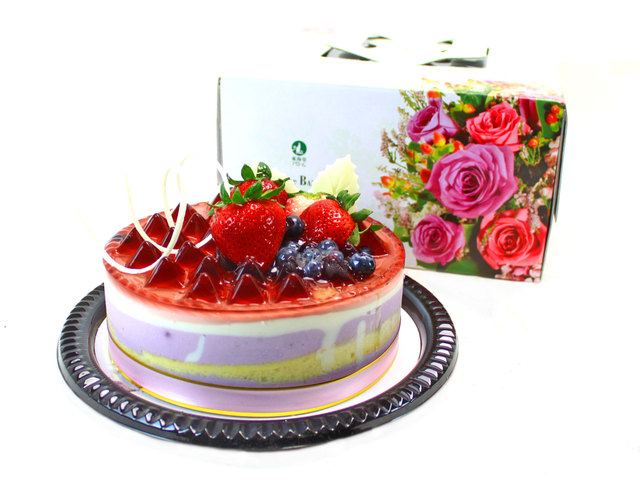 Arome Bakery is a Japanese-style cake chain that was founded in the 1980s that focuses on affordable as well as luxurious cakes and desserts. This blueberry cheese mousse cake from Arome Bakery also is also prepared with sponge cake and is topped with fresh fruit toppings. Treat yourself or a friend to this delicious cake with delivery from Give Gift Boutique Hong Kong Flower Shop.
This is a Hong Kong GGB original '
Luxury Chocolate and Cake Companies in Hong Kong
' blogpost.