Childbirth is absolutely a heart-stirring thing for your family or friends. Because it doesn't only mean a new life comes, but also means a new identity for us which makes us feel deeply touched. For a family, the baby has become the most beloved one and the source of happiness. Relatives and friends give their best wishes and gifts to one another. GiveGift boutique has released the Newborn Baby Gift Sets. With our many years of experience and ideas of newborn baby gifts and baby shower gifts, we provide professional and high quality newborn gifts for all mothers and newborn babies.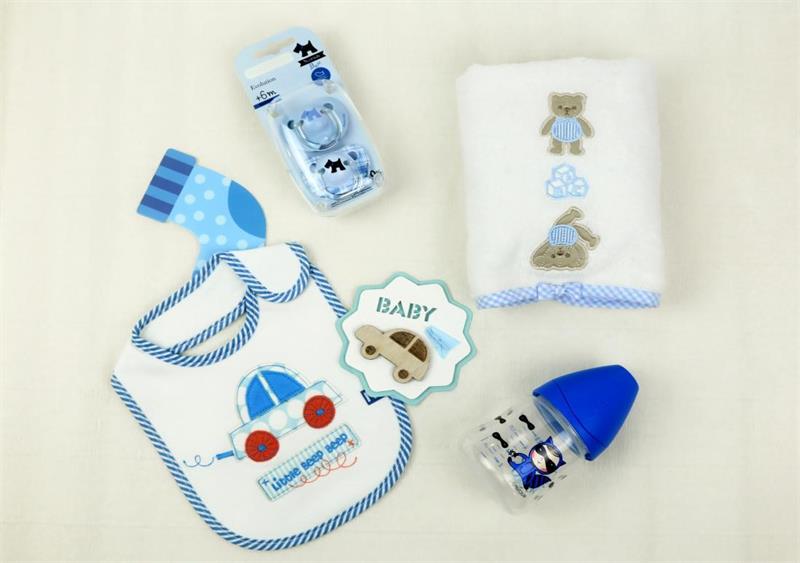 As the first newborn gift for baby and mother, GGB newborn baby hampers are composed of consumables and reusable items, with various ratios and designs. Consumables would include diapers, wipes. Baby reusable items include clothing, milk bottles, carry bags and toys. Mothers are the greatest and the most hard-working women, so GGB also has the health supplement items for gift for new moms after birth.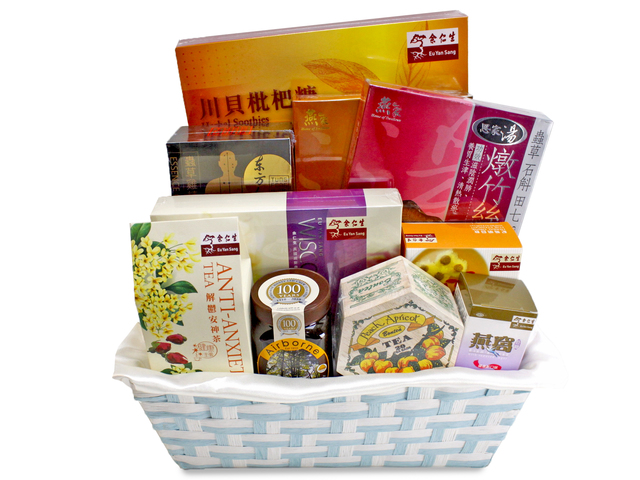 The current series uses all brand-name gifts such as Hallmark babies, Gap babies, Nicholas and Bear, Combi, Chicco, Mothercare, Sebamed, Pigeon, Pampers, Disney Baby. Other than baby gifts on this page, fruit baskets and flower bouquets or flower in vase are also popular gifts to celebrate new born. For the packing, if it is an infant baby boy gift wicker basket we would use light blue for the wrapping, and we use pink for the theme in an infant baby girl gift. The congratulation blessing message for a new born baby is "Congratulations on your new born boy/girl" "Wish the family and the baby healthy and all the best".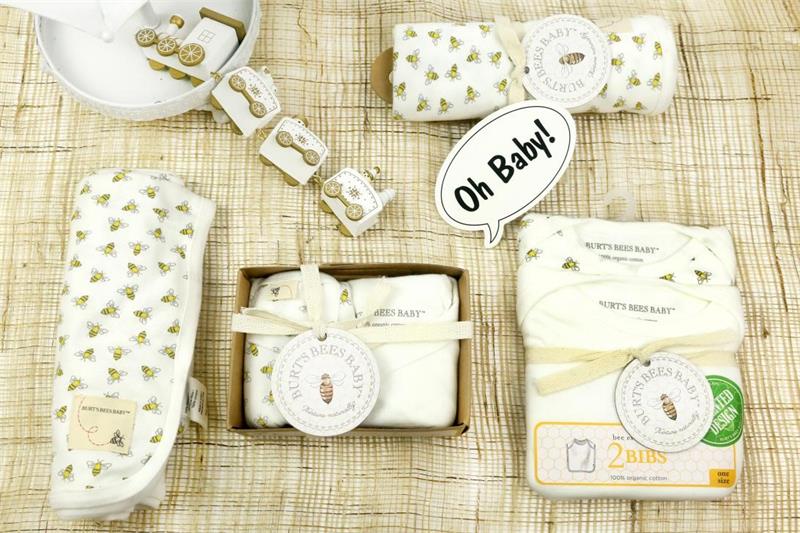 The Hong Kong Give Gift Boutique gift shop has many new born baby gift baskets and baby flower baskets which is perfect for new parents and are able to be delivered to nursery at any Hong Kong hospitals, offices and homes. Sending gifts to new born baby mum is thoughtful and practical. For those who plan to visit the new baby boy or girl with a gift, we can deliver the gift to the lobby of the hospital or a convenient place so you can personally bring the baby gift set to your dear ones.





Here's some information about the main hospitals in Hong Kong:

Matilda International Hospital
Address: 41 Mount Kellett Road, The Peak, Hong Kong
Telephone: 2849 0111

Hong Kong Adventist Hospital
Address: 40 Stubbs Road, Hong Kong
Telephone: 3651 8888

St. Paul's Hospital
Address: 2 Eastern Hospital Road, Causeway Bay, Hong Kong
Telephone: 2830 8888

Hong Kong Sanatorium and Hospital
Address: 2 Village Road, Happy Valley, Hong Kong
Telephone: 2572 0211

Hong Kong Baptist Hospital (HKBH)
Address: 222 Waterloo Road, Kowloon Tong, Kowloon

Telephone: 2339 8888

St. Teresa's hospital
Address: 327 Prince Edward Road, Kowloon City, Kowloon
Telephone: 2200 3434