Christmas is such a colourful and festive time of year, especially in Hong Kong, so what better way to bring some festive cheer to your office, home, family and friends than with flowers. While poinsettias are traditionally given during the Christmas season in many Western cultures, flower bouquets and boxed flowers with colour combinations of red, green, yellow, white, orange and even dark purples are perfect for the winter festive season and are a unique way to liven up a festive space. Preserved or dried flowers are gifts that can be used every year, while flower wreaths are a welcome classic piece that can be to adorned on any door. Even Christmas centrepieces wouldn't be the same without that perfect floral touch. Need a few ideas to get started? Give Gift Boutique Hong Kong has everything you need to get inspired for the holidays.
Dried and Preserved Flowers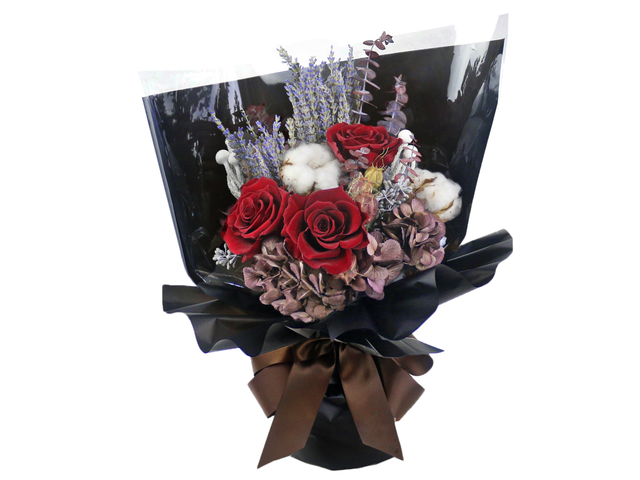 Dried and preserved flowers are the ideal Christmas gift and decoration as these displays can be used year after year. The dark purples, greys, golds and red of colours of this whimsical preserved bouquet makes any room feeling wintery and cozy.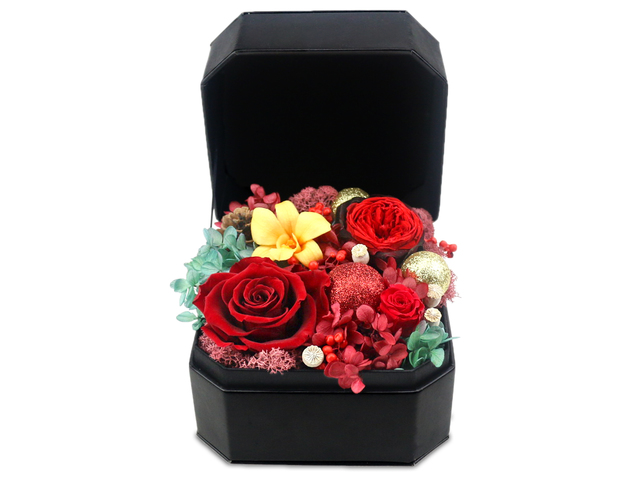 For a more colourful festive look, this box of preserved flowers with it's lovely combinations of roses and colourful hydrangeas, would be a welcome addition to any kitchen or living area.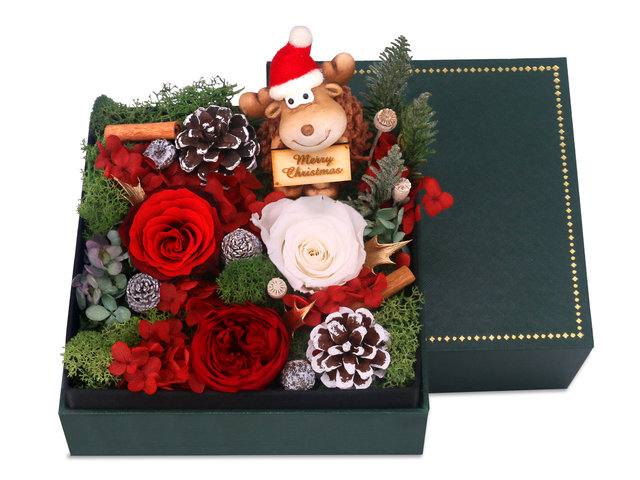 Or for a more classic looking piece this box of preserved flowers comes complete with roses, seasonal greenery and an adorable accompanying Rudolph.
Amaryllis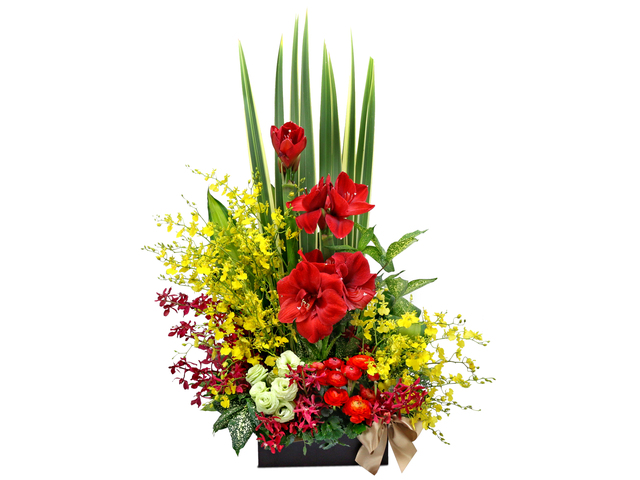 The beautiful, tranquil and luxurious bloom of an amaryllis make them ideal Christmas flowers for an office or business setting. This red amaryllis in a vase is an ideal gift for a business partner and would look stunning in a reception or office.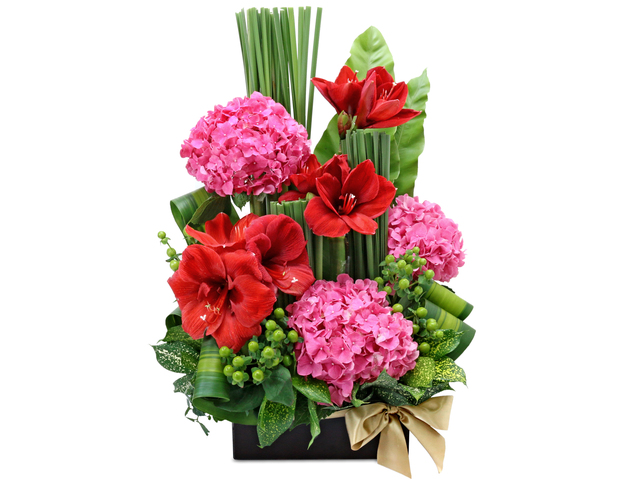 The red amaryllis and pink hydrangeas combined with greenery in this amaryllis arrangement would also be a stunning addition to a festive office party or setting.
Roses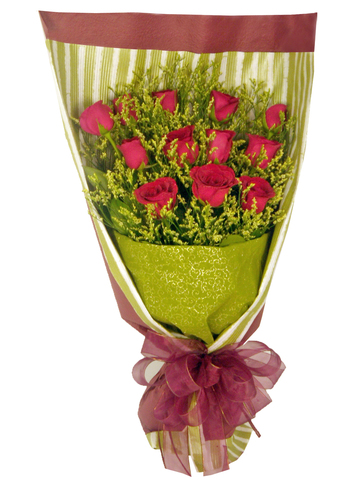 The colour diversity and timeless look of roses means you can make them suit just about any occasion. Paired with seasonal greens, the red and green of this bouquet make a wonderful Christmas combination.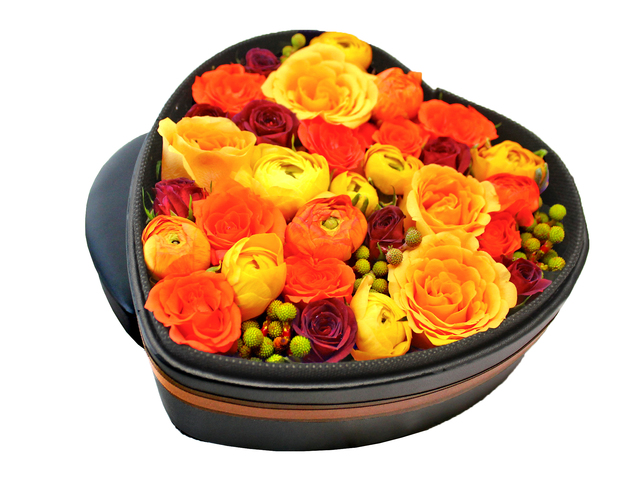 If you're not sold on a bouquet of roses for Christmas, how about a box of roses? Like this gorgeous yellow and orange Kenyan rose flower box.
Carnations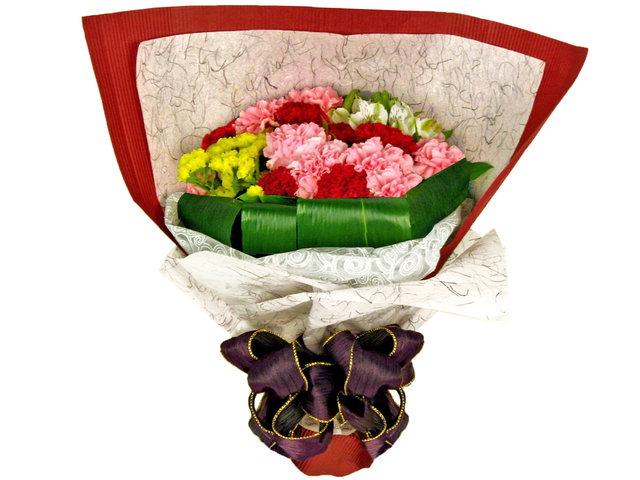 Carnations are an attractive, versatile and cost-effective flower that look great as a Christmas bouquet especially when paired in red, yellow and green like in this quaint bouquet.
Wreath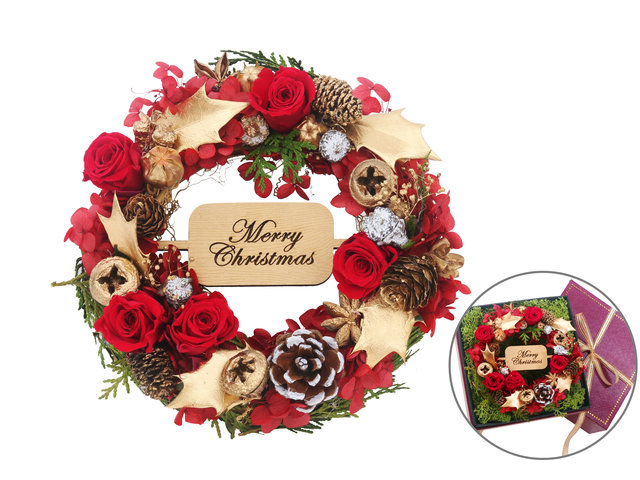 A Christmas classic that is a welcome addition to any home or business, especially with the addition of flowers. Preserved wreathes offer additional value in that the floral pieces can be enjoyed every year. This classic wreath has preserved roses, pine cones and seasonal greenery.
Christmas Centerpieces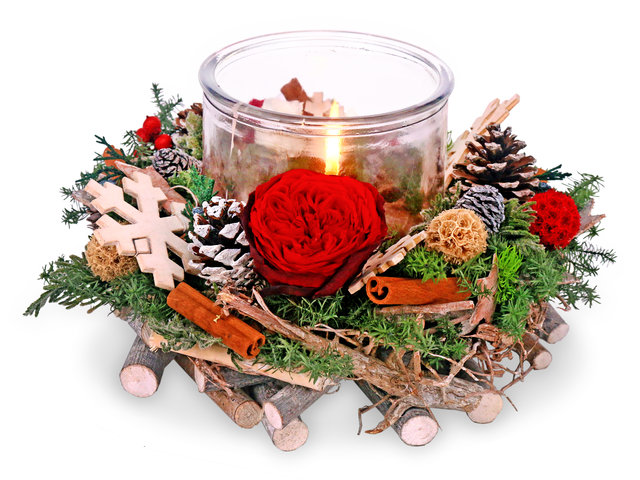 Nothing says Christmas like a large cozy dinner and finding the perfect Christmas centerpiece helps welcome in that festive spirit. Like this pine and preserved rose candleholder centerpiece, complete with other seasonal floral materials.
Need further inspiration or want to customize an arrangement? Give Gift Boutique has been providing online flower delivery, same day flower delivery and rush flower delivery in Hong Kong, Macau, and Guangzhou for businesses and families since 2008. For questions, orders and requests please contact us!
This is a Hong Kong GGB original '
Perfect Christmas Flower Arrangements
' blogpost.