"Gorgeous flowers!" "Fresh flowers and good-looking!!" "My friend loves it so much!!!"
We believed these compliments are the best return gifts the sender most wanted to receive; of course, they are also authentic customer feedbacks from our Hong Kong flower shop.
Many girls like to receive flower bouquets during festivals, few of them can resist the beauty of roses, and if they receive a preserved rose that never withers, they must be overwhelmed!
The preserved roses from Ecuador have vibrant color petals and large buds as well as straight stem. The fresh flowers can be kept for around 15-25 days after picked and remain fresh during long-distance transportation.
The "preserved rose" is a rose gift that handcrafted with fresh rose; its shelf life is 1-3 years, depending on how well you care for the roses and the storage environment.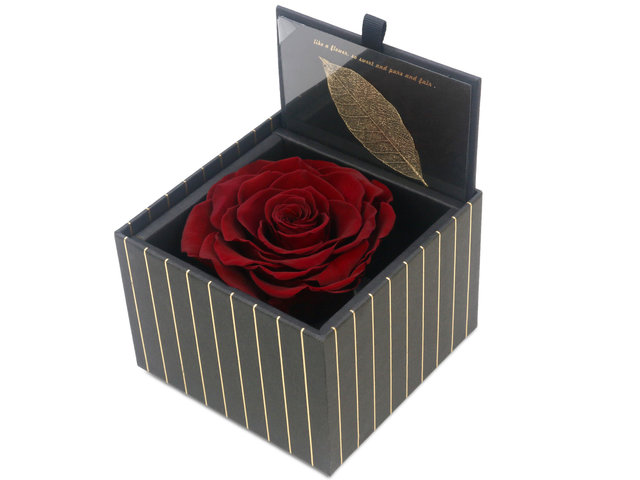 Flower language of one red rose: You're the Flame in My Heart
This preserved flower gift box is made of Ecuador red rose with a Japanese imported golden skeleton leaf attached in the black and white stripe gift box. Sending this preserved flower box to your dear "her" is the best as this floral gift looks low profile yet extravagant, and can be placed in office or as interior decoration to remind the recipient of your love and care.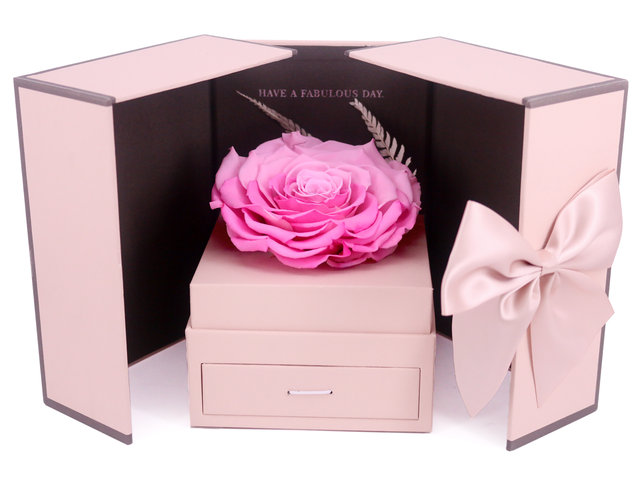 Flower language of one pink rose: Only You In My Heart. (also means Love you at first sight)
This gradient pink preserved rose flower box is made up of high quality Ecuador giant double pink color preserved rose and a pink beautiful jewelry box. It can be of personal usage or as an indoor decoration, it is practical and good looking and is able to express the emotion of your heart.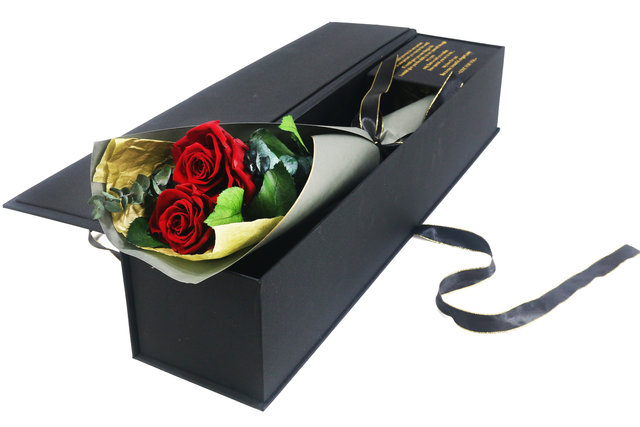 Flower language of two red roses:we love each other
This preserved flower rose bouquet is as beautiful as the fresh roses; the floral gift box includes two Ecuador imported red roses and imported dried leaves.
We sincerely recommend you to send this preserved flower gift to her on special anniversaries, and every time she looks at the gift, she will remember the heartfelt touch that she had when receiving the gift.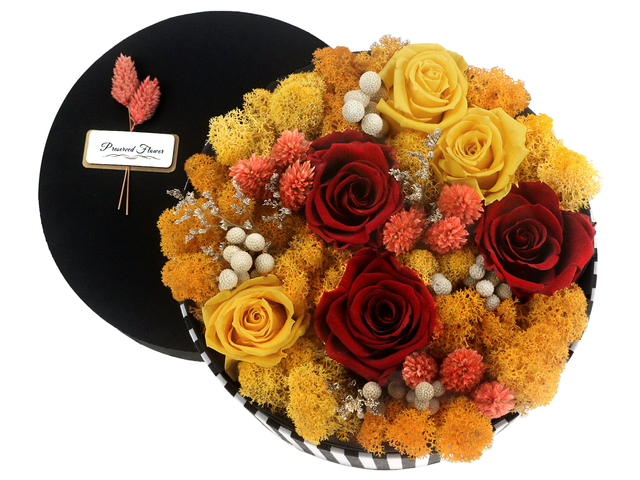 Six roses flower meanings: Respect, love and tolerate each other (and also means everything goes smoothly)
This glorious bloom preserved flower is made of Ecuador imported red and yellow rose, Japan imported moss, dried plant materials and leaves.
The yellow rose means lucky. This yellow preserved flower box is elegant and beautiful enough for living rooms, bedroom, party and any events, and a heartily recommended gift for the gift givers.
For more preserved flower gifts and gift ideas, please visit Give Gift Boutique Hong Kong flower shop website for more information.
This is a Hong Kong GGB original '
Love Lasts Forever - Preserved Rose Flowers for Your Beloved
' blogpost.