Everyone has a sweet tooth so when it comes to gift giving, you can't go wrong with sweets, treats, cakes, and chocolate. No matter the personal taste or occasion you can find a wonderful gift or gift hamper filled with delectable treats that will be sure to put a smile on the face of any recipient. At Give Gift Boutique Hong Kong, we offer some of the best gift hampers and tasty delivery add-ons from prestigious brands like Godiva, The Peninsula Hotel, Tony Wong and more. What's more, is that you can take the hassle out of gifting giving with our extensive variety of gift hampers and easy delivery services. Check out some of these collaborations with some of the best sweets and treats Hong Kong has to offer.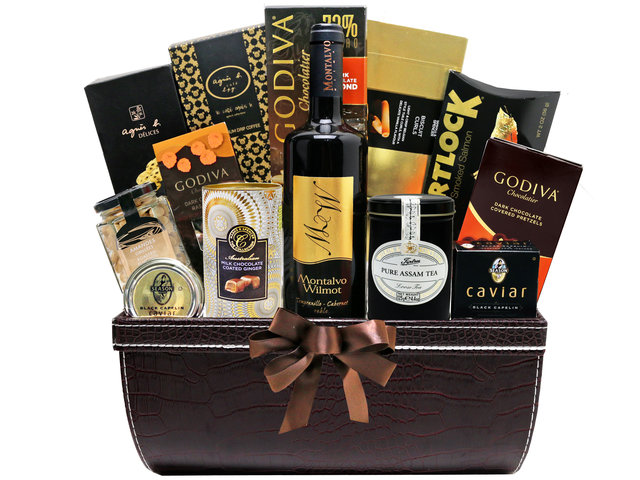 Rich Godiva chocolate, luxurious caviar, and delicacies from Agnes B are just some of the brands that make up this 13 piece gift hamper. Other sweet items include vanilla biscuits, nuts, and truffle sauce making this opulent gift basket a sweet reward for hard work, to give thanks, or just because.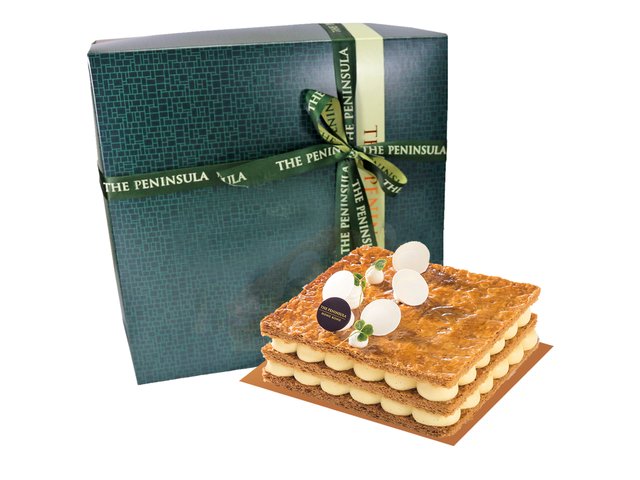 The Peninsula Hotel in Hong Kong is synonymous with quality and refinement. If you're looking to celebrate a birthday, retirement, promotion, or engagement, this vanilla mille-feuille cake will be sure to gobbled up in appreciation.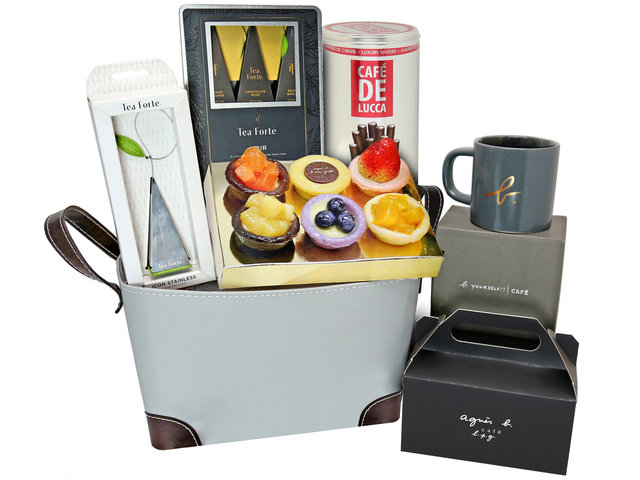 For a hamper to celebrate those 'just because' moments, this one checks off all the right boxes for delectable goodies. Containing fruit tarts from Agnes B, a matching coffee mug, Tea Forte tea and tea infuser, that's then perfectly complimented with Café De Lucca chocolate wafers. All this inside a portable leather tote that's great for picnics and reuse.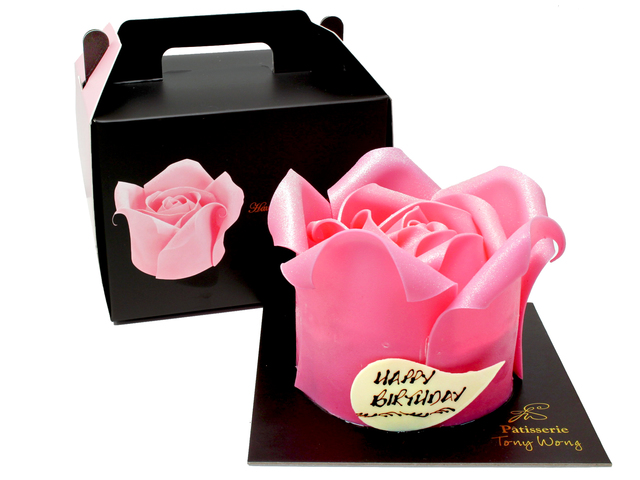 Tony Wong Patisserie, an award winning shop here in Hong Kong, has 40 years of experience in delicious and beautiful pastry creations. The fresh and beautiful rose cake is a vanilla sponge cake with white chocolate petals, raspberry mousse, strawberry cream and almond crust and is just one of the many spectacular fresh cakes you can surprise a loved one with.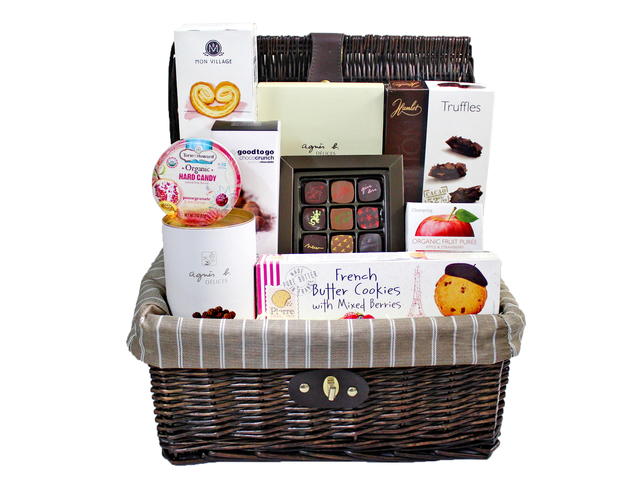 French butter cookies, organic candies, Agnes B cookies and chocolate, Belgium truffles are just a few of the mouth-watering treats in this picnic-style gift hamper. This amazing gift hamper suits every occasion and with quick and fast delivery from Give Gift Boutique Hong Kong, you can surprise a loved one, friend, co-worker, boss or business associate with all of these yummy and exceptional treats.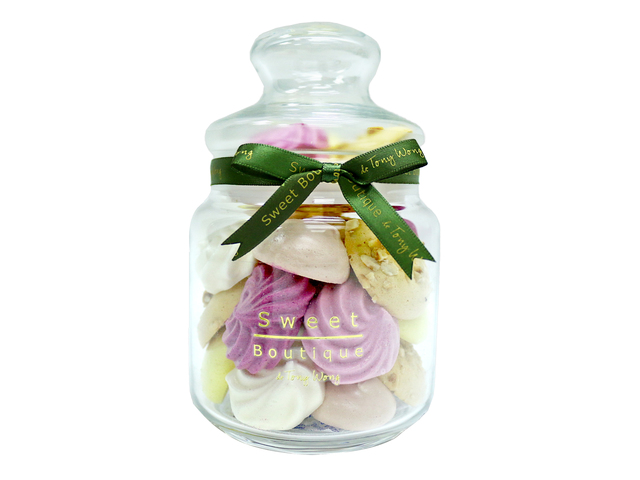 These meringue cookies from Tony Wong Patisserie are the perfect sweet treat add-on to your flower or gift hamper delivery. Select one of Give Gift Boutique many flower bouquets, décor, or gift hampers first and then add these scrumptious cookies to make your gift extra sweet and special.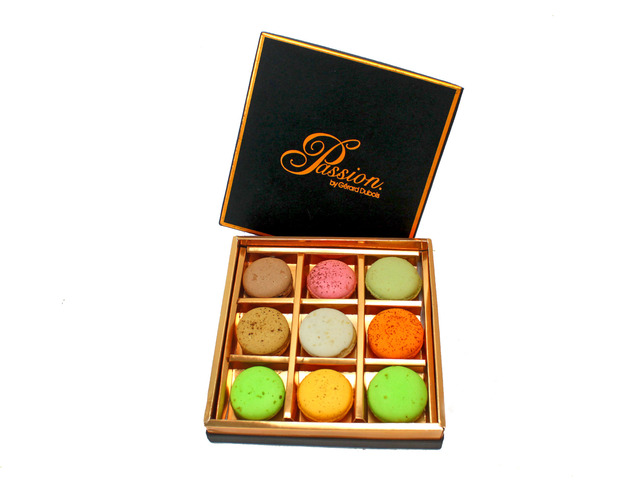 Colourful, sweet, and tangy, is there any better dessert or treat than a macaron? This add-on box of macrons by celebrated Swiss-pastry Chef Gerard Dubois are so good that the recipient won't want to share!
This is a Hong Kong GGB original '
The Best Sweets and Treats to Gift in Hong Kong
' blogpost.