Gypsophila, as dim as morning fog, as brilliant as a star, you can feel the breath of a newborn baby when looking at the pure flower; it is just like its nickname—baby's breath.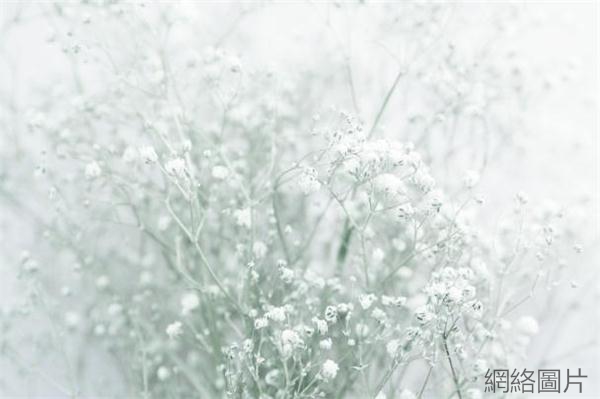 Most of the time, gypsophila is placed in the bouquet and served as foliage for other flowers, it is simple and pure and will not take the main focus from the bouquet. Although Baby's Breath has always been a supporting role in the floral decoration, it slowly becomes the leading role in recent years as people start to discover the unique beauty of Gypsophila.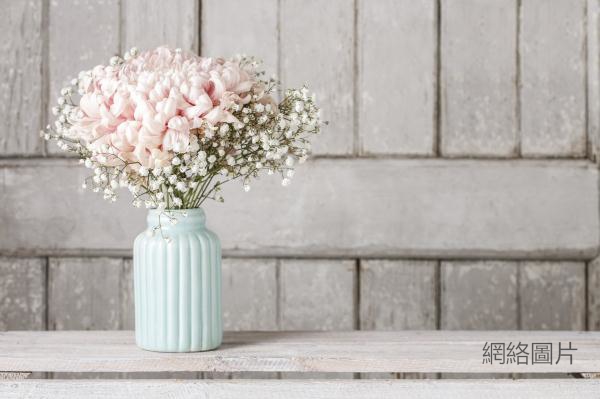 The flower language of gypsophila is pure, caring, loving, supporting, true love and beautiful soul. The original baby's breath has white flowers with green rhizomes. However, due to people's different usages and needs of gypsophila in flower decoration, they are dyed into different artificial colors and thus have different meanings for flowers.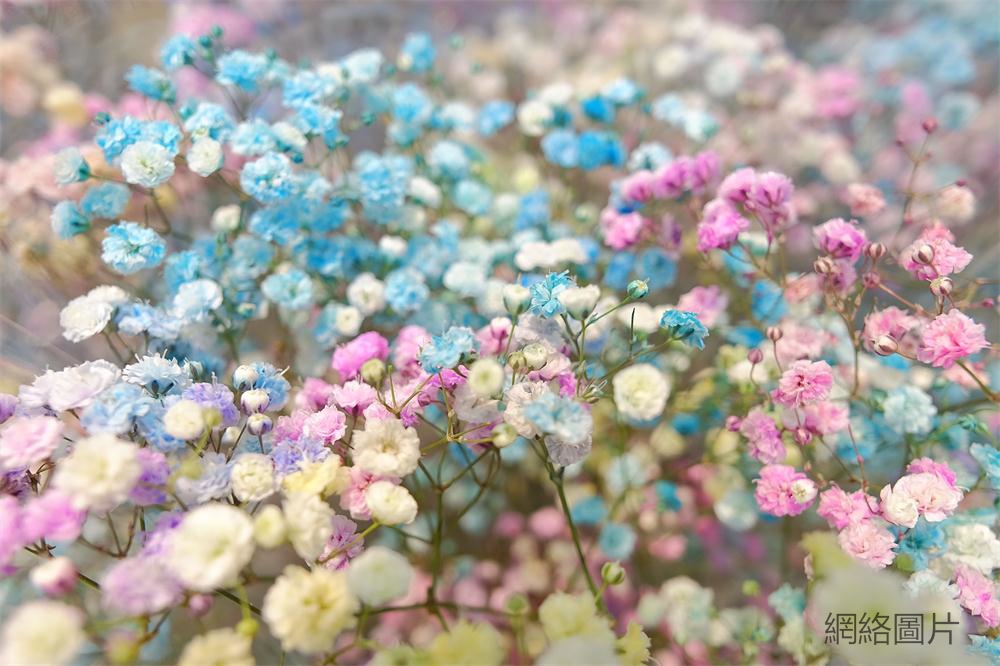 The white gypsophila flower language: Pure romantic love.
Blue gypsophila flower language: Dreams, thoughts, purity, really like you.
Red gypsophila flower language: True love.
The pink gypsophila flower language: An indispensable supporting role.
Purple gypsophila flower language: To express the feeling of missing you.
At the Western-style wedding, the Baby's Breath are used more widely. The exquisite and pure gypsophila are used as the bride's bouquet, the floral table decoration for the wedding scene and other small details. These small gypsophila make the whole wedding more romantic and enjoyable.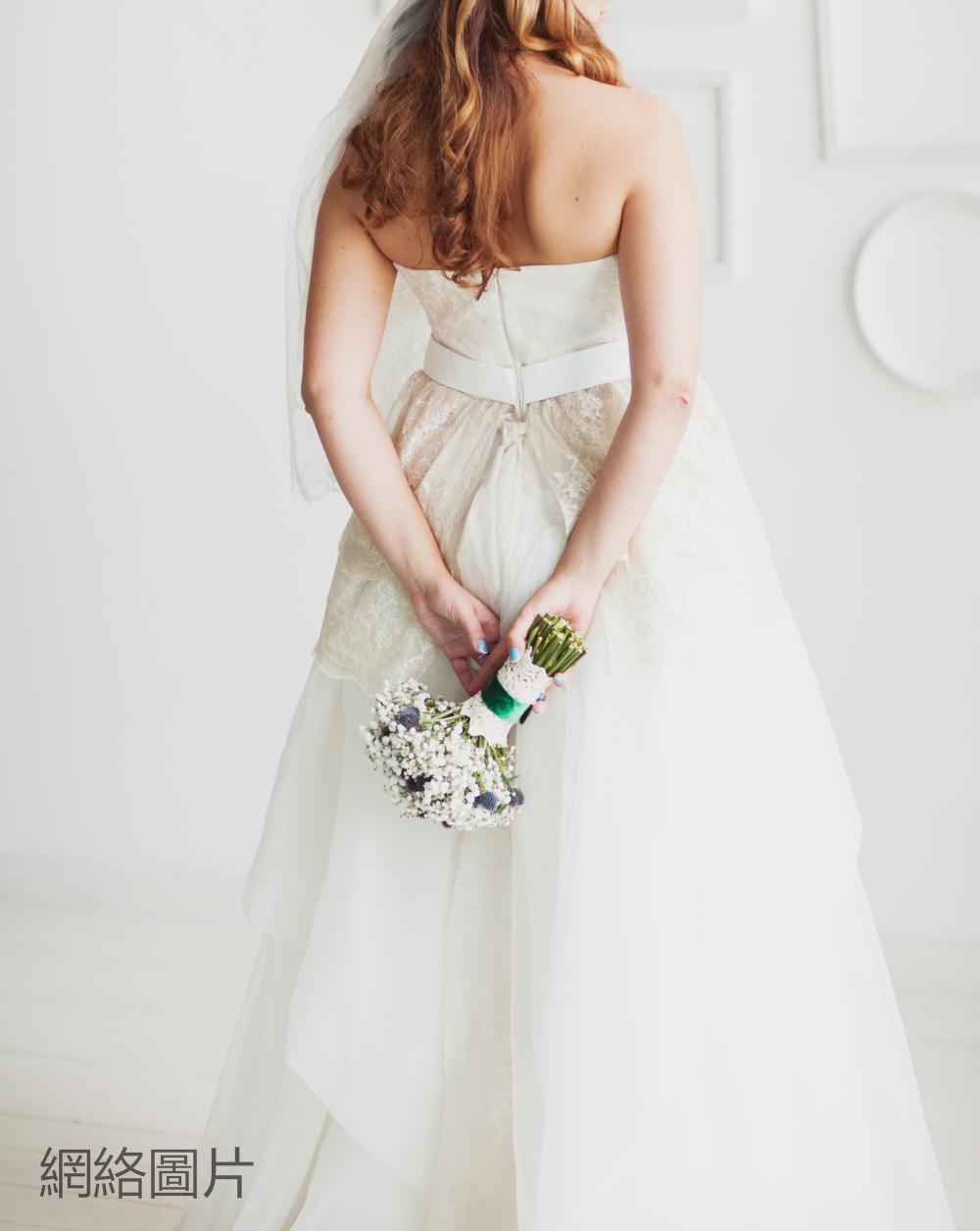 Gypsophila is not only a perfect match for weddings, but also a new trend in graduation ceremonies. Some people once described the graduation ceremony like this: When a group of people get together, it is like a fire ball; when the group of people spread out, it is like the stars in the sky. When we were students, we were young and we had hope; when we graduate, we separate in different parts of the world with different goals. But no matter where we are, we are sure to shine like stars in different fields to achieve our dreams. Therefore, many students nowadays like to hold a bouquet of gypsophila take photos at the graduation ceremony.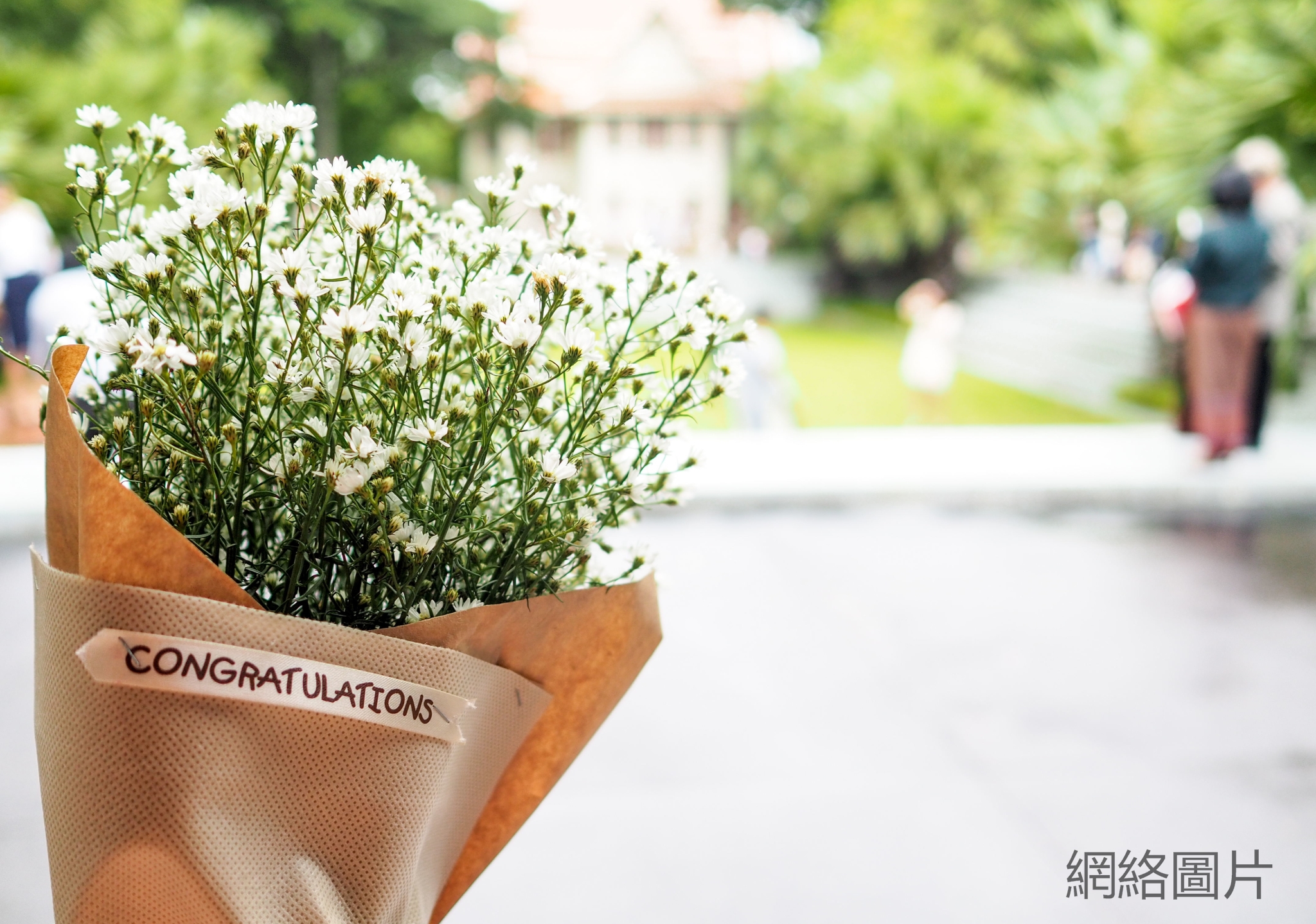 The usage of gypsophila does not limit only in big events, to use them for home decoration is also a good gift idea. Whether it's an apartment for the singles or a family with many members, the simple and beautiful gypsophila can add some elegance to your house. Together with other floral materials like light color roses, tulips or hydrangeas, the finishing touch will sure to bring you and your family a sense of satisfaction.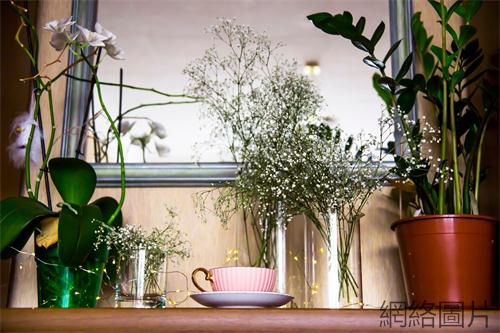 Gypsophila has the meaning of flower "loyal love". Hong Kong Give Gift Boutique flower shop used gypsophila and other flowers to make the Preserved Flower gift collection. For example, the Puppy Love Preserved Flower Bouquet M26. This preserved flower bouquet is made up of champagne color roses; gradient light pink David Austin roses; pink Hydrangea; white and pink small roses; white baby's breath (gypsophila) and so on; the floral materials are all imported from Japan. This preserved flower gift means for me, you are the puppy love of eternal life. Another gift is Wonderland Preserved Flower Bouquet M29. In addition to the same imported Japanese baby's breath, various light color roses and hydrangea, the imported starfish shells are used as accessories too. The unique bouquet for the unique person, you are the dream person of my wonderland.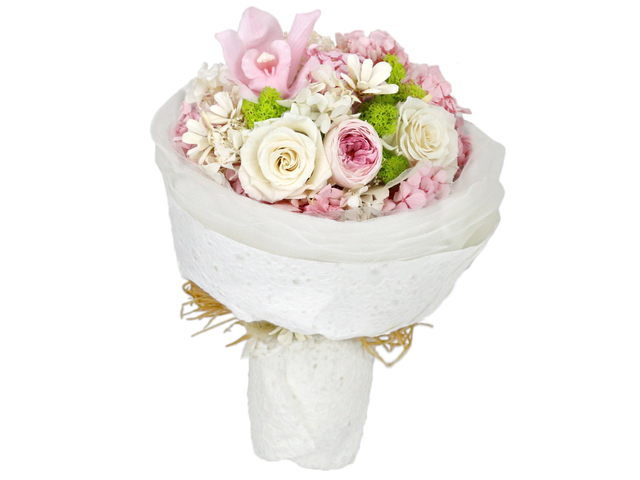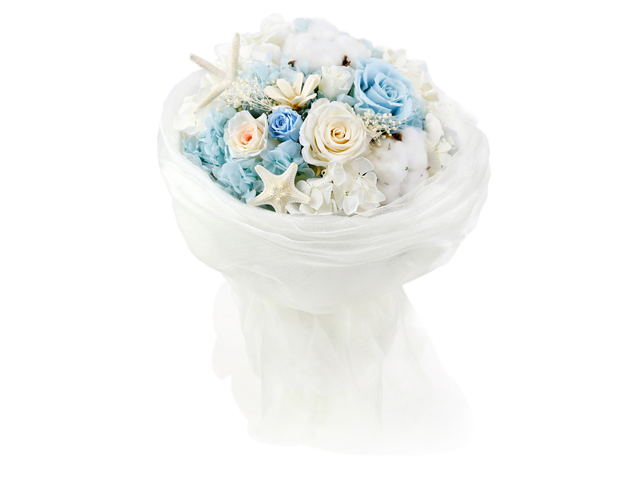 This is a Hong Kong GGB original '
The Perfect Supporting Role Of Bouquets—— Gypsophila
' blogpost.