While it's always important to stay healthy, it's especially important in Hong Kong right now to take extra care with hygiene, virus protection, as well as keeping your immunity boosted for you and your family. Thankfully the florists at Give Gift Boutique Hong Kong flower Shop have the perfect gifts and hampers that will make a practical and welcomed gift. From face masks and hand sanitiser to immunity boosting treats, delicacies and supplements, there is a gift set here to help keep everyone you know healthy and virus-free.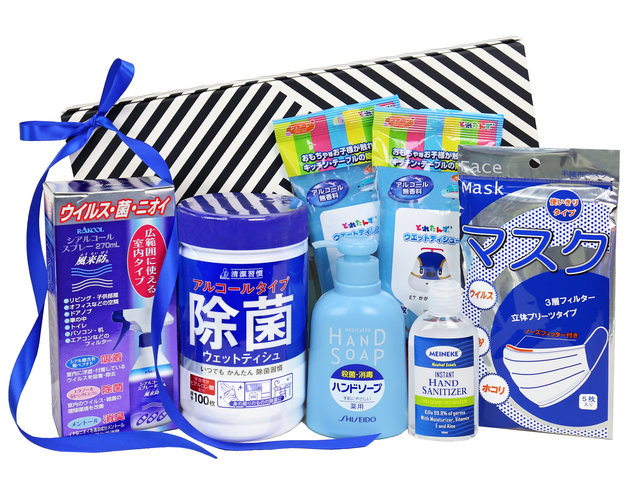 This is the ideal anti-virus gift set! All the products in this set are of Japanese origin and are wonderfully colour coordinated. This anti-virus set contains sanitising spray, sanitising wet wipes, hand sanitising gel, antibacterial hand soap, as well five anti-bacterial masks all packaged in a cute striped box.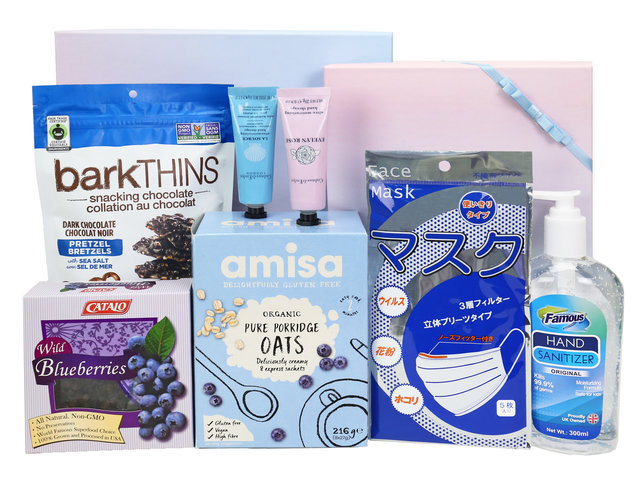 You can still treat your self while being healthy and sanitary and this virus protection health hamper proves it. This set comes with the antivirus protection hand sanitiser and the care of Crabtree and Evelyn hand cream to help keep your hands clean and soft, a 5 piece set of antibacterial face masks, complete with antioxidizing dark chocolate bark thins, vitamin-full dried blueberries, and protein-packed porridge. Nutritious, delicious, and hygienic!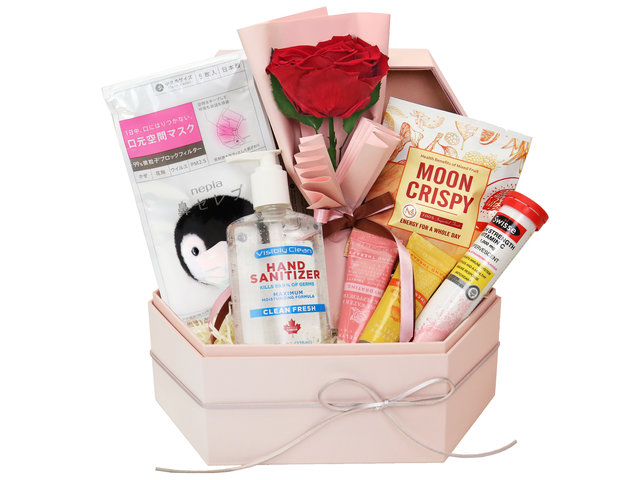 Hey, just because you need to pay extra attention to hygiene doesn't mean you have to stop being romantic. This adorable immunity boosting hamper is the perfect "just because" or "I'm thinking of you" gift for your loved one, crush, or love interest. This healthy hamper comes with gel hand sanitiser, ultra strength vitamin C effervescent tablets, Crabtree and Evelyn hand cream, an antibacterial face mask, all topped off with a preserved flower for that extra touch of romance.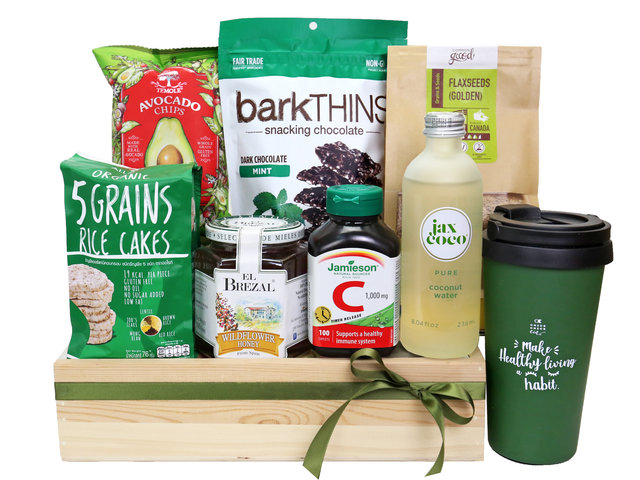 We all want out parents and grandparents to live long and stay healthy, so why not show them you care with this health care hamper that's full of healthy detoxing treats as well as supplements to maintain immunity. Delicious avocado chips have healthy fats while five grain rice cakes are healthy way to maintain fibre intake. This set also comes with a jar of wildflower honey, which is known for it's antibacterial properties. A bottle of 100% pure coconut water, a natural drink to restore electrolytes, is also accompanied with an adorable reusable cup too.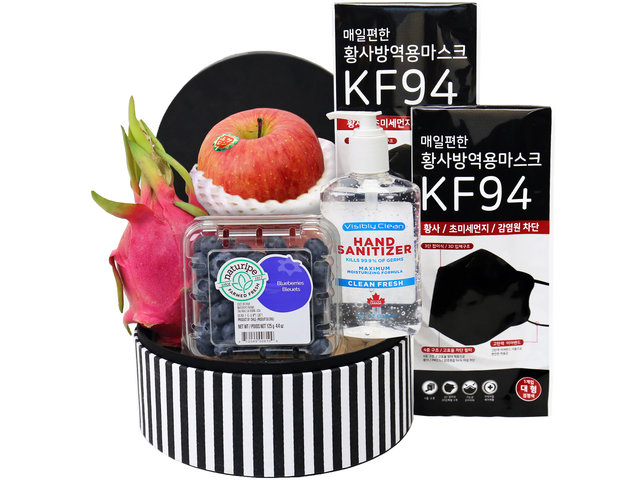 Fruit is one of the best ways to help boost your immune system as they're naturally full of vitamin c and other nutrients. This straight forward immunity boosting fruit hamper comes with three different fruits, a bottle of gel hand sanitiser as well as two packs of antibacterial face masks. This small but very useful gift hamper is an ideal way to thank a hard worker or co-worker for going that extra mile at the office.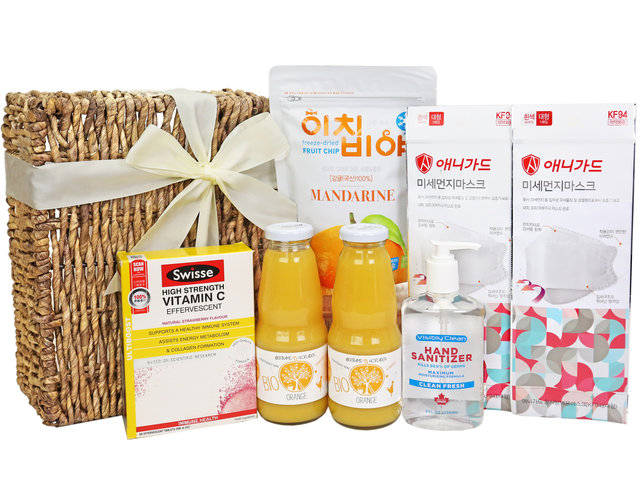 This wicker health hamper is beautiful and practical. It comes with high strength vitamin c effervescent, two bottles of organic orange juice, tasty dried mandarin orange chips, a bottle of gel hand sanitiser, as well as two packs of antibacterial face masks. Get this great healthy hamper for yourself or have it specially delivered to friend, family, or loved one!
This is a Hong Kong GGB original '
Virus Protection and Immunity Boosting Gifts
' blogpost.