IT IS TOO HOT! Well, it's very hot outside, I, however, am thankful to have found a lovely little air-conditioned coffee shop in London to write today's blog in. When the weather gets hotter and hotter we get slower and more irritated. Out and about in London today searching for the next best gifting trends for our hampers, I found miserable melting people on the busses, on the Underground all the commuters were fanning themselves wondering when the powers that be will finally admit London needs new trains with AC rather than puddles of melted commuters on the floor. In the dead of winter, we LONG for sunny days, ice creams and wicker baskets and picnics in the park. When it arrives, however, we realise we all still have to work and function, this makes us a bit irritated. This got me thinking, what can I do to make my co-workers in the office a bit happier… a gift! (More specifically a round of Cold Brew from the local coffee shop.)
What though makes a great summer gift?
Summer is a time of fun, relaxing and travel, so gifts that help with any of these will be much appreciated. Top suggestions from our team include:
Travel Gifts
With many of us off on our summer holidays, there are little things we normally forget to buy, a travel adapter, that bottle of sunscreen and the travel or phrasebook for the new country you're going to. So if you have some friends jetting off soon why not gift them something they will need. They will be thankful for sure and start to get super excited about their trip!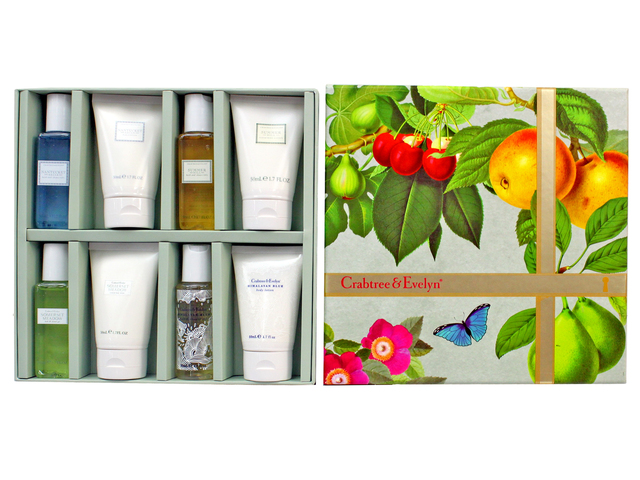 Days Out / Experiences
With many families and their children off school boredom can easily set in, why not help out your hard-working parent friends with a day out at their children's favourite attraction. Other options include a whole host of new "experience gifts" they can be anything from Hot Air Balloon rides to days out on race tracks, see what's available locally and gift them a fantastic surprise.
Hotel Gift Cards
Similar to our ideas above but neatly combined into one, some of the nicest hotels offer gift packages, this is one great gift a friend gave me recently and it forced me to take a much-needed rest. A night in a nice hotel even close to home might be the best gift for some of your more stressed workmates.
Fruit Baskets
Summer is a great time for food, but finding the right thing to gift or send that won't quickly perish in the heat during delivery can be tough. When it comes to summer gifts in our Hong Kong store, fruit baskets are TOP of the list, refreshing, colourful and a real treat! Why not try one of our Fruit Gift Baskets for your friend or family in Hong Kong, they will be sure to love it.
That's it for me for now, and my iced frozen latte has nearly melted so time for me to retreat to another air-conditioned hideout. I hope you were able to get some ideas for great summer gifts for your loved ones whether it's travel gifts for your friends jetting off or a healthy basket of fruit your friend stuck in an office in Hong Kong. Whoever it is Summer is a great time to give gifts!
This is a Hong Kong GGB original '
What gifts to give in the summer?
' blogpost.