Flowers are enjoyed by most people in whatever shape or form they come. When you walk in a room and see a beautiful fresh bouquet your mood is instantly lifted. Taking a break from the city and hiking up in the mountains, stumbling across some bright wildflowers often causes us to stop and grab our phones for a photo. Wherever we come across flowers they have an effect on us. But did you know about the health benefits of flowers? Here are just a few benefits of having fresh flowers in your everyday life...
Cut the stress
Our lives are getting more and more stressful, working in big cities in high-pressure jobs with little to break the routine can easily cause high levels of stress. Flowers to the rescue! Think about it, in many countries, people enjoy gardening as a way to de-stress, back in my hometown in the United Kingdom caring for your garden and a beautiful selection of flowers is often prescribed by doctors as a way to de-stress. You may think though, I don't have a garden, I barely have a window to pop some flowers on. Well if all you have is a window or a corner of your desk at work, use it well and display some flowers. Floral scents can do a lot to lower stress. From chamomile to lavender even a fresh sprig of rosemary can help to relieve headaches and tensions. Why not order some fresh flowers from our Hong Kong Flower Shop to brighten up your space.
Flowers help you concentrate?
What? Wait? No, that can't be true… can it? It's been suggested that flowers and plants can improve concentration! Why? Well, plants help to oxygenate the air, this boosts the efficiency of your brain cells helping you work your best. A beautiful bouquet will provide plenty of stimulation or for something longer lasting you could try a plant selection, at Give Gift Boutique we deliver to our Hong Kong clients a wide selection of small plants. Why not order one like THIS to spruce up yours and your colleagues working environment.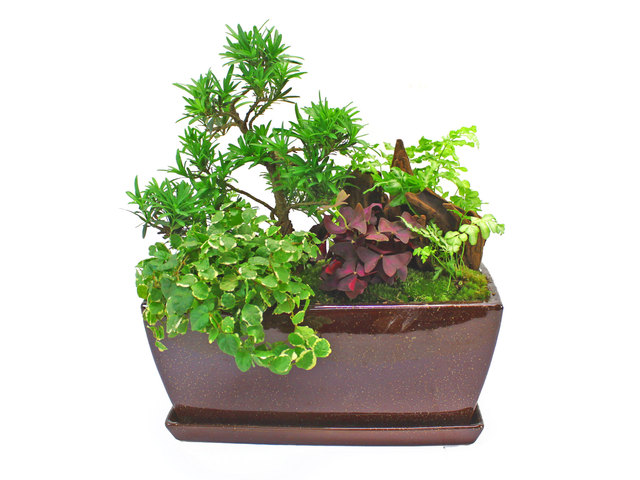 Emotional Health Benefits
An ancient proverb says "A joyful heart makes for a cheerful countenance" a saying I'm sure we can all agree on. What can help you and your friends maintain a joyful mood? You guessed it! Flowers! Think about it, how do you feel when receiving a beautiful bouquet of flowers? Our mood is lifted, not only do the flowers brighten up a dull space and add some much-needed color, but they also show that someone cares enough about us to send them, or that we care enough about them. A full bouquet can brighten both our room and our mood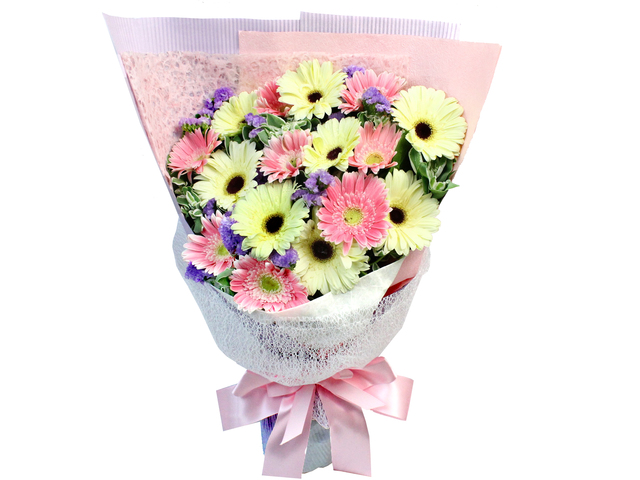 Get Well Soon
When someone is ill, perhaps wrapped up in their quilt at home or having a stay in the hospital, we often first think of sending them flowers. Why? Why do we send get well soon flowers? Another ancient proverb says "A joyful heart is good medicine" Hospitals can easily become depressing spaces so in an effort to help many wards now include time to access "Green Spaces" in an effort to boost moods and relieve stress. Sending someone bedside flowers can help them have constant access to the benefits of nature and thus relieve stress and help people to make a speedy recovery. In Hong Kong we are a leading florist with much experience in sending get well soon bouquets and gifts, you can browse our range here and we will help you brighten someone's day.
So do flowers help? YOU BET. How can you add some flowers into your life or others to help improve their mood? Let Give Gift Boutique help by sending your loved ones in Hong Kong and elsewhere beautiful gifts of flowers.
This is a Hong Kong GGB original '
The Health Benefits of Flowers
' blogpost.