Ginseng has many therapeutic effects. It not only promotes lung function and increases appetite, but also helps bronchitis, diabetes, blood circulation and physical fitness. The health foods made from ginseng rank among the top ten healthy foods in the world and one of the famous products is ginseng wine.
Athletes use ginseng to increase their physical strength while elders drink ginseng wine to improve liver function. To achieve the benefits of replenishing qi, warming the blood, and making up the vitality, these effects are applicable to people who are weak and need to be tonic, such as those who are seriously ill or newborn mother.
Because ginseng wine is a kind of healthy food supplement, it is also suitable for everyday drinking. The right amount of ginseng wine is not only beneficial for nourishing our body, but also plays the role of a health career; drinking the wine can promote blood circulation, keep the body warm and prevent the flu effectively.
In Hong Kong, the shop with 150 years of history Nam Pei Hong has the Korean ginseng folk liquor, which is produced with heart. Each bottle of wine is the selection of high-graded Korean ginseng, which is fresh and meets the high quality standard. In a word, the ginseng wine is suitable for those we mentioned above as food supplements.
Hong Kong Give Gift Boutique gift shop adds this Nam Pei Hong Korean ginseng wine to the health care hamper and get-well-soon gift basket, the see-through bottle packaging of the ginseng folk liquor allows customers to see the whole fresh ginseng clearly, together with the other Korean health care gift products, this Health care gift basket C4 is a thoughtful gift to those who are recovering or the elderly members of the family.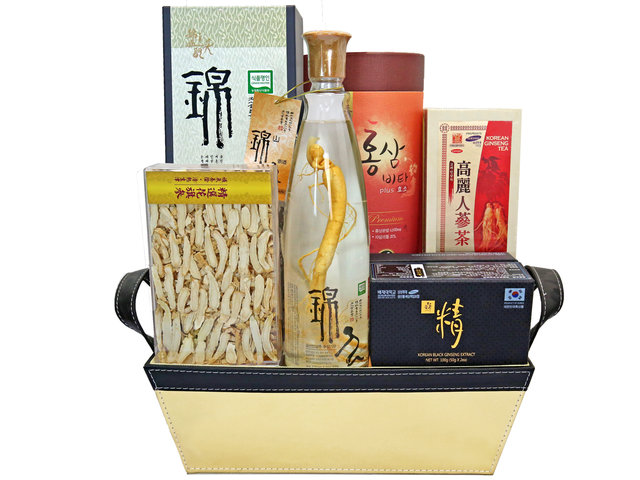 In order to match the ginseng wine, the recovery hamper G13 include similar health care gifts like Supreme pure cordyceps, premium Ejiaogao, Honey, and other healthcare gifts. These neutral health care effects are applicable to the gift recipients of various physiques.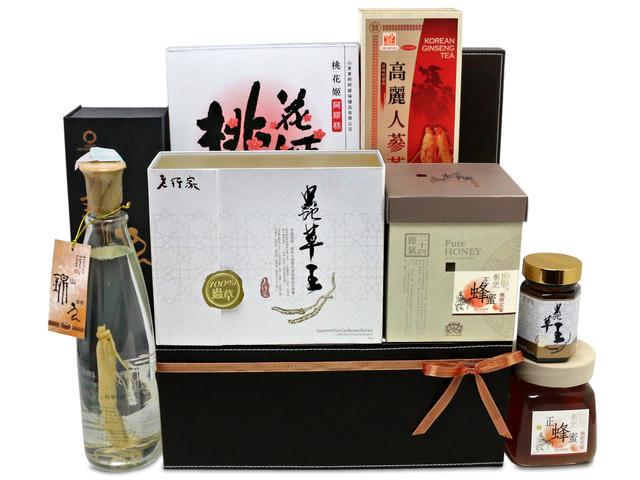 One-click online order, Hong Kong Give Gift Boutique Flower Shop's staffs will contact you within half an hour to follow up your inquiry. Order now and we will deliver your love and care to the recipients effectively.
This is a Hong Kong GGB original '
Ginseng wine health gift basket
' blogpost.