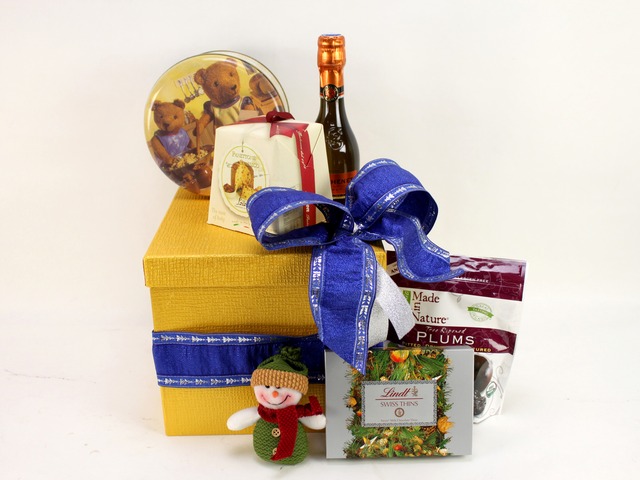 + reference product photo
All Product Photos (click to select)
2009 Gift Hamper 3
2009 Gift hampers are wrapped in Euro/Japanese design. Each hamper comes an exclusive leather photo card. The content of each hamper can be customized to suit your company's need, with your company's logo printed and promotional material attached, please call for details.
Full Hamper Collection
The 2009 Gift Hamper 3 contains 7 items (including container) , with brands Loison , Jenny Bakery , Lindt .
Loison Italy Panettone Cake / Premium import biscuit
Jenny Bakery Cookies HK / Days Gone By Pastry Gift Box
Lindt, Swiss, milk Chocolate
Bliss, Organic Dried Fruits / El Almendro Cubits Nuts Box Set
J.P. Chenet 200ml Sparkling Wine
Christmas decoration
Golden Box

Add to Saved Items
This gift comes with a xmas greeting board or gift card
Listed Catalog Pages & Stats