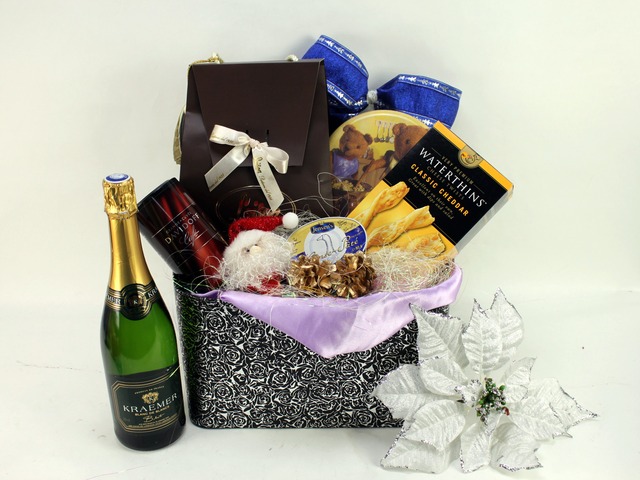 + reference product photo
All Product Photos (click to select)
Gift Hamper 10
Gift hampers are wrapped in Euro/Japanese design. Each hamper comes an exclusive leather photo card. The content of each hamper can be customized to suit your company's need, with your company's logo printed and promotional material attached, please call for details.
Full Hamper Collection
The Gift Hamper 10 contains 8 items (including container) , with brands Jenny Bakery , Loison , Davidoff , WATERTHINS , Synthetic Leather Hamper .
Loison, Italy, Panettone Classico Delux 500g
Jenny Bakery Cookies HK /European premium Pastry
Jensen's, Germany, Goose Liver / Italy Truffle Sauce (Mushroom, Truffle)
Australia Waterthin / Import Pastry
France Kraemer Sparkling Wine / Marina Espumante
David Off, Switzerland ,Café 57 Espresso , Dark Roast
Christmas decoration
Man-made Leather Gift Basket

Add to Saved Items
This gift comes with a xmas greeting board or gift card
Listed Catalog Pages & Stats