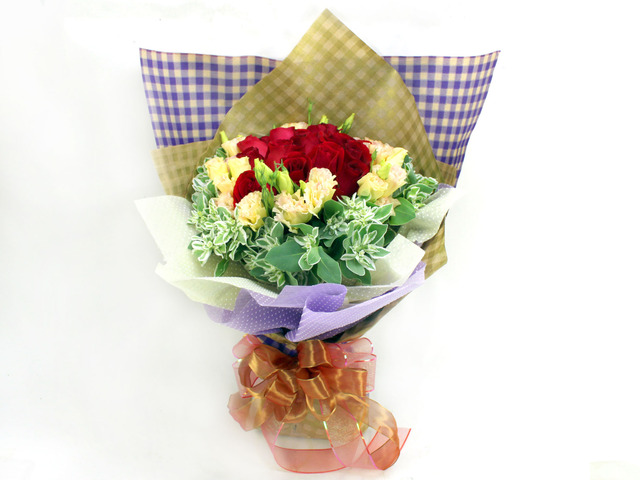 + reference product photo
All Product Photos (click to select)
Pastel Bouquet
Professional designers, European and Japanese touches, flowers supplied twice daily, freshness guaranteed, dedicated to creating the perfect arrangement for your special someone.
This bouquet mainly contains 11 red roses, champagne color eustoma, surrounded by Euphorbia family exotic leaves.
* Upgrade to 18 rose for only $50HKD**offer not valid during Valentine's Day**
free upgrade to 12 roses!

Add to Saved Items
This gift comes with the exlusive British Metalic card booklet (HK only) (what's that?)
Approx. Reference Dimension
Width: 35 cm x Height: 50cm to 60cm (equals Width: 1 ft. 1 in. x Height: 1 ft. 7 in. to 1 ft. 11 in.)
Listed Catalog Pages & Stats