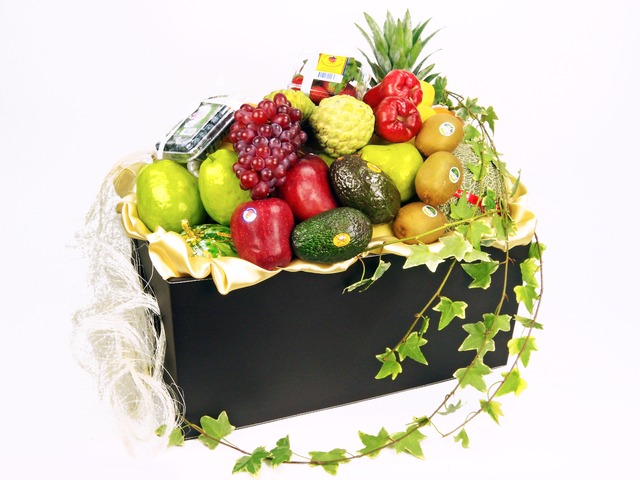 + reference product photo
All Product Photos (click to select)
Fruit Basket (F)
Give. Gift. Com's workshop is close to Mongkok's fruit market, fresh and seasonal fruits readily available everyday for professional arranging and packaging from our florists.
Included in the Basket:
Avocado, lychee, peach, cantalope, mini watermelon, pinapple, blueberries, grapes/imported fruit in box, apples, strawberries, kiwi and guava, arranged in a high style leather box.
Other fruit options and prices available, please call to inquire.

Add to Saved Items
This gift comes with a message card board (public and afix on top) OR a GGB folded gift card (private and in an envelop)
Approx. Reference Dimension

Width: 33 cm x Height: 38 cm (equals Width: 1 ft. x Height: 1 ft. 2 in.)
Listed Catalog Pages & Stats