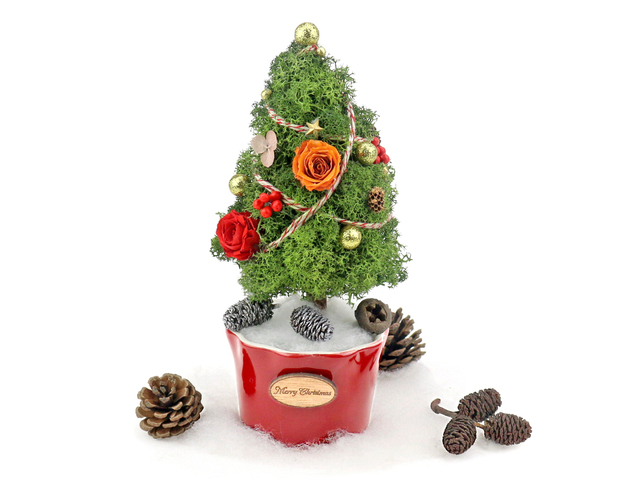 + reference product photo
All Product Photos (click to select)
Tiny Teeny Christmas Tree Preserved Flower M18
- Sold Out
- Out Of Stock
Product Code L36515502
Designed and purely handmade by our professional florist, this preserved Christmas tree decoration is the never withered Christmas gift. It is made of various Japanese imported preserved flowers and decorative items, easy to carry and suitable for putting on desk or in the room. The small red pot has a little wooden card carved with "Merry Christmas". This gift is a nice addition in the festival season. All the preserved flowers can last for one year or more depending on the preservation.
For international order :Please note this item delivery fee will be charge as Worldwide Light Parcel.

Add to Saved Items
This is an accessory item, usually must be purchased with non-accessory gifts (flower bouquet, fruit baskets, gift hampers, etc), not sold individually.
Approx. Reference Dimension

Width: 10 cm x Height: 22 cm x Length: 10 cm (equals Width: 3 in. x Height: 8 in. x Length: 3 in.)
Listed Catalog Pages & Stats