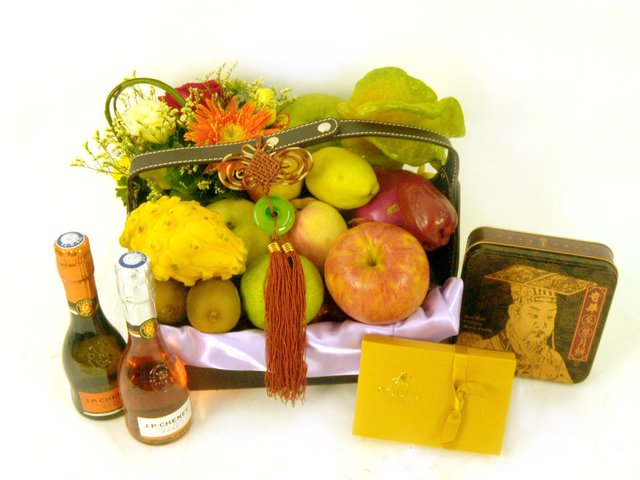 + reference product photo
All Product Photos (click to select)
Mid-Autumn Gift Set (F3)
- SOLD OUT
- Out Of Stock
Product Code P17950
Give. Gift. Com's workshop is close to Mongkok's fruit market, fresh and seasonal fruits readily available everyday for professional arranging and packaging from our florists.
Little flower arrangement (the style of arrangement can vary)
J.P. Chenet 200ml Sparkling Wine x 2
Kee Wah, Hong Kong, Chinese Moon Pastry Metalic case (200g)

-Out Of Stock

Godiva Chocolatier,Belgium,Gold Collection 6pcs / Godiva Cube Truffles Chocolate Gift Box 6pcs.

Add to Saved Items
This gift comes with a mid-autumn greeting board or gift card
Approx. Reference Dimension

Width: 30 cm x Height: 39 cm (equals Width: 11 in. x Height: 1 ft. 3 in.)
Listed Catalog Pages & Stats