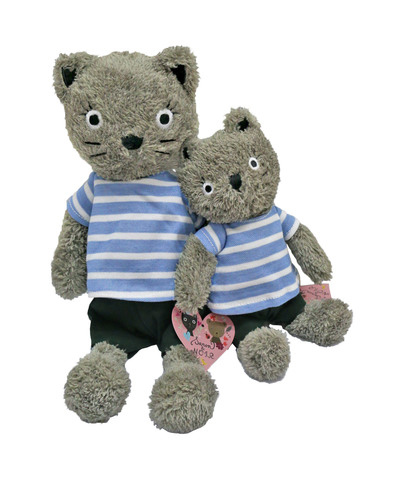 + reference product photo
All Product Photos (click to select)
Bon Nounours Grey Cat
$110 for each small Bon Nounours Grey Cat only.
Designer of the Le Sucre Rabbit, Japanese famous artist——NAOMI TOZAKI's bright color new collection Saron & NOJR Bon Nounours. Once a hug, you will definitely fall in love with its soft and curly Grey plush; once a glance, you will never forget its clear big eyes.
the small size 7'' in sitting height(about 17cm) costs $110
the big one 10'' in sitting height (about 25cm)costs $160.

Add to Saved Items
This is an accessory item, usually must be purchased with non-accessory gifts (flower bouquet, fruit baskets, gift hampers, etc), not sold individually.
Listed Catalog Pages & Stats