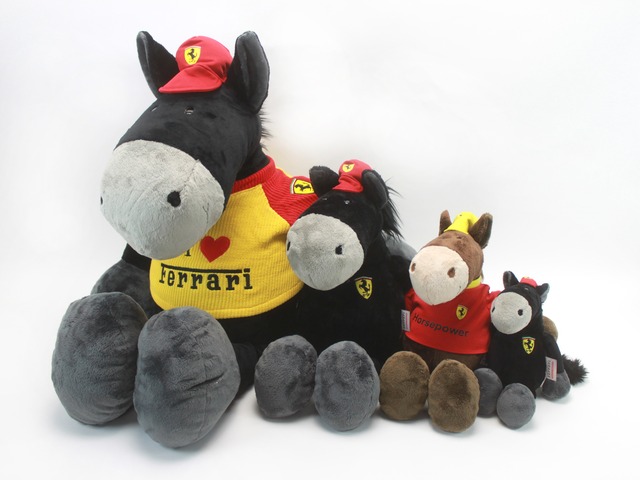 + reference product photo
All Product Photos (click to select)
Ferrari Horsie Doll
$138 for each 17cm Ferrari horsie only.
German Nici x Ferrari one time licensed horsie plush doll, global limited edition lazer printed with unique serial number, already sold out in Hong Kong Nici stores, Give Gift has limited stock available. Horsies got Ferrari logo on chest and cap.
Small horsie sitting height is 17 cm price is $138
Medium horsie sitting height is 24 cm price is $260
Large horsie sitting height is 31 cm price is $380
XL horsie sitting height is 48 cm price is $1500
"I Love Ferrari" clothes available each at $80.

Add to Saved Items
This is an accessory item, usually must be purchased with non-accessory gifts (flower bouquet, fruit baskets, gift hampers, etc), not sold individually.
Listed Catalog Pages & Stats