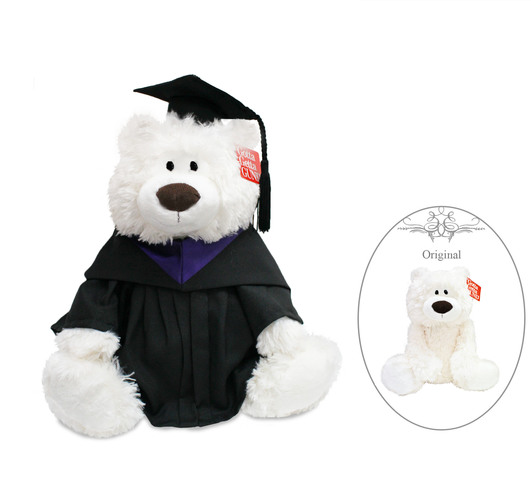 + reference product photo
All Product Photos (click to select)
Gund Classic White Graduation Teddy Bear
Gund Graduation Teddy Bear sitting height is 40cm. The unit price is $539.
We have embroidery service(Add $80).
Want to have a graduation Teddy Bear, Dolls or Plush wearing your very own graduation gown? Just send us a photo of your graduation gown 7 working days ahead and we can make the same style for your special gift!

Add to Saved Items
This is an accessory item, usually must be purchased with non-accessory gifts (flower bouquet, fruit baskets, gift hampers, etc), not sold individually.
Listed Catalog Pages & Stats