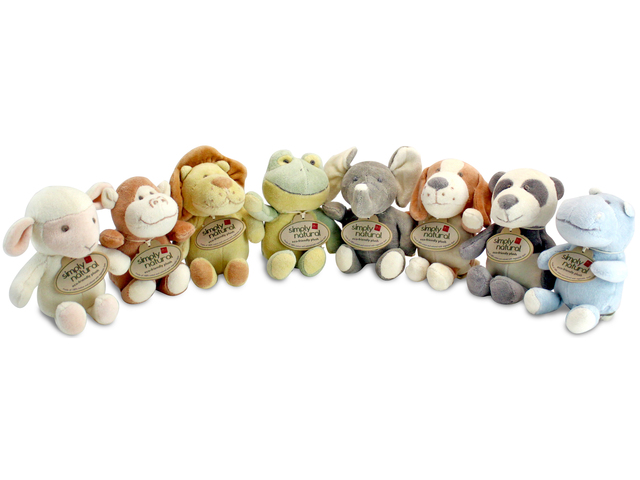 + reference product photo
All Product Photos (click to select)
RUSS Simply Natural
$710 for set, $89 for each only.
RUSS Simply Natural.
Size: 5.5" (around 14cm).
Price: HK$89(Each).
Animal Type:
RUSS Lamb
RUSS Monkey
RUSS Lion
RUSS Frog
RUSS Elephant
RUSS Dog
RUSS Panda
RUSS Hippo

Add to Saved Items
This is an accessory item, usually must be purchased with non-accessory gifts (flower bouquet, fruit baskets, gift hampers, etc), not sold individually.
Listed Catalog Pages & Stats