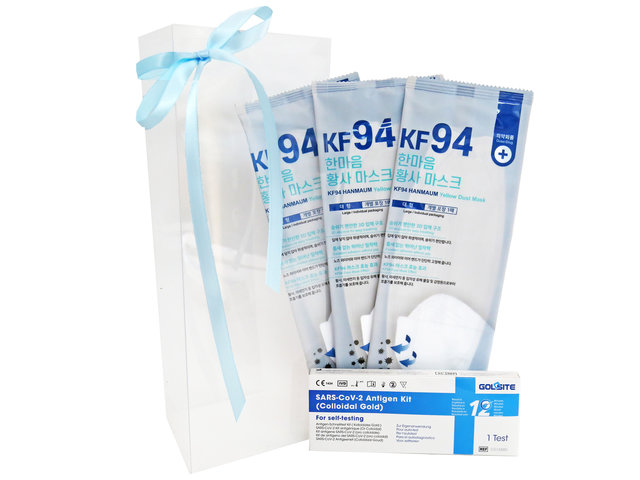 + reference product photo
All Product Photos (click to select)
WFH Virus Protect & Antigen Rapid Test Gift Pack AN19
**Please note the Antigen Rapid Test may vary, but it must be CE Accredited.
Delivery by Express Company - Receive within 2-4 Days.
All delivery situation is based on the policy of courier company.
bulk order please call for special offer
The WFH Virus Protect & Antigen Rapid Test Gift Pack AN19 contains 3 items (including container) .
Plastic Transparency Box / Rayon Hand Bag
CE Accredited - COVID-19 Antigen Rapid Test (1 Test)
Korea KF94 Single Maske (The style may vary) x 3

Add to Saved Items
This gift comes with a message card board (public and afix on top) OR a GGB folded gift card (private and in an envelop)
Listed Catalog Pages & Stats