H
ong Kong is a multicultural city, when it comes to pre-wedding betrothal ceremony, modern and traditional celebrations are considered. Though many young couples in Hong Kong would like to just go for a wedding travel rather than having a wedding banquet, they respect their parents' tradition and try to make them happy by organizing a simple yet formal betrothal ceremony before the wedding. As the tradition of sending betrothal gifts is not familiar to most of us, many bride-to-be and groom-to-be have to look online and search for information about betrothal gifts giving. At the same time, the preparation of betrothal gifts sending lists is complicated, and if you want to follow all the traditions, it will take you a lot of time and effort to get all the gifts ready. How to prepare for a simple yet appropriate betrothal gift? This ultimate engagement betrothal gifts guide is just right for you.
---
BRIDEGROOM'S
BETROTHAL GIFTS GIVING LIST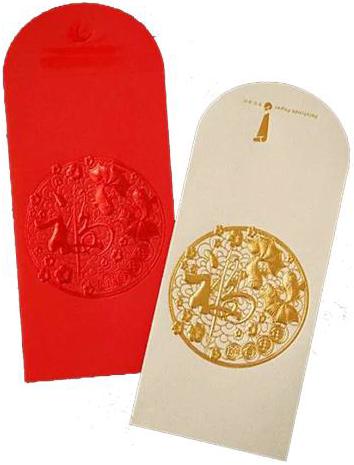 An "all-inclusive money package"


(With this money package, the bridegroom doesn't need to buy the betrothal gifts like coconut, dried seafood, sugar, tea leaf, pork, chicken and fish. It's best for parents on both sides to discuss how much it should be before the betrothal ceremony. The money amount is usually based on numbers that mean good fortune in Chinese and the groom will also think about how much is appropriate to show appreciation to the bride's parents. But remember though, that the money is not for the selling of your daughter, so it doesn't have to be a large amount. )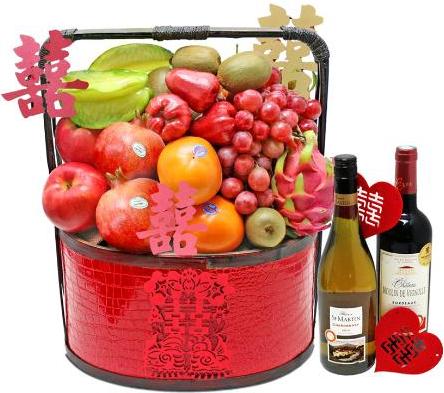 Betrothal ceremony fruit basket, red wine and bridal cake


(Receiving the betrothal money package is happy, but if the elder members of the family see the actual gifts presented on the pre-wedding ceremony, they would be even happier. In the betrothal ceremony, two fruit baskets are appropriate as the bride's family shall return one gift and keep the other one. But you can do it in an even more simple way, that is, to buy only one fruit basket and send half of the fruits as the return gifts. As for the wine, traditionally it should include 4 bottles, but if you take the symbolic meaning of 'good things come in pairs" and get only 2 bottles of wine, that would be fine. Other things you need to prepare are two boxes of bridal cake sets or some wedding coupons.)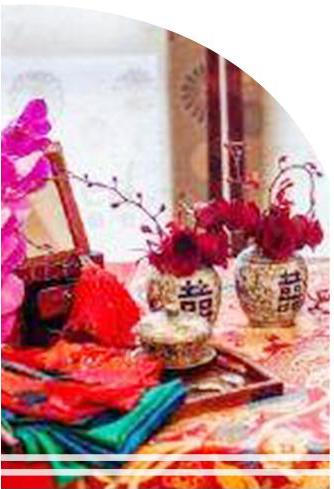 Red cash box/traditional Chinese wedding gift box:




Dragon and Phoenix wedding pastry 2 sets,Dragon and Phoenix candles 2 sets,




couplets from groom's family,couplets from bride's family,




2 red packets for cash,Chinese wedding cake card.


(Many betrothal gifts can be replaced by the all-inclusive money package, however, some important items must remain. For example, the Dragon and Phoenix wedding pastry and candles are needed in the bride's hair making ceremony; one red packet is the cash money from the groom's family, another empty one is for the bride's family as return gift.)
BRIDE's
BRIDE'S FAMILY BETROTHAL GIFTS RETURNING LIST
Half/a basket of fruit
One or two bottles of red wine
A pair of Dragon and Phoenix candles
A set of couplet from the groom's family
Laisee (the amount of money depends on the lucky number)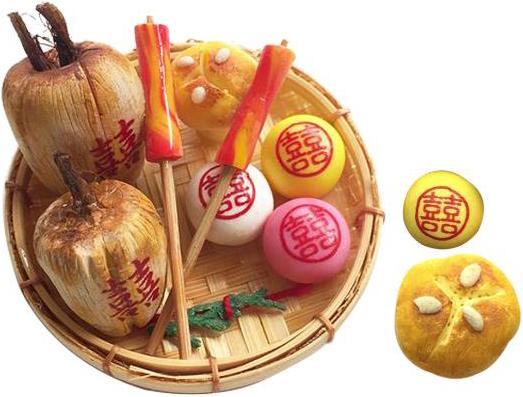 The bride's family usually sends out the bridal cakes together with the wedding invitation. If you decide to use bridal cake card, you will give western cake card to the general relatives from the bride's family and western/Chinese cake card to the elder members and close relatives in the family. Generally speaking, the groom's family doesn't have to send any wedding cake gifts.
The "all-inclusive money package" can be paid with check instead of cash. The red packet from the groom's family can be put into certain amount of money symbolizing good fortune; another red packet is for the bride's family as return gift.
If you think this version of betrothal gifting list is way too simple and would like to do it in a more traditional way, our next article will explain how to prepare for the traditional betrothal ceremony. Although it could sound a bit more complicated, it's another experience to enjoy the traditional Chinese engagement ceremony.
TRADITIONAL
BETROTHAL GIFTS LIST
I
t's a common question for any couples who are planning their wedding ceremony. What wedding style to choose? Western style or traditional Chinese style. In Hong Kong, many brides-to-be and grooms-to-be choose traditional Chinese wedding style, and the betrothal ceremony is one of the traditional engagement ceremonies with long history in China. In this special pre-wedding ceremony, the groom's family will pick a lucky day to send gifts to the bride's house to express the groom's wishes of looking after the future wife forever. The betrothal ceremony origins from the "Three Letters & Six Etiquettes" tradition in ancient China and the six etiquettes include the whole marrying procedures from proposal, engagement to wedding.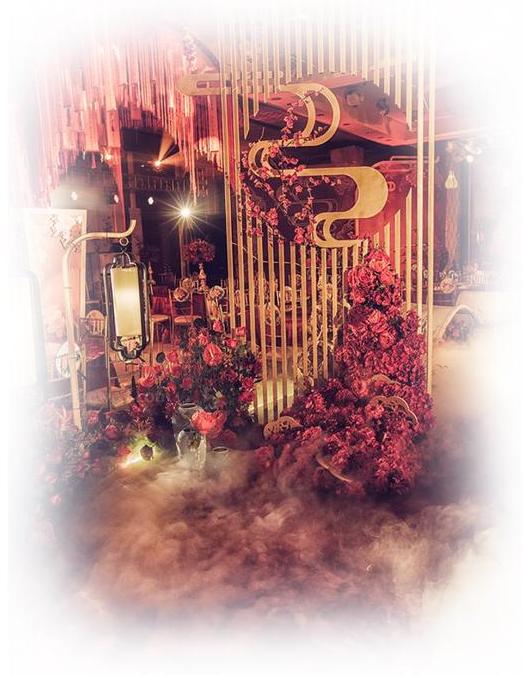 T
he traditional Chinese engagement ceremony-betrothal is normally held 2 weeks or a month before the official wedding ceremony. Although nowadays the betrothal ceremony procedure is simplified, a betrothal gift list is still necessary. In Chinese wedding tradition, people believe that good things come in pairs, so the gift for this pre-wedding ceremony comes in even number. On the actual betrothal day, the bride-to-be and groom-to-be cannot meet each other according to the tradition, so the betrothal gift giving procedures are completed by the friends and relatives from both families. However, in this modern busy day, sometimes helpers are few. In this case, the groom-to-be has to help with the gift giving as well. But during the betrothal gift giving, it's best for the bride-to-be to stay in her room and wait until the betrothal engagement ceremony is over.
BRIDEGROOM'S
BETROTHAL GIFTS GIVING CHECKLIST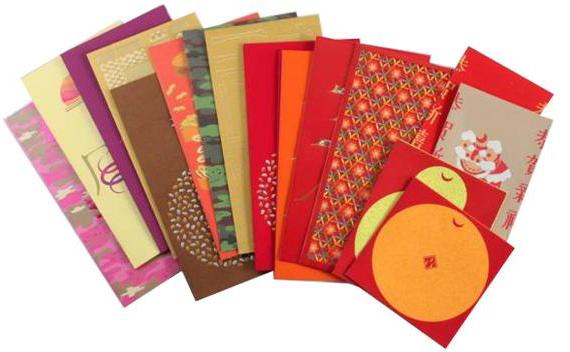 Betrothal gift


a symbolic amount of money to show gratitude to the bride's parents for raising her up. The actual number can be discussed by both families in advance to avoid embarrassment. When it comes to the big day, all you need to do is to put the money in a big red packet.
Betrothal fruit basket
fresh fruit has a symbolic meaning of energetic and vigorous in Chinese. According to the betrothal ceremony tradition, there should be two baskets of fruits and two pieces for each type. As for the choice of fruits, it's best to choose the ones with more seeds as seed means to have many offspring in Chinese. Please also avoid fruits with homophonic meanings of bad things in Chinese. For example, orange (sadness), pear (separation) and mango (dead).
Betrothal Chinese dried seafood gift basket
depending on the price range, there are three types of dried seafood gift hampers with different products for the betrothal ceremony. Whatever style you choose, the gift basket has to have Fat Choi in it which symbolizes good fortune. Other optional dried seafood include abalone, dried mushroom, dried conch meat, fish maw, dried sea shrimp, dried oyster and dried scallop, etc. Each type of dried seafood shall have two portions, which make it easier for the bride's family to return the gifts.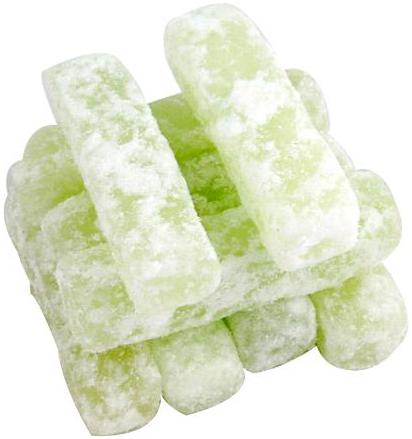 Betrothal coconut
if both parents are still active and well, you may use two coconuts; if not, one is fine. Coconut has a symbolic meaning of having lots of children and grandchildren.
Betrothal areca nut
use two pairs of it. However, the bride's family doesn't send half of them back as return gifts but to send three and keep one of it. One areca nut has a symbolic meaning of marrying a good husband and staying with him forever.
Betrothal candy gifts
this includes candied winter melon, crystal sugar, preserved kumquat flattened and dates. These sweets have a good meaning of married couples stay together in a sweet relationship.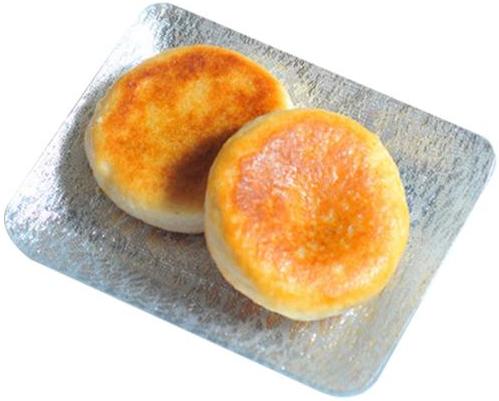 Betrothal cookies


the old tradition of sending betrothal cakes is to send about 400 pieces (100 kilos) at a time. As nowadays people are more aware of their health, they don't eat too many cakes at one time. Therefore, the betrothal cookies gifts are reduced to 8 pieces, among them 4 pieces are bridal cakes and the rest can be replaced by wedding cake coupon card.

Betrothal dried fruit/nut
dried longan, dried lychee, walnut and peanut. It has a symbolic meaning of wishing the couple happy and successful with many offspring.
Wine
four bottles of wine or rice wine. It means delightful and full of love.
Chicken, pork and fish
normally two pairs of chicken are prepared, two rooster and two hens; 3 to 5 kilos of pork are cut into two pieces; a pair of fish-which has the symbolic meaning of having a lively betrothal ceremony.
Tea leaf and sesame
there's a story about choosing these items. When you grow the tea tree, you can't transfer the tree to anywhere else in the middle of its growth or it will die. Using tea leaf as gifts has a symbolic meaning in the betrothal ceremony which is when a woman gets married; she will be loyal to her husband and keep her promise forever.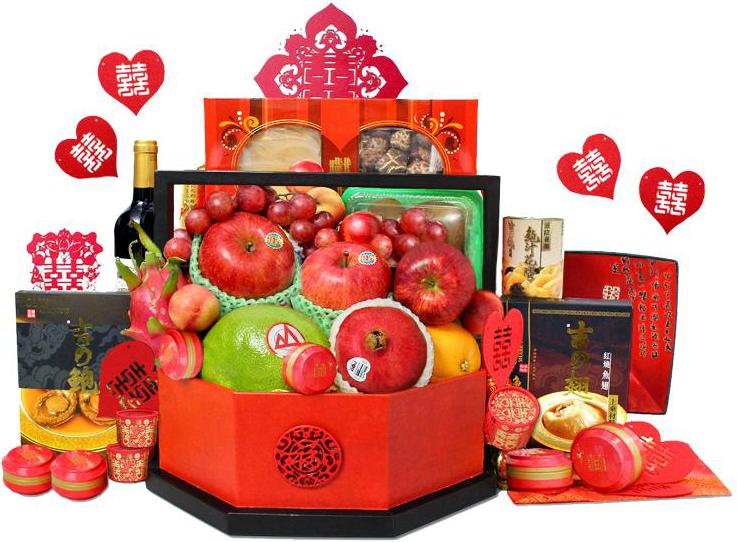 Four types of gold jewelries


necklace, bracelet, earring and gold ring. On the wedding day the bride needs to wear these jewelry gifts to show respect to the groom's mother.
BETROTHAL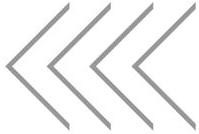 GIFTS TO RETURN---FOR BRIDE's FAMILY
When it comes to the return gifts from the bride's family, it is often considered returning half of the groom's betrothal gifts to him.
The return gifts include fresh fruits, tea leaves, lotus roots, taro, pomegranate and towel.
But one gift to avoid is the handkerchief as it means separation in Chinese.
The bride's family only keep one betrothal areca nut and return three to the groom as it has a symbolic meaning of marrying a good husband and staying with him forever.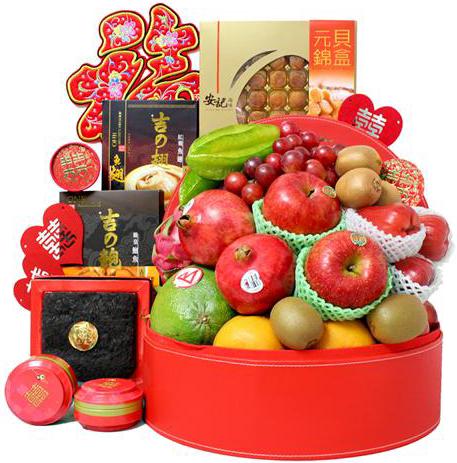 Other betrothal gifts:


Other betrothal gifts to return include a pair of long trousers for the groom (means rich and a long life); wallet (with money in it); leather belt; two pairs of socks and a pair of shoes (means grow old together). If you want to simplify the procedure, these gifts for the groom can be replaced by the money. As for the cash received from the groom's family, the bride needs to return some back. There's no rule for the amount, it depends on the lucky number with symbolic good meanings.
Which betrothal gift giving idea do you like? The simple version or the traditional gifting list.
Whether simple or traditional, we can learn to save time and budget when consider buying betrothal ceremony stuffs.
In the following article, we will discuss the advantage and disadvantage of buying betrothal gifts on your own and ordering them online.
Also, we will find some tips about where to get the betrothal ceremony gift items in Hong Kong.
INDIVIDUAL
BETROTHAL GIFT PURCHASE FROM MARKET

ONLINE
PURCHASE OF
WEDDING GIFT BASKET
In the previous article, we discuss different gift items for the betrothal ceremony.
Some couples-to-be like to make a shopping list of betrothal gifts and buy them one by one;
others are busy and would prefer to order betrothal gifts online and simplify the procedure.
Now we are going to compare the two ways of preparing gifts for the betrothal ceremony
and help you to make the decision of what to do.
Betrothal gift purchase from market
GGB online order of betrothal gifts
Betrothal ceremony dried seafood gifts
Many engaged couples like to buy Chinese dried seafood gifts in Sheung Wan.
Pros:
get different dried seafood gifts according to the budget.
Cons:
takes longer time and more energy to compare gift products in price and quality. Also a shopping route needs to be planned ahead for the convenience of transport, not to mention the work load to carry the gifts back home.
Pros:
one click on the website and order betrothal gifts effortless. GGB provides nicely packed dried seafood gift baskets according to the betrothal tradition and you can choose the price range within your budget. The products include favorite brands like On Kee and Tung Fong Hung.
Cons:
you can't choose exactly what you want for the Chinese style dried seafood gifts.
Betrothal ceremony wine gifts
Pros:
purchase wine that friends and family like with a wide range of brands and price.
Cons:
very few discounts if you buy wines from the supermarket or retail stores; high requirement for bulk order delivery and a bigger chance to get fake wines.
Pros:
GGB mix other betrothal gift items with the wine to come up with a delicate gift set for the betrothal ceremony. At the same time to provide customers with genuine wines in a reasonable price.
Cons:
relatively a smaller range of choices and they might not satisfy everybody's need.
Betrothal ceremony fresh fruit basket
Many engaged couples like to buy betrothal ceremony fresh fruit basket in the fruit market.
Pros:
you can get various fruits according to your budget and avoid those with bad meanings
Cons:
the retail price can be high if you buy a small amount of fresh fruit; and it takes time and energy to compare the price and quality.
Pros:
GGB prepares the selected fresh fruit gift hampers for the betrothal ceremony. The engaged couples do not need to buy the fruits themselves, just go to the gift shop website and order, your gifts will be delivered to you without any trouble. Apart from the local fruit, you can get high quality imported fruits in a low price.
Cons:
you can't specify certain type of fruit or place or origin.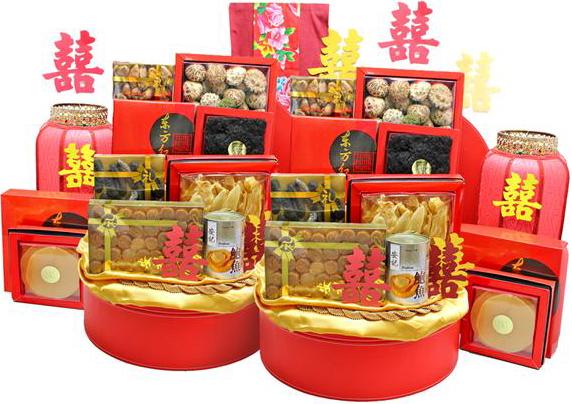 Conclusion:


If the engaged couples plan to use the simplified betrothal gift listing, they can get all the betrothal gifts ready from Give Gift Boutique online gift shop- order online and complete the payment, the betrothal gift hampers will be delivered to the appointed location. This one-of-a-kind service saves new couples more time for other wedding arrangements.
If you want to follow the tradition of betrothal ceremony, you could order part of the betrothal gifts online and get the rest from markets in Hong Kong. Here are some places for reference: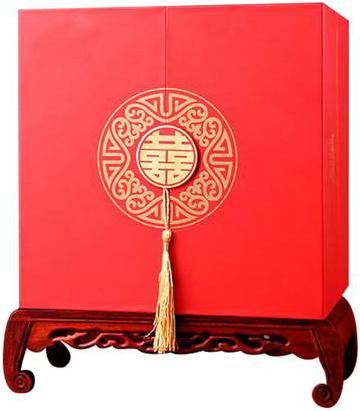 ---Wedding Coupon for bridal cakes


You can save a lot of money in the Wedding Expo. Many discount bridal cakes and wedding coupons are sold in the wedding expo where different cake shops/bakery attended. The more you get, the more discounts you have-up to a few thousand savings!
If you choose to buy wedding coupons from the bakery, you normally get 5% off when you buy 50 coupons. Of course, if you buy more than that, you will have a bigger discount.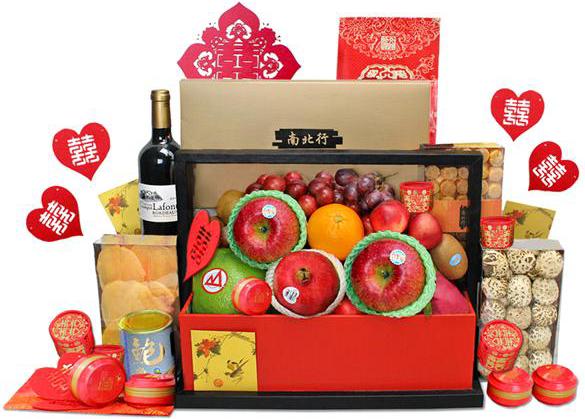 ---Betrothal ceremony coconut, Chinese cakes and couplet
Some traditional Hong Kong local markets.
For example, Mong Kok Market; Yau Ma Tei Reclamation Street Market; Kwun Tong Shui Wo Street Market.
Stores that specialize in betrothal ceremony gifts.
For example, Golden Plaza in Prince Edward; Beverley Commercial Centre in Tsim Sha Tsui.